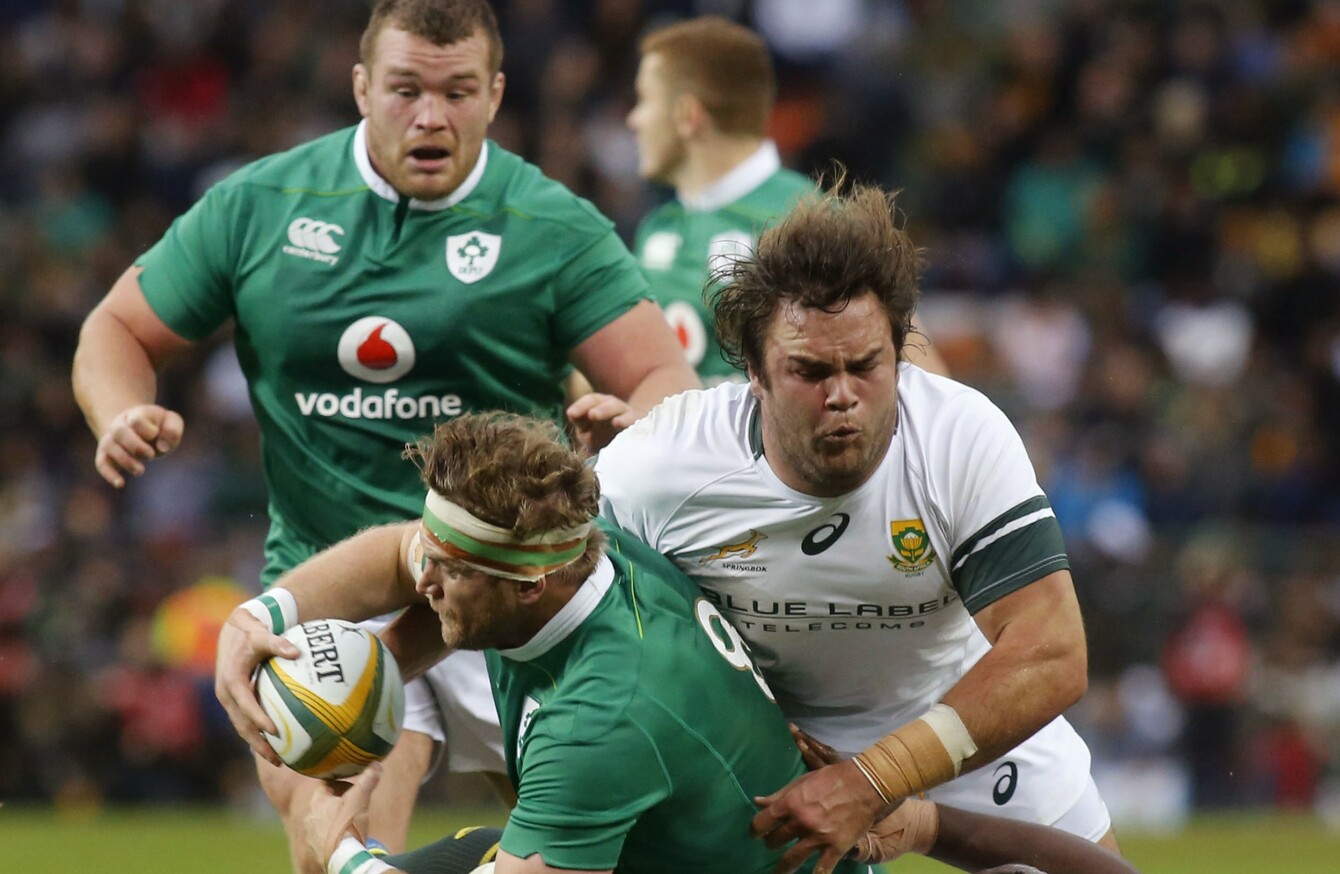 Ireland, South Africa and France are in the running to host the WC in 2023.
Image: PA Wire/Press Association Images
Ireland, South Africa and France are in the running to host the WC in 2023.
Image: PA Wire/Press Association Images
NEW SOUTH AFRICAN Rugby (SAR) president Mark Alexander said he is confident racial transformation targets will be met this year, enabling a stalled 2023 World Cup bid to be reignited.
The bid has drifted into limbo because government support — essential for it to be successful — has been denied this year due to the slow integration of blacks into a white-dominated sport.
"We have made good racial transformation progress this year although we know more work needs to be done," stressed Alexander.
"I am confident of a favourable report from the government, enabling us to continue our bid for an event that could have a tremendous impact on all South Africans."
South Africa, Ireland and France want to succeed 2019 hosts Japan in staging the quadrennial 20-nation tournament won by New Zealand in England last year.
Although 90 percent of South Africans are black, most of the national rugby team players have been white in the post-apartheid era.
Sports minister Fikile Mbalula has struck an agreement with SAR that half the 2019 South Africa World Cup team in Japan must be black.
Allister Coetzee, who succeeded Heyneke Meyer as Springboks coach last April, has chosen five black starters in all but one of nine Tests this year.
Injuries and loss of form reduced the figure to four for the 57-15 thrashing from New Zealand in Durban during October, one of five defeats this season.
Ten of 33 Springboks chosen for November Tests in England, Italy and Wales are black, including veteran winger Bryan Habana.
Alexander stressed that racial transformation was not a "tick-box" exercise, but a business imperative for rugby to remain a relevant sport in an evolving nation.
"Transformation is linked to our long-term survival, prosperity and sustainable competitiveness."
Former deputy president Alexander was elected unopposed in Johannesburg to succeed Oregan Hoskins, who quit in August without publicly giving reasons.
The new boss spelt out the economic benefits to South Africa of staging the World Cup for the second time after winning the competition as 1995 hosts.
"We forecast that it would create 38,600 temporary or permanent jobs and have a direct and indirect economic impact of 27.3 billion rand ($1.97 billion, 1.8 billion euros).
"A World Cup would contribute 5.7 billion rand to low-income households, bring almost 200,000 tourists to South Africa and produce 1.4 billion rand in estimated tax revenues."
The42 is on Snapchat! Tap the button below on your phone to add!