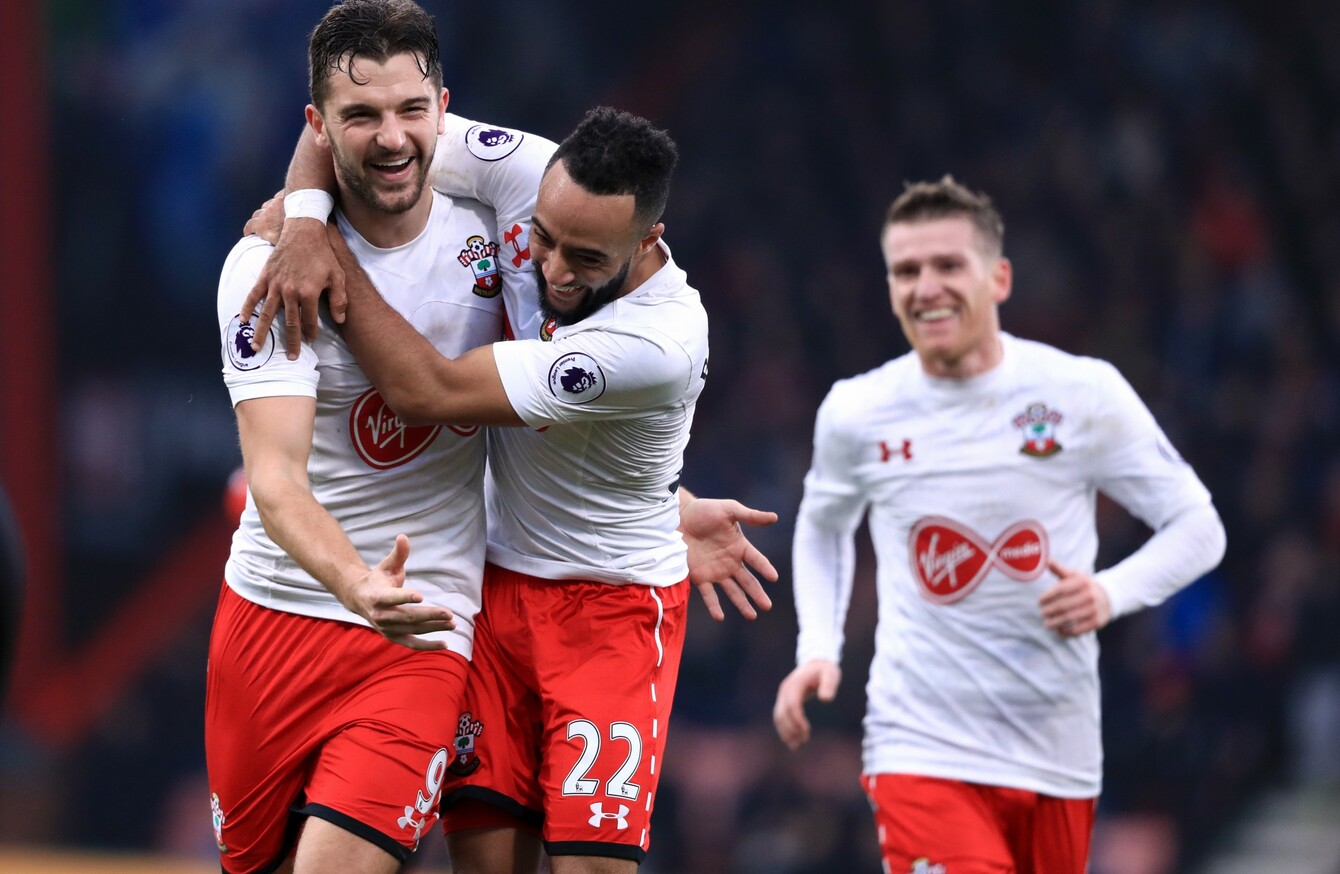 Image: John Walton
Image: John Walton
THERE WAS SOMETHING refreshing about scrolling through the Arsenal and Southampton lineups earlier this evening.
Between the two teams, eight of the 22 players that started the game had come through the Saints' academy, including two Gunners.
Theo Walcott was signed by Arsenal when he was 16. Alex Oxlade-Chamberlain was a year older.
A third player picked off the Southampton supply line, Calum Chambers, is currently on loan at Middlesbrough.
Other high-profile youngsters have left Southampton for bigger sides – it's nothing new. Gareth Bale signed for Tottenham in 2007 while, more recently, Luke Shaw headed for Manchester United.
But, the conveyor belt at Staplewood shows no signs of slowing down.
Goalkeeper Harry Lewis is 19. So too is Josh Sims. Jack Stephens is 23. Sam McQueen is 21. Harrison Reed is 22. Lloyd Isgrove is 24. All were handed starts this evening.
History tells us that not every one of these players will continue at the highest level of the game but their exposure and the experience gleaned from stepping up can only be a positive for them.
In the summer of 2014, the first-team squad at Southampton was ripped to shreds as key players moved elsewhere. Adam Lallana, Dejan Lovren and Rickie Lambert all went to Liverpool while Chambers and Shaw were also moved on during the transfer window.
Still, under Ronald Koeman, the bottom didn't fall out of anything. Recruitment was on-point (Sadio Mane, Toby Alderweireld on loan) and there were still talented young players picking up where others left off (Nathaniel Clyne).
Despite the club having three managers in the last four years as well as the relentless turnover of players, their average league position since 2014 is 7th. An extraordinary achievement.
Be part
of the team
Access exclusive podcasts, interviews and analysis with a monthly or annual membership.
Become a Member
With every new campaign, the club loses a handful of crucial ingredients. In the last two summers, they've lost Clyne, Morgan Schneiderlin, Mane and Wanyama. Earlier this month, Jose Fonte joined West Ham.
The new-found intensity of the top-six means Southampton may not climb to the same dizzying heights again but they will be at Wembley this year in a League Cup clash against Manchester United.
A look at the current Southampton setup tells you that there isn't a steady collection of youngsters farmed out to teams in lower divisions. These players have moved beyond that point now. They've had enough of it. Now is the time for first-team opportunities. These players are important members of the squad and will be afforded the chance to impress.
Talented youngsters with natural ability will always find their way. But not all are like that. Some need more time, more minutes, more reality checks.
Of course, it's a rare thing in modern football. It requires patience and a sober look at a bigger picture. It goes against the obsession with short-termism that dominates the game now.
The fine print, the little details, are ignored by the majority. Many observers will look at a thumping defeat in a Cup competition as an excuse to curse the manager or the chairman or the owners or all of the above.
Les Reed is the gatekeeper at the club – the technical director. In 2015, he gave an astonishingly insightful interview to Gary Neville in The Telegraph and one passage really stood out. Acknowledging the structure and approach Southampton has cultivated over a period of time, he gave this assessment of recruiting new managers.
Someone's not going to come in here and say – 'Scrap all that, I don't want all that, this is the way I do it.' We think we've done a lot of work and we continue to try and stay ahead of the game, so what we provide for a manager is everything he could possibly want. [Some clubs] go for a personality or a track record and the manager says – 'If I come to you, if you're lucky enough to have me, I want this, this, this and this.' We would never go down that route. We will not be interviewed by a manager – we will interview them"
It says a lot about the way the club does things. It's different, it's successful and should be widely praised. It's something special and long may it continue.