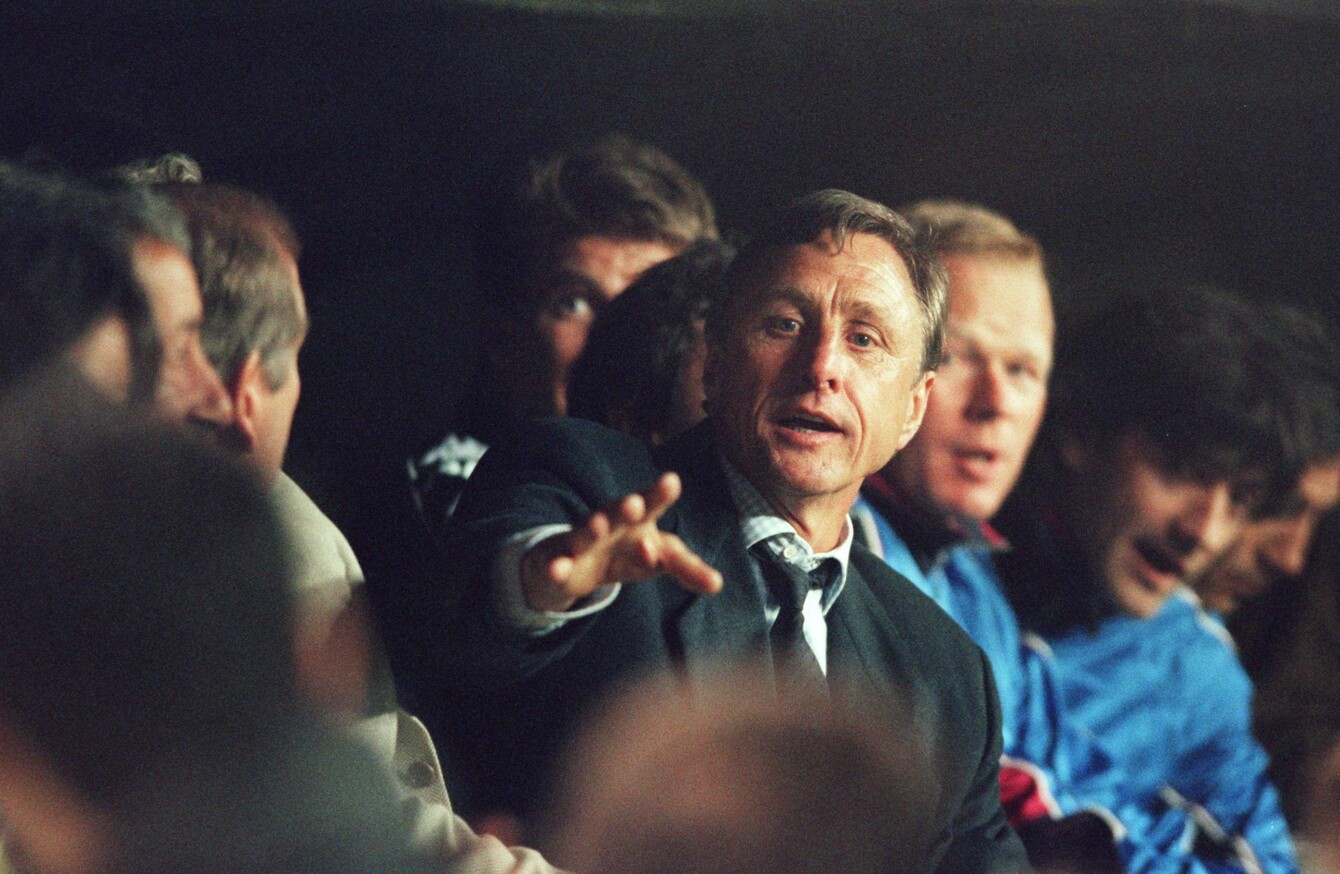 Image: EMPICS Sport
Image: EMPICS Sport
1. "On Saturday night, during the third round of a thrilling U.F.C. bout between Holly Holm, the bantamweight champion, and Miesha Tate, the challenger, one of the announcers broke an unwritten rule. Throughout the battle, which was broadcast on pay-per-view, the commentators had been trying to keep their focus on the two women in the cage, and trying to avoid talking about a certain absent star who cast a shadow over the event. But eventually Mike Goldberg, the play-by-play announcer, couldn't help himself. As Holm and Tate circled and feinted, he asked, "What is going through the mind of Ronda Rousey right now?" And then both men went uncharacteristically silent for nearly ten seconds—enough time, perhaps, for them to try and fail to think of an answer, and to refocus on the matchup in front of them. Then they changed the subject."
Kelefa Sanneh asks 'what was Ronda Rousey thinking' in the New Yorker.
2. "Greaves used to tell it best, starting with the telephone call he received in Granada's newsroom from a Merseyside police sergeant informing him Wilson's brand new Jaguar had been found, stolen, in Liverpool. "Tony came in and I said: 'I've had the police on – your car's in Liverpool.' So he got the train over to Liverpool, found his car, and three hours later the car was back outside Granada. Then, later that afternoon, I got another call. 'Sergeant Carruthers here again. Can you tell Mr Wilson his car is still here in Eckersley Avenue?' The scallies had watched him pick it up, followed him back, stolen it again, driven it back to Liverpool and parked it in exactly the same place. They never damaged it, they just played the game. They inconvenienced him. He'd obviously slagged off Liverpool one too many times. They followed him, they took it back and he had to get it twice in one day. He gave them begrudging respect: 'Gotta say, man, good scam.'""
Daniel Taylor on Tony Wilson's needling of Liverpool on TV and the relationship between two of English football's heavyweights.
3. "After returning from dinner with friends while covering the Brewers in Philadelphia, Kusnierek noticed a stranger had followed her from outside the Hilton Penn's Landing hotel, through the lobby, and on to her elevator. By chance, Prince Fielder and another Brewers player happened to be on the elevator with them. Kusnierek made eye contact with the then-Brewers first baseman. Her unsaid words: This guy isn't with me and I don't why he's on the elevator."
Sports Illustrated's Richard Deitsch talk to female sports reporters about their safety, in the wake of the Erin Andrews stalker court case.
4. "The rush to exonerate and even praise Maria Sharapova for her story-owning "honesty" shows what the anti-doping movement is up against. Problem one is the pharmaceutical cheating. Problem two is the naivety that drives people who should know better to rally round the accused before they have looked fully at the evidence."
Paul Hayward in the Telegraph argues why Maria Sharapova does not deserve sympathy.
5. "Jesus was the inspiration, but it took a small army of evangelists to turn his radical ideas into a big religion.
This model—of a towering central figure and a host of followers and interpreters—is still a pretty good way to transform the world. It works in small ways as well as big ones.
For example, Sigmund Freud and his students, rivals and successors changed the way we understand the mind. Karl Marx and his readers shaped the 20th century. Surreal modern British comedy wouldn't exist without Spike Milligan and his host of admirers and successors.
As in life, so it is in football. There have been lots of brilliant football figures down the years, but none has been as significant as Johan Cruyff."
If you read one piece this weekend, treat yourself to this David Winner work of art on one of Dutch football's greats.
The42 is on Snapchat! Tap the button below on your phone to add!