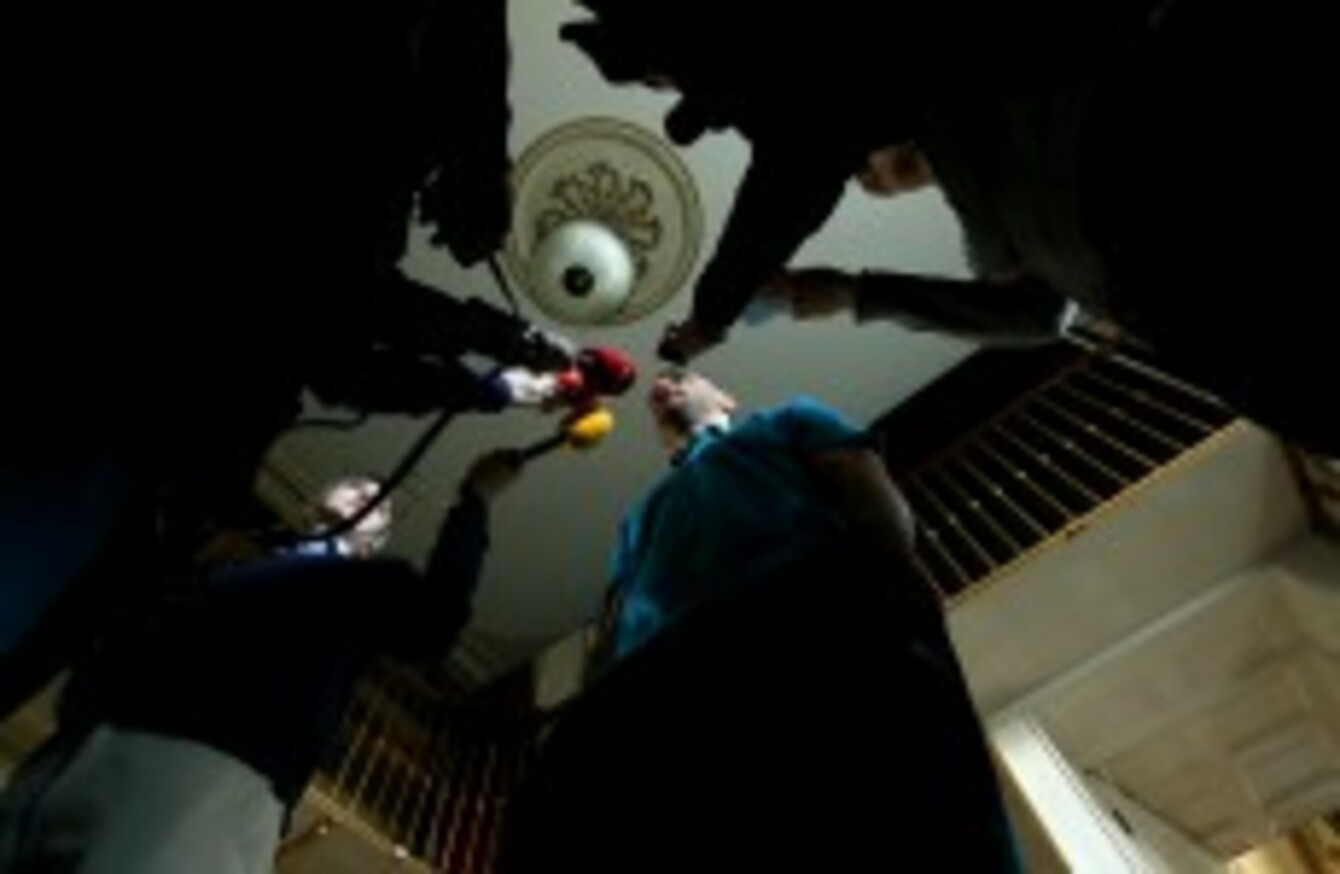 Tommy Bowe faces the press at Carton House this week.
Image: INPHO/Dan Sheridan
Tommy Bowe faces the press at Carton House this week.
Image: INPHO/Dan Sheridan
1. 'I felt I was part of the problem. The doctors were allowing riders to seriously mess with their health and my silence was enabling it to continue. It was almost like I'd be lying if I didn't tell the truth.'
She then addresses Armstrong. 'Lance, the people who should have been protecting the riders weren't protecting you.' Armstrong responds: 'I have a slightly different view because I was that rider. And like most of the guys I was faced with a decision early in my career. Most of us were uneducated, from low-income families. It was do this and have a career or go work in Starbucks.'
O'Reilly has watched this extraordinary fall from grace and questions why Armstrong is now taking sole responsibility for a problem that was endemic in the sport long before he arrived on the scene. Remarkably, she does not want him to suffer alone.

'Lance is taking the blame for everyone and I just don't feel that is right,' she had said on the flight over. 'He is serving a lifetime ban when other riders on the team have served six-month suspensions. Why are they only going after Lance? Why are they not going after all the owners of the team?'
Matt Lawton is witness to the reunion of Dubliner Emma O'Reilly and her former friend and colleague Lance Armstrong.
2. "At this point in his career, McGregor is the most overhyped athlete in the history of modern Irish sport. Never has one man garnered so much publicity out of so little.  That was his second appearance on the country's flagship talk show. What are RTE going to do if he ever achieves anything? Give him his own show. The cynicism might sound harsh but it's worth pointing out that to this juncture McGregor has achieved much less than a whole lot of hurlers, footballers, soccer and rugby players. And a lot of them are never likely to be invited to sit across from Ryan Tubridy any time soon."
Dave Hannigan asks 'what's the big deal' with Ireland's new UFC star, Conor McGregor.
3. John Moffitt chugged mugs of black coffee and talked almost giddily about how, the week before, he called John Elway, the head of football operations for the Denver Broncos, to tell him he was quitting the National Football League, leaving behind the money and the fame, but also the constant pain and the danger. In parts of three seasons as a guard with the Seattle Seahawks and the Broncos, Moffitt, 27, blew out his knee, had elbow surgery and hurt his shoulders. Sleep apnea left him exhausted. Floaters cross his vision from all the hits to the head he absorbed in his nearly 20 years of playing football.
The New York Times' Ken Belson talks to an offensive lineman who walked away from a world in which 'humans are merchandised', the NFL.
4. "Paul Gascoigne epitomises why England can't progress. I don't know the lad, and I know that he has had his problems off the field, so I'm not knocking him. He was immensely talented and a bit of a character too. I'm just saying that if you asked England fans to name recent England greats, Gascoigne's name would most likely get a mention. He's loved in a way that could not happen in Germany.
Had Gascoigne been German he would be persona non grata today. You would never hear mention of his name. I say this because of what happened when England faced West Germany in the 1990 World Cup semi-final in Turin. West Germany had taken the lead early in the second half, only for Gary Lineker to equalise with 10 minutes remaining. Perhaps this was to be England's moment. As the game went into extra-time Gascoigne, who was already on one yellow card from a previous game, made a lunging tackle on Thomas Berthold. The referee pulled out a yellow card and Gascoigne lost it. He went to pieces as he realised that if England won he would play no part in the World Cup final. The game was still tied, and a job still needed to be done, yet his first thoughts were for himself. His only thought should have been, 'What can I do for my team?'
In an extract from his book in the Indy, Dietmar Hamann compares Gazza and Michael Ballack to show the difference between England and Germany's football fortunes.
5. "'I still get angry in the dressing-room. I'll shout. I'm a moaner. If someone's made a mistake, I'll let them know – 'what were you thinking?' – because I feel that's my job. I hope they learn from that. It made me stronger when Bryan Robson and the others did it to me when I was starting out. I remember sitting on the coach, thinking 'this is the end of the world, the Gaffer has had a go at me, we've just got beaten and I've missed a chance and he's not going to play me next week'. Robbo would come up and say: 'Don't listen to him, you're young, you'll make mistakes, just come back the next game'."
Henry Winter interviews Ryan Giggs to mark his 40th birthday ahead of a game in his birthplace, Cardiff.