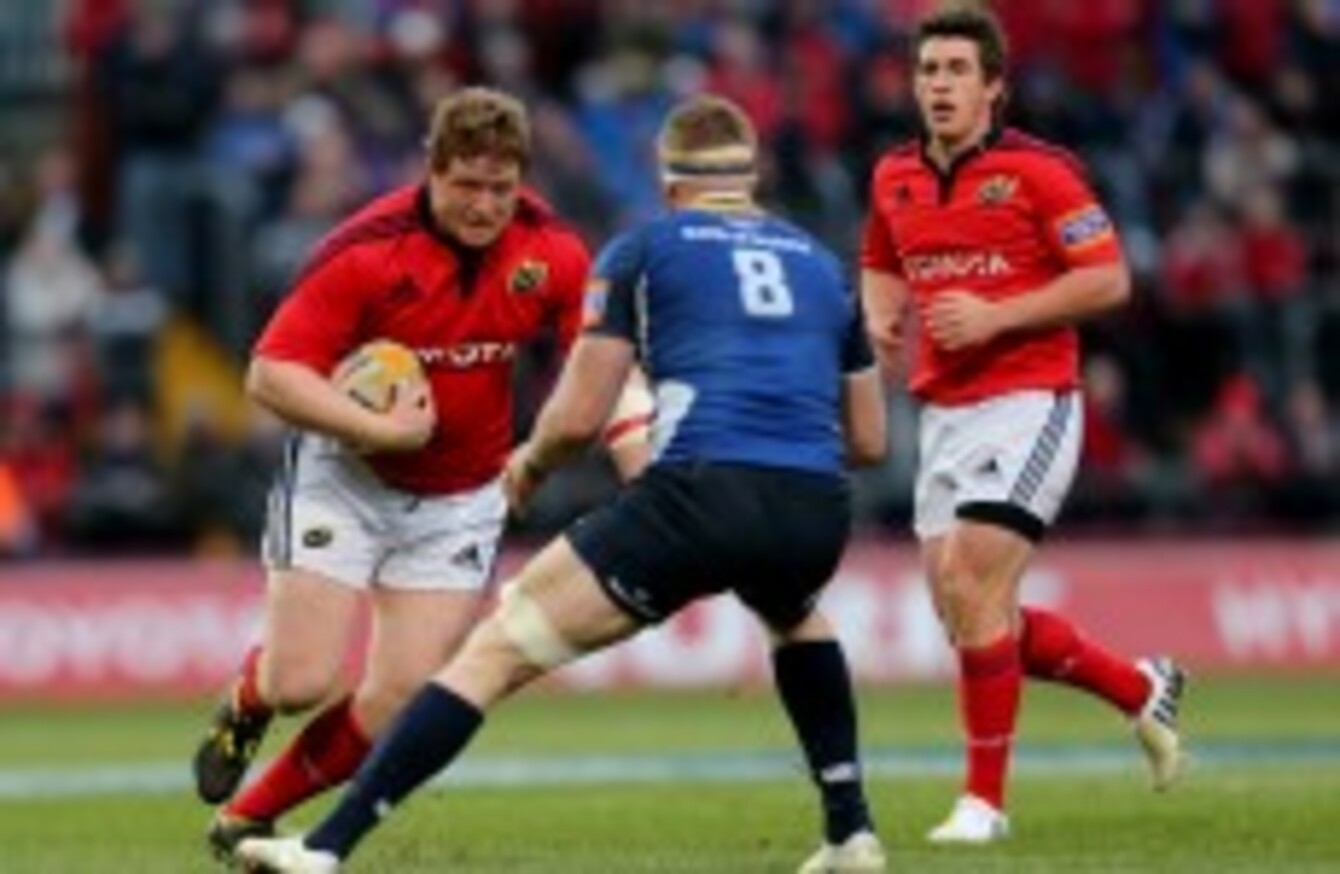 Archer on the charge against Leinster last season.
Image: ©INPHO/James Crombie
Archer on the charge against Leinster last season.
Image: ©INPHO/James Crombie
IT'S SAID THAT forwards win games and backs decide by how much, but that mantra has been changing in in recent times.
As Munster's Stephen Archer points out, forwards are now expected to make big contributions in open play and their focus is not restricted simply to the set-piece. Nowhere is that more obvious than at Munster, where Rob Penney's utopia includes back rows acting as first receivers, props passing the ball and locks finishing tries out wide.
So while the forwards will decide the outcome of the Munster's derby game against Leinster on Saturday, they will also play a major role in deciding the margin of victory. Over the last two seasons, Leinster have come out on top of the forward battle and Archer is aware of the challenge ahead.
They look strong in fairness. There are a lot of experienced heads there now. You know when you play Leinster, it's always going to be a test up front so it'll be no different this time."
Not that Munster will stand aside and let the likes of Devin Toner, Mike Ross and Sean O'Brien have their way. Archer is pleased with how Munster's pack is performing this season, with a particularly strong outing against the Dragons last weekend.
"The set piece was good. I think we won 100% of our line outs and 100% of our scrums, so it was good to have a good foundation there. But we'd be targeting to work better with the backs and a bit more continuity from the set piece. It's great to have a good set-piece but we have to learn how to use it and connect with the backs."
That last point is something Archer returns to again later, and it's clearly something Penney has stressed to his forwards. The New Zealander has a wholesome approach to rugby, in that he feels all players should contribute in attack and defence. Munster's performance against the Dragons didn't see that happen and Archer knows they will need to build "a few more phases out wide" against Leinster.
The return of Paul O'Connell to the starting XV provides a boost for Munster, not only in terms of playing ability. Archer says that the Lions and Ireland second-row raises everyone else's standards when he's involved, and the 33-year-old well be keen to reverse a losing trend against Leinster.
"It's brilliant having Paulie there. He came on and played 30 minutes last weekend and he came through well, which is great. Obviously, having him around training boosts up the standards and fellas try that bit harder, having him barking down your throat. It's great to have Paulie back."
Archer on his international debut against Italy last season. ©INPHO/Billy Stickland.
Archer has enjoyed a strong start to the season, with initial fears that BJ Botha's absence would prove costly being eased by powerful showings against Edinburgh and Treviso. A yellow card against the Italians was a blip but at 25, Archer appears to be coming of age.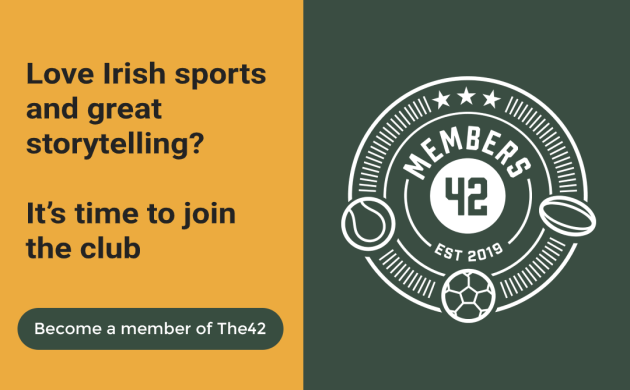 The new scrum laws seem to be aiding the Cork man at scrum time, despite the suspicion that shorter props will excel in the long-term. Standing at 6ft 2ins, Archer is relatively tall but he seems to be getting to grips well with the reduced hit and more focus on an eight-man shove.
It's actually going quite well. The first couple of weeks in pre-season matches were difficult in just adjusting to it, but we're fairly used to it now. It's not really new to us anymore. We've adapted and the refs are really used to it now too, so it's no problem at all."
Archer believes that the emergence of players like James Cronin and John Ryan over the past six months has actually aided his development, even if it may mean less games for him this season. The increased standard in training, and the competition for places is welcome, according to Archer.
"James and John have come now and they've done very well when they've gotten their chance. Obviously, BJ's back this week, he's been back training so he's in around the squad. So there's a fair bit of competition. At hooker then, you've got Sherry and Varls, and then there's the two younger lads [Duncan Casey and Niall Scannell] who are doing well in training.
Penney has gone for a front row of Archer, Sherry and Kilcoyne against Leinster, with Varley, Cronin and Botha waiting in reserve. The set-piece will be as decisive as ever, and Romain Poite's interpretations will certainly need to be adapted to. Archer is ready for the challenge, and says the Thomond Park crowd gives Munster an advantage.
"It's a big test for us, first match in Thomond Park as well so we'll be expecting a massive crowd there on Saturday night. The Saturday night kick-offs are always the ones where the crowd really come out in force and it should be a great atmosphere."
It would be the perfect occasion for Archer to show exactly how far he has come in the last two seasons.
The full extended interview with Stephen Archer will air on RedFM's Big Red Bench at 6 on Saturday.