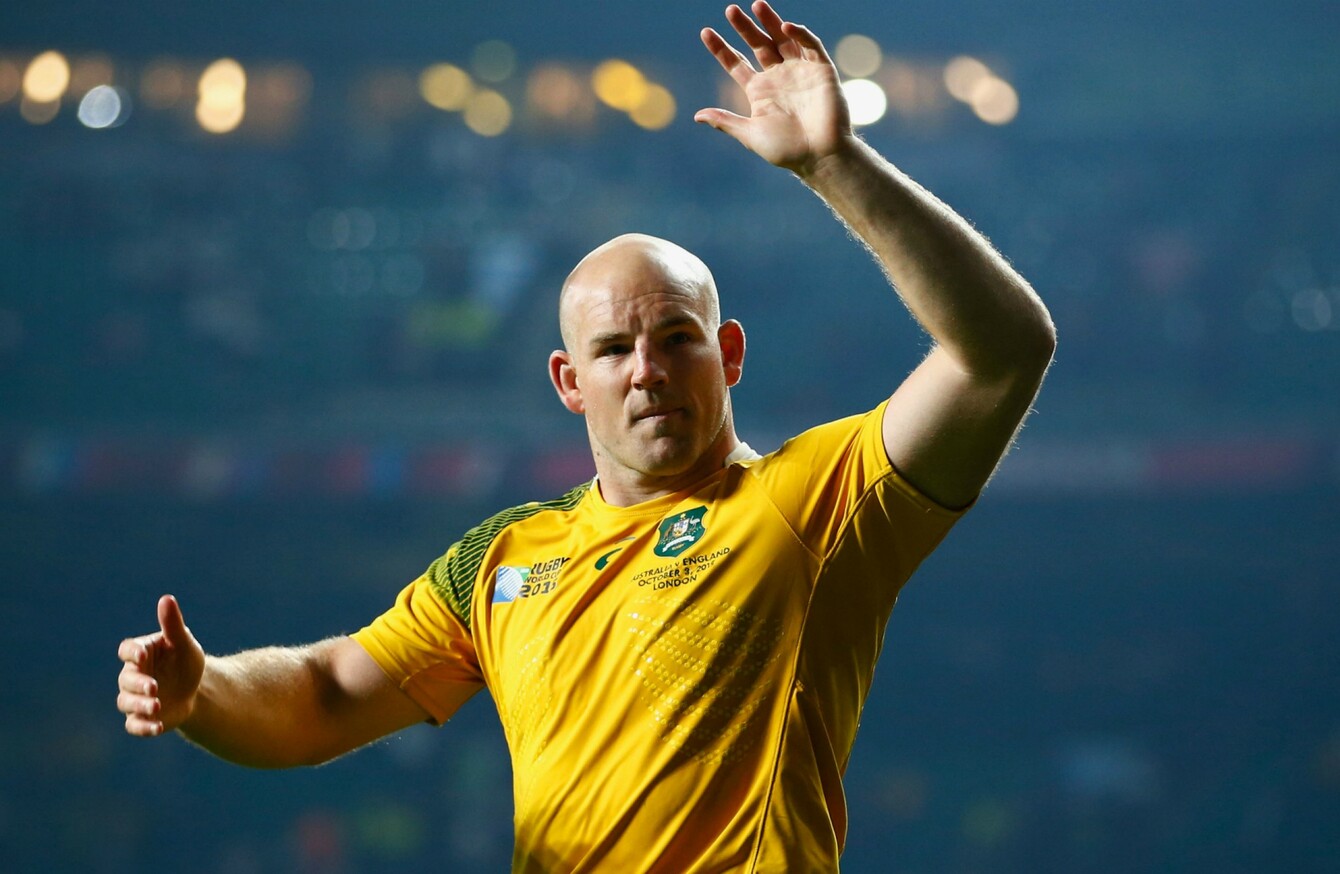 Stephen Moore
Stephen Moore
AUSTRALIA CAPTAIN Stephen Moore will leave the Brumbies and re-join his former club the Queensland Reds for the 2017 Super Rugby season.
Moore has made over 100 appearances for the Brumbies since making the switch from the Reds in 2009. The 32-year-old recently captained the Wallabies to the final of the 2015 Rugby World Cup.
The42 reported last month that the IRFU blocked a move to Munster, which Moore was keen on.
Moore will play one more season with the Brumbies before linking back up with the Reds on a multi-year deal.
Brumbies CEO Michael Jones said while he respected Moore's decision, he was disappointed that 2016 would be the hooker's last year with the Canberra-based club.
"We are exceedingly disappointed about today's announcement that Stephen Moore will leave the Brumbies at the end of 2016," Jones said via a club statement.
"[Coach] Stephen Larkham and I worked extremely hard to create a deal that was acceptable to Moore and his agent. We were given a deadline and moved heaven and earth to satisfy that deadline including late night calls to South Africa where Moore was holidaying.
"Following those negotiations, a very generous long-term offer was first agreed by his agent and was submitted to Moore late last Thursday. This offer met a number of unique demands including a deadline that was imposed onto us by them.
"After speaking with Stephen personally, he spoke passionately about wanting to remain a Brumby and pleaded with us to come up with an offer to meet his demands and counter offers from Europe.
"He clearly expressed the desire to stay in Canberra, wanted to be a Brumby and to extend his career through to the next Rugby World Cup and ultimately finish his career here."
Brumbies coach Stephen Larkham was disappointed with the decision, but said the club can now start planning for a replacement.
"Moore will return to training with the Brumbies on 4 January and will likely play a key role in our bid for the 2016 Super Rugby title," Larkham said.
"It's disappointing that he has chosen to leave, but we now have to begin planning for a suitable replacement. We have great depth in the hooker position with Wallaby representative Josh Mann-Rea and the up-and-coming Robbie Abel.
"New recruit Albert Anae can also play hooker and has trained in that position for the Wallabies.
"There is no doubt that Steve he has given a lot for this club and I'm sure that will continue in 2016 before he farewells Brumbies fans."