MARTIN O'NEILL HAS ensured that his players will know their upcoming opponents inside-out by the time they take to the field at the Aviva Stadium on Sunday.
Ireland face Group D leaders Poland in a hugely-significant Euro 2016 qualifier in Dublin this weekend and midfielder Stephen Quinn has revealed that they have been doing their homework.
"Poland are a strong side and they have got some talented players who ply their trade throughout the European leagues," the Hull City man said. "We've watched a lot of videos on them throughout the week already and I don't think the manager wants to leave any stones unturned going into the game for set-pieces etc.
"We know how strong they are and we have done our homework so hopefully we can deal with that.
"It's mainly snippets on their dangers – their set-pieces and their counter attacks. The manager has got his analysts who sort the videos and we sit down and go through everything.
Obviously it's not too long because footballers can only take so much in! We've watched them and we will continue to throughout the week so we can capitalise on their weaknesses.
"(But) sometimes you can concentrate on the opposition too much. We've got to look at ourselves and work on our pros. Hopefully we can do the job on Sunday."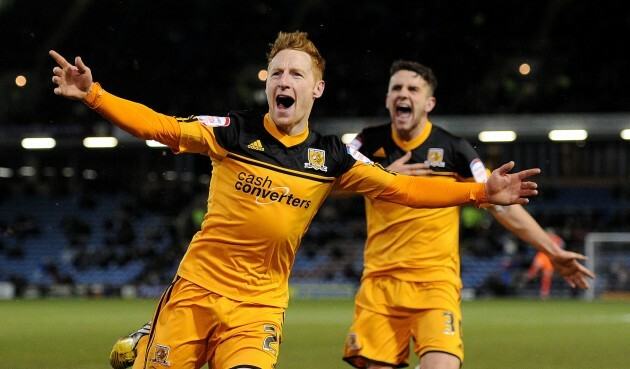 Martin Rickett Good mates: Quinn and Brady. Martin Rickett
Robbie Brady, Quinn's team-mate at club and international level, has recovered from a calf injury picked up falling down a hole during training and could start at either left full-back or left wing with Stephen Ward doubtful.
"It was a strange injury," said the Dubliner. "We've had some dodgy pitches up at Hull but they have since sorted that. It's good to have him back and I'm not surprised as he is a quick healer and he is going to be a top player. He showed that against the US so I'm sure the manager will be happy to have him available.
"I've seen him do that (the free-kick against the US) over the last three years as he is a free-kick specialist. His set-pieces are great, he has been practicing out there and is looking good. I think he will have a strong chance of starting."
On his own chances of earning a starting place and a 13th senior cap, Quinn added: "The manager will decide that but I'm training hard and I'm available for selection. I'm ready and waiting."