Pic: Akuppa via Flickr
THERE'S SOMETHING DIFFERENT about the Premier League this season.
There seem to be a lot more goals flying in. Manchester City have been breaking all kinds of records with an average of more than three goals per game.
They have also been less defensively rigid and even had a run where they conceded in eight straight matches, a stat unheard of for league leaders of previous campaigns.
Even Bolton, who are propping up the league, have been known to bang in four or five of an afternoon.
Pundits have been proclaiming that good defending is simply dead. Arsenal lose a match 8-2 and the sofa-sitters put it down to bad players. Man U get thumped 6-1 and the same thing happens. There just aren't any good defenders anymore is the cut-and-dry opinion offered.
This isn't fair. Defending is not dead, it has simply moved forward. The flat back four, a staple of English football for decades, is being phased out and a more fluid back four is emerging. Previously, only full-backs were allowed to venture forward, now center-halves are being given permission to roam (at the top clubs anyway, don't expect to see Ryan Shawcross trying a mazy run this side of Tony Pulis's funeral).
So why the change? Well, a flat back four was always the sensible option when both teams lined up as a 4-4-2, but the classic 4-4-2 has almost completely disappeared, replaced by variations of the 4-5-1 and 4-3-3. This has lead to most clubs operating with one out and out striker and, if he's lucky, an advanced central midfielder or a couple of wingers with reduced defensive responsibilities.
As a result you generally have the two full-backs marking the opposition wide men and two centre-halves babysitting the lone center-forward. The bigger clubs have responded to this by having the confidence to allow one centre-half keep and eye on the striker, while the other is free to move forward and provide an extra option in midfield. It doesn't necessarily happen continually during a game, but come crunch time, big clubs have a defender willing to be the difference.
Forward-thinking
Attack-minded centre-halves are nothing new. Paul McGrath, Franz Beckenbauer, Paolo Maldini and Bobby Moore are just a few past examples of central defenders who were comfortable in any section of the pitch. What is new is the level of uptake through the league.
The "Big Four" of the noughties (Man Utd, Arsenal Chelsea and Liverpool) have all been using this tactic for years, but they have been joined by the plucky pair of Man City and Spurs, to make up the "Sexy Six", with Newcastle acting as a seventh at times. What all of these clubs have in common is that they have at least one centre half capable of carrying the ball out of defense and starting attacks.
Also, the type of teams winning promotion from the Championship has been a factor. The likes of Newcastle, West Brom, Wigan and Blackpool all emerged from the Championship by playing attack-minded football and looked to continue when they arrived in the big League. Norwich and Swansea have looked to do similar and have even introduced high, continental-style back lines. Teams are much more open with hoof merchants like Birmingham, Burnley and Hull getting relegated. When playing against teams who try to play through midfield instead of lumping it long, an extra man stepping out of the back line can make all the difference.
So who are the main protagonists?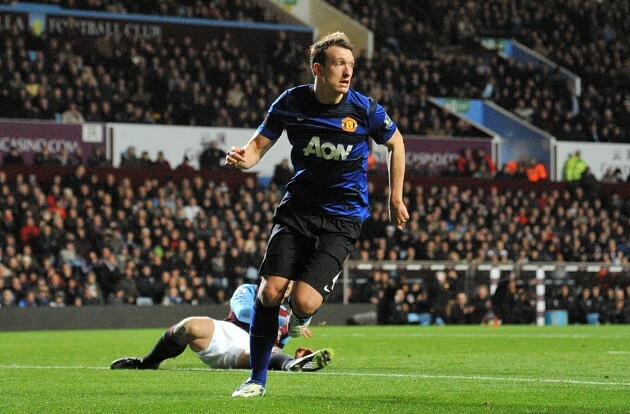 Man Utd – Phil Jones
Phil Jones has been the most visible attacking centre-half in the league this season. He's not the first Red Devil to fill the role.
Rio Ferdinand had played in midfield for West Ham and Leeds, so often took it upon himself to begin attacks when he arrived at Old Trafford.
Injuries curbed Rio's enthusiasm to gallop forward however, and it has been a few years since old man Ferdinand could be seen as anything other than a centre-half.
Jones's forward runs have come as surprise because it's a tactic that has been lacking from Alex Ferguson's playbook for a couple of years, but also because of the frequency he attempted them and because of their success rate. These runs can go unnoticed when they don't pay off, but when they result in an assist or in a set-piece that leads to a goal, you have to sit up and take notice.
Unfortunately for Jones, an injury crisis in Utd's midfield and a crisis of confidence on Fergie's part (probably induced by poor European results) has meant that Jones has been starting games as a defensive midfielder. The extra man in midfield has become just a man in midfield and Utd's performances have become far less convincing.
Arsenal – Thomas Vermaelen
As centre-halves go, it's harder to find a more technically capable player than Thomas Vermaelen. He has pace, he can go past players, he can pick out a pass. He even takes free kicks. But the philosophy of a central defender moving forward with the ball didn't arrive at Arsenal with the Belgian, it has been in ingrained in the club since Arsene Wenger rocked up at the club.
Wenger gave himself a hell of a job when decided he wanted to Winterburn, Adams, Keown and Dixon into a proactive, high-line defense rather than the keep-it-tight bunch of hard men they were when he arrived. He did it though. Tony Adams was never a player to shirk responsibility, but Wenger appeared to challenge him to spread that responsibility thought the entire pitch and not just the back line, culminating in this kind of thing:
YouTube credit: Frp398
Eventually Adams's legs stopped carrying him up the pitch and Kolo Toure, who was blooded at right-back, moved into the center to replace Arsenal's defensive talisman as the man to get things going from the back. Toure was succeeded by an aging William Gallas, who was quickly displaced by Vermaelen.
The problem for Wenger has been finding a suitable understudy for Vermaelen's regular leaves of injury-induced absence. Koscielny has shown glimpses, but Wenger will probably be praying to whatever God will listen that his current leader from the back just stays fit.
Chelsea – David Luiz
David Luiz's credentials as an attacking centre-half were on show against QPR earlier this season. With two of his teammates sent off, Chelsea didn't have the luxury of width. Luiz took it upon himself to carry the ball forward and make the most out of every spell of possession granted to the Blues. One of his runs almost resulted in a goal via an overhead kick.
Where he falls down (often literally) is his ability to defend. Being able to influence the game going forward is all well and good, but if you can't do your job as a defender, then your team will concede goals. But he is young and will learn to play the high-tempo, physical English game over time.
He doesn't receive much help from his partner at the back either. John Terry used to be the centre-half to carry the ball forward, but that was in a much more defensive system. There was always cover. Terry has been very stubborn in rejecting Andre Villas-Boas high-line system and has been visibly reluctant to move centrally to facilitate Luiz's forward runs, making the Brazilian look worse than he is.
Man City – Vincent Kompany
Vincent Kompany's attacking abilities haven't been on show too much this year because they haven't been required. City tend to have a front four strong enough to get goals and a more likely to have a center-forward drop off from the front than have center-half step up from the back. Kompany did play a lot of his first season in Manchester in their midfield and is an accomplished passer of the ball, if need be.
City generally like to retain possession for an hour or so and tire out the opposition by passing the ball. Then, if they haven' managed to score while in third gear, they step it up and go for the jugular. During this first hour the back four are expected to be disciplined in their position, so Kompany doesn't often move forward. He did however recently make a forward move against Norwich, when a cheeky step-over and a slide-rule pass resulted in a goal for Adam Johnson.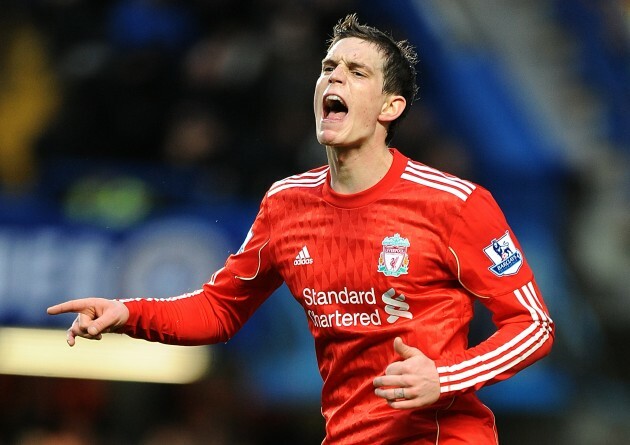 Liverpool – Daniel Agger
Of the Big Four, Liverpool have had the least attacking centre-halves over the last 10 years. Hyypia and Henchoz were both quite slow, with the former making the odd venture forward. Jamie Carragher has always seemed willing to head up the pitch, but his lack of pace and technical ability have meant that it was only against very defensive opposition.
The signing of Daniel Agger looked like an attempt to buck the trend of cumbersome center-halves and give the Reds a new dimension. His control is very good, he has the ability to pass and he even scored a few 30-yard stunners in his early days at Anfield.
He hasn't become an automatic selection though. Injuries have been a factor. The impression that, similarly to David Luiz, he is a little bit lightweight and lacks concentration have also led to less appearances than he would like. Kenny Dalglish seems to like him though, so expect the Dane to exert more and more influence on Liverpool's style of play.
Tottenham – Younnes Kaboul
Tottenham are the exception proving the rule. Harry Redknapp is old school in his formations and rarely deviates from 4-4-1-1 or 4-4-2. Under 'Arry, there are two banks of four and the full-backs (usually Assou-Ekotto and Walker) are given free reign, but the center-halves usually stay at home.
Michael Dawson is pretty old fashion, rarely taking unnecessary chances, and Ledley King's legs won't carry him past the half way line anymore. William Gallas used to be the man to get things going at Arsenal and Seb Bassong was never afraid to carry the ball out when at Newcastle, so they should be capable of filling the role. But neither do.
Younes Kaboul is Tottenham's most adventurous centre-back. He doesn't carry the ball with the intention of passing though. Kabul can score from very long range, and if the space opens up in front of him, he will step into it and take a crack. But he isn't up and down like a Yo-yo. It's a rare tactic.
Newcastle United – Fabricio Coloccini
Kevin Keegan always had an eye for a forward thinking centre-back, so it was no surprise that he went in for Fabriccio Coloccini back in 2008.
Coloccini's usefulness further up the pitch is obvious when you compare him to his partner in central defense. Steven Taylor will occasionally try to go on a run, but will often lose possession, resulting in his team mates scrambling to cover. Coloccini retains possession and distributes it sensibly.
Fab's forward movements are different to the other players on this list. Most move up in a fairly central manner, where as Colo likes to maneuver the ball out to the left touchline in the middle of the park and then move diagonally towards the opposition box. This causes problems for defenses because if they stand off him he is capable of carrying the ball right up to the box and if they try to get close he can pass to a winger and get in the box if a cross comes in. This is particularly prevalent towards the end of games when Newcastle are behind and throwing caution to the wind.
Do you agree?