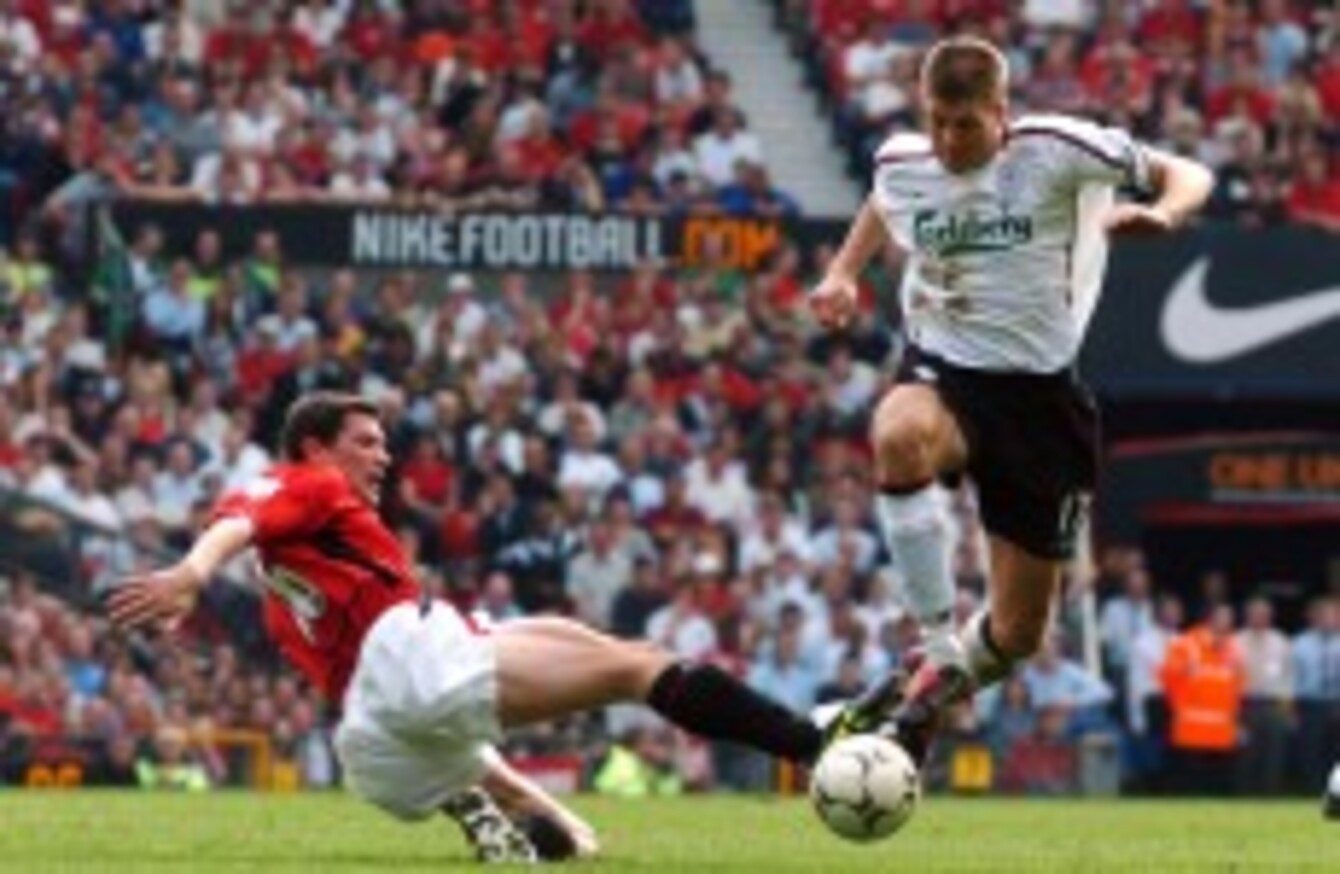 Image: Tony Marshall/EMPICS Sport
Image: Tony Marshall/EMPICS Sport
THE END OF an era at Anfield. And inevitably, Steven Gerrard's imminent departure has already led to many conversations about where he ranks in Liverpool's history.  Does he inch past Kenny Dalglish? How does he compare to Ian Rush? Is he a bigger icon than Souness or Keegan?
But there's an equally intriguing debate to be had. Where does Gerrard rank when we talk of the greatest Premier League midfielders? Does he compare unfavourably with the likes of Roy Keane and Patrick Vieira because of his lack of similar success? Or do his moments of immense individuality set him apart?
At 34, should he be deemed a better top-flight performer than Frank Lampard, even though the ex-Chelsea man is still displaying a relentless drive and spirit despite being almost two years older?
And does Gerrard's longevity lead to rose-tinted appreciation? What of the players who stayed in the Premier League for shorter spells but who still contributed immensely? Players like Claude Makelele and Xabi Alonso?
And what of the current crop of midfielders? Do David Silva or Yaya Toure even come close to Gerrard's status?
Get involved and let us know you you feel.
Where does Steven Gerrard rank in the pantheon of great Premier League midfielders?