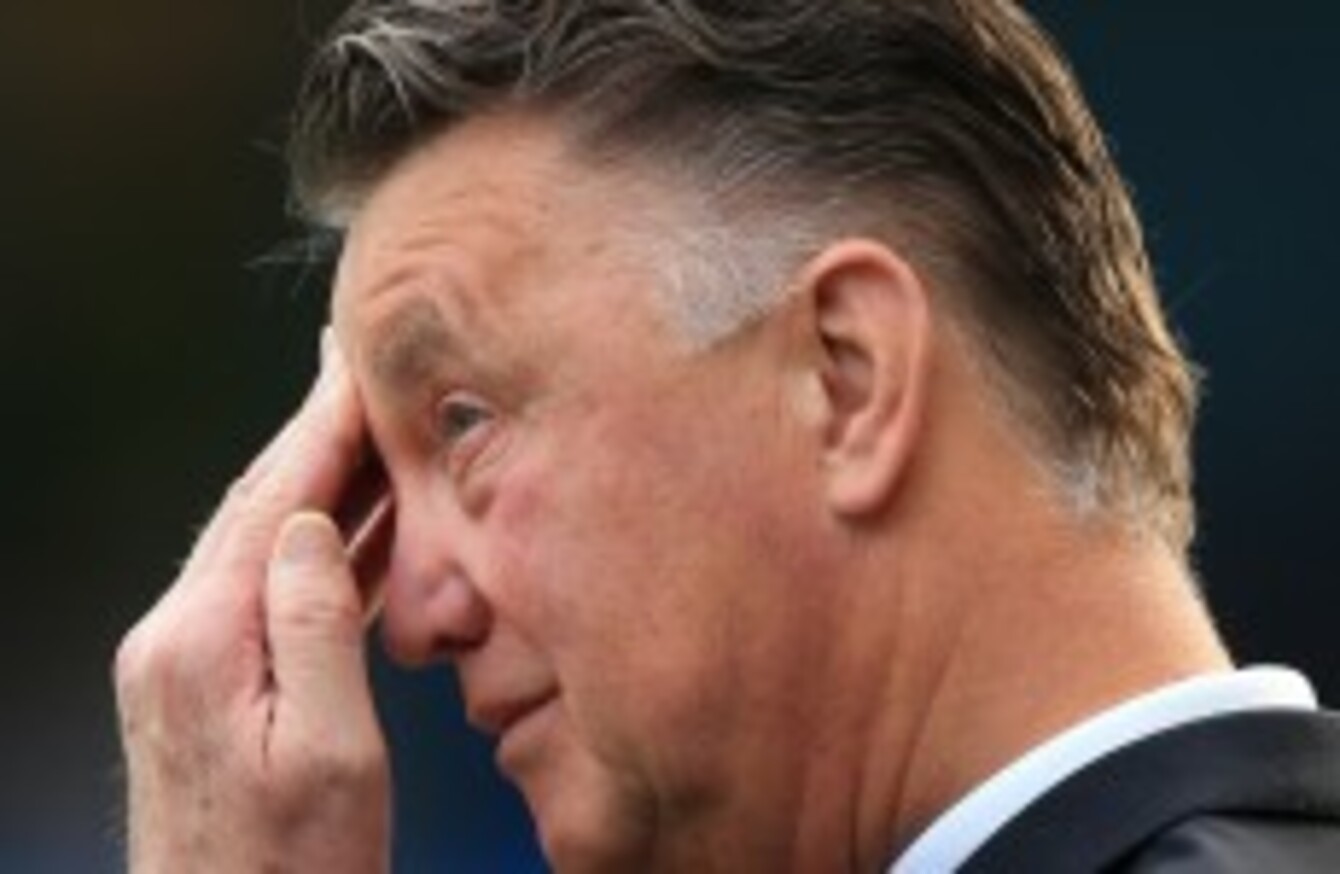 Manchester United manager Louis van Gaal was left frustrated by Chris Smalling's rash decision-making.
Manchester United manager Louis van Gaal was left frustrated by Chris Smalling's rash decision-making.
MANCHESTER UNITED MANAGER Louis van Gaal said that Chris Smalling's "stupid" dismissal had fatally undermined his side's chances in their 1-0 Premier League defeat at Manchester City on Sunday.
Smalling was sent off in the 38th minute at the Etihad Stadium after receiving quick-fire yellow cards for trying to block a clearance by City goalkeeper Joe Hart and then scything down James Milner.
City eventually prevailed through a 63rd-minute Sergio Aguero strike, leaving the champions six points behind leaders Chelsea and seven points above United, and Van Gaal said Smalling's red card was the turning point.
"In the derby you have to be careful. The second yellow card was stupid," he told BBC Sport.
"As a player you have to control your aggression. I didn't see the first yellow, but the second you know as a player you have a yellow, so you have to handle it differently. I said that to the players."
Van Gaal said that the England defender had apologised for his dismissal and was "very humble" about the incident.
Van Gaal also lost Smalling's centre-back partner Marcos Rojo after the Argentina international dislocated his shoulder in a sliding challenge early in the second period.
"The shoulder is out, so you never know how long that takes," said the Dutchman, whose side host Crystal Palace next weekend.
"I have to wait until tomorrow (Monday), but he shall not play against Crystal Palace."
City manager Manuel Pellegrini was relieved to see his side end a run of three games without victory, although he felt his team should have been awarded a penalty for a challenge on Yaya Toure by Rojo in the first half.
"Of course it was hard. Derby games are special games for both teams," said the Chilean.
"Manchester United have very good players and if you give them time and space, they can decide the game.
"We worked hard and played very well until we scored, but maybe after that we didn't continue to play the way we were.
"We had a lot of possession in the first 45 minutes and had two clear chances of a goal.
"We had at least one and a half penalties. For Yaya Toure it was a penalty and a sending off (for Rojo), but we continued to play with trust that we would score."
Van Gaal also dismissed claims that Marouane Fellaini had spat at Aguero, after a video circulated on social media appearing to show saliva leaving the Belgian's mouth as he castigated the prone City striker for going down in search of a penalty.
"I have heard that there is a question on social media," Van Gaal said.
"When you shout, sometimes a little bit of saliva is with it. I don't think he is a spitting figure."