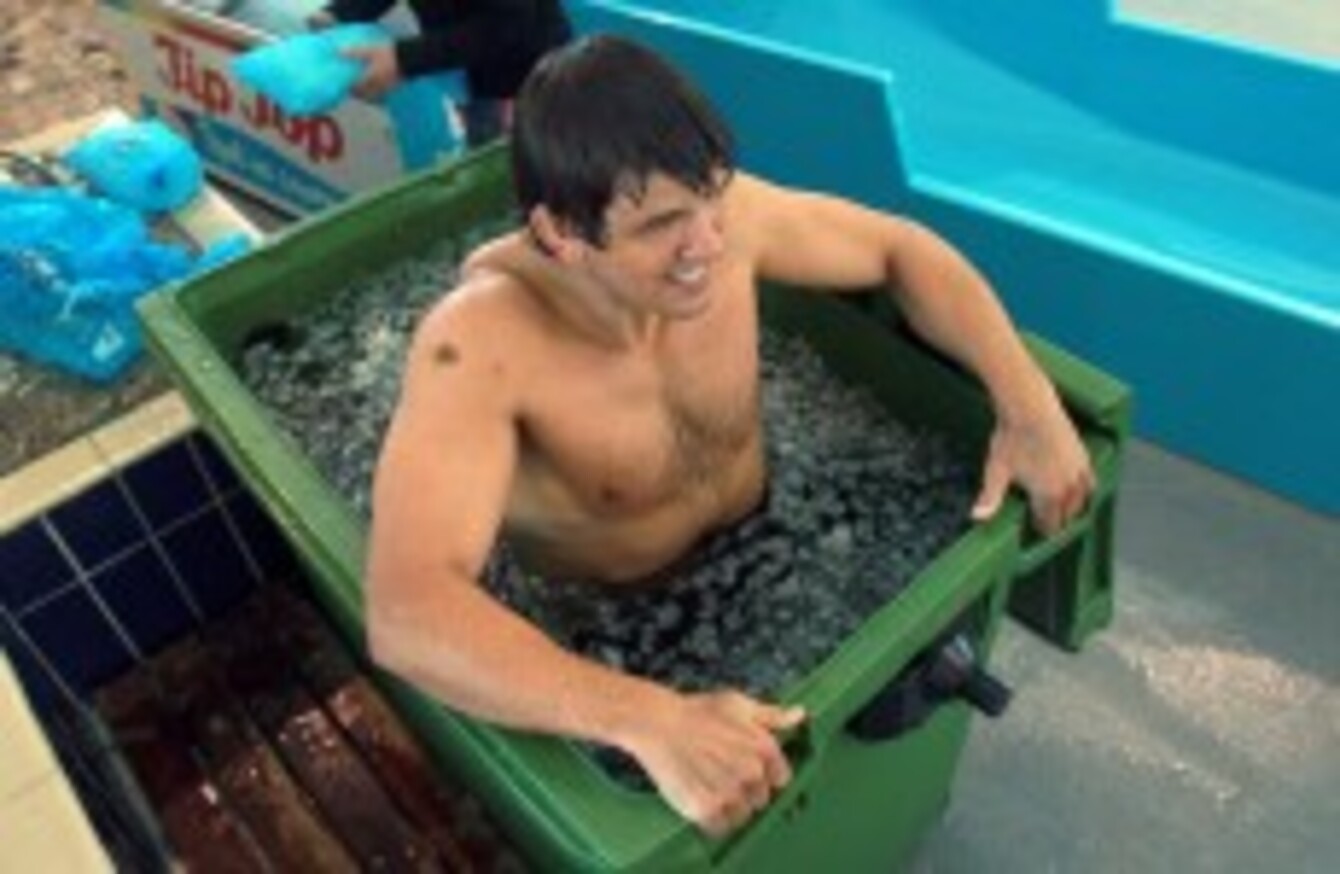 Donncha O'Callaghan is no stranger to icy waters.
Image: ©INPHO/Dan Sheridan
Donncha O'Callaghan is no stranger to icy waters.
Image: ©INPHO/Dan Sheridan
FOR A SPOT to relax between gruelling Test matches against New Zealand, Queenstown is the perfect choice.
The town that prospered by the arrival, first, of gold and, second, bungy jumping is hosting the Irish squad for five days.
The team for the final Test to play the All Blacks will be named on Thursday morning before the Irish fly to Hamilton, a town that is consistently likened to Mullingar.
Bet there is no Supermacs in Hamilton though.
Ireland's assistant coach Les Kiss commented, "The players are at a place they've never been before, at international level, where you are playing week-in, week-out with the All Blacks." He added.
They've been superb in their preparation and brilliant, they have looked after themselves well and have nourished the spirit and body here.
"That should serve us well I hope."
Dunkin' Donncha
Donncha O'Callaghan has certainly nourished the fun streak that has earned him many friends in the game over the past 15 years.
The lock was the only member of the squad brave (or crazy) enough to plunge into the icy waters of Lake Wakatipu, located metres from the team hotel in Queenstown.
He last all of 30 seconds in the water but it definitely livened him up for the day of training ahead. One player that might have helped if O'Callaghan had come back dripping water all over the hotel lobby is Conor 'Fantastic Sponge' Murray.
Perhaps we should put the new title into perspective.
Kiss told TheScore.ie, "Conor is always learning. He is a fantastic sponge who always wants to improve his game. What we saw at the weekend was just another layer."
The winning edge
Another player who caught up with TheScore.ie this week was Ronan O'Gara.
We asked him, as part of a full interview to be posted on Wednesday, how the current team differs from the Grand Slam-winning side of 2009.
He said, "It is hard to compare them in that but that's what winning teams do and that is exactly what we were like during the year of the Grand Slam." O'Gara added:
They were the two times, the Grand Slam year and (beating Australia) at the World Cup, when we had this unbelievable belief that, whatever we had, it would be good enough.
Be part
of the team
Access exclusive podcasts, interviews and analysis with a monthly or annual membership.
Become a Member
Quirky Kiwis
The scourge of drink driving is still prominent in New Zealand and many advertising and awareness campaigns run concurrently here.
This novel advert has been a massive hit with the younger demographic since it was first shown in 2011:
YouTube credit: NZTransportAgency
Dreams of solving all your financial woes in one fell swoop is not the sole preserve of us Euro scrimpers and spenders.
Here is the latest advert for the Instant Kiwi lottery:
YouTube credit: coopersfr
The have a unique sense of humour in the Land of the Long White Cloud.
Let us hope that Ireland can give them something to grimace about on Saturday.
*You can follow all the latest news, comments and goings on from the Irish camp by following @patmccarry on Twitter and by regularly checking in with TheScore.ie.