Lady Gaga's first song: Born This Way – 9/4
LADY GAGA HAS the honour of doing the half-time show at Super Bowl LI in Texas, and there's a great-looking bet that she might open her show with Born This Way.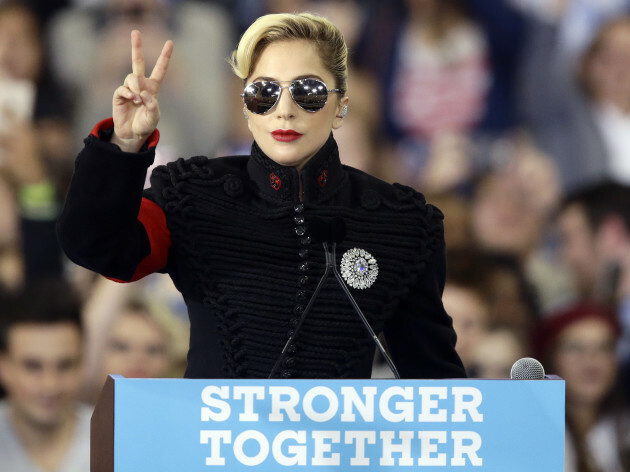 Gerry Broome Lady Gaga at a rally for Hillary Clinton on election day in november. Gerry Broome
The New Yorker was an active supporter of Hillary Clinton during the presidential election and has come out publicly numerous times to criticise Donald Trump.
She is also a major icon of the LGBT community and has a history of fighting against bullying. While the NFL have denied that Lady Gaga will be banned from mentioning Trump in her show, she'll no doubt be under strict instruction not to insult the POTUS.
With that in mind any political statement may arrive subtly as part of her act, and we fancy her to open with a huge performance of Born This Way which makes her allegiances very clear indeed.
Super Bowl advert with most YouTube views: Budweiser – 6/1
budweiser / YouTube
Like the Oscars later this month, expect this annual American ritual to produce lots of references to the country's controversial new leader and no doubt plenty of watercooler moments.
Budweiser have seemingly weighed in on Trump's anti-immigration orders with a beautifully-produced TV spot.
The massive reaction it's likely to prompt could make it the most-watched YouTube Super Bowl advert at 6/1.
The Bud ad tells the company's origin story, focusing on Adolphus Busch who immigrated to the US from Germany in 1800.  After an epic, trans-Atlantic sea journey, the newly-arrived immigrant isn't made particularly welcome and told that he doesn't look like he's 'from around here'.
But the German ultimately reaches St Louis where he shares a beer with Eberhard Anheuser and together they launch the world's largest beer company. With a tagline of 'When nothing stops your dream, this is the beer we drink' expect plenty of publicity during and after the action on the pitch.
Whassup? The world's moved on from animated frogs, it seems.
Length of national anthem: Under 128.5 seconds – 5/6
Country crooner Luke Bryan is on the hook to belt out the Star Spangled Banner in Houston, and one of the most popular specials every year is how long it will be from first note to last.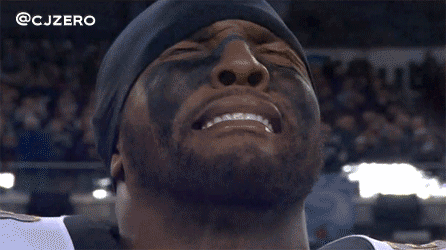 Ray Lewis: loved an anthem.
Again, there's a bit of science to this.
The average length of the Super Bowl anthem is 118 seconds and in the last 10 years the 'Unders' has clicked seven times. Only four performers have shot over the 120 second mark – Alicia Keys, Jennifer Hudson, Aretha Franklin and Lady Gaga.
Bryan has sung the anthem at a number of his concerts; clocking times of 132 seconds, 133 seconds and most recently 147 seconds. However he will be under a far tighter schedule at the Super Bowl.
In 2006 he smashed it out in 100 seconds flat at an NFL game in Nashville, and then in an MLB All-Star game five years ago he took just 122 seconds.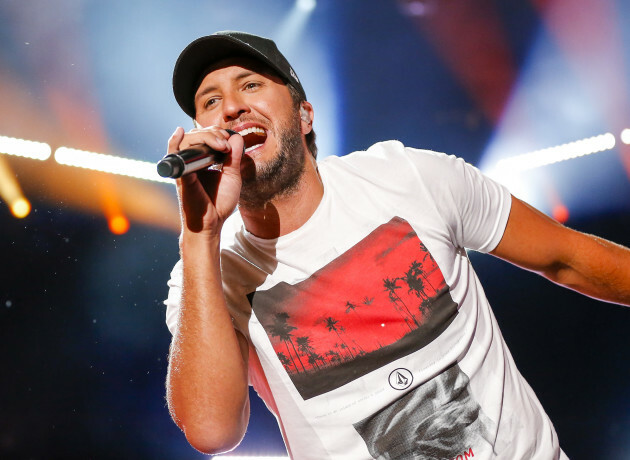 Al Wagner Oh say can you see: Luke Bryan. Al Wagner
The smart money is on a quick rendition.
Lady Gaga's first hair colour: Anything else but blonde – 7/2
Blondes may have more fun but Gaga will mean business this weekend.
It's a red-hot favourite at 1/6 that she'll appear first with fair hair at the half-time show, but this is a performer known for her shocking sense of style and it might be wise to back any other colour at 7/2.
She's previously gone brunette, had pink hair and even a silver wig with a lump of steak on it at the MTV Awards in 2010.
First Gatorade colour dunked over winning coach: Orange – 5/2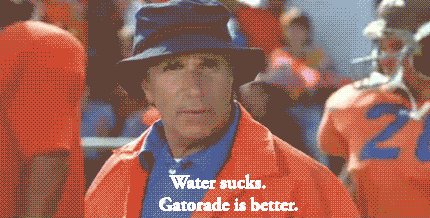 In the last 15 years the winning coach has been soaked in Gatorade 12 times: like fireworks on the Fourth of July or shouting 'gedinthehole!' at the golf, it's an American tradition.
Over the last seven years, orange has been the go-to colour for the soaking, making an appearance four times. Unsurprisingly it's the 5/2 favourite, along with yellow which hasn't been seen since Super Bowl 43.
Julie Jacobson Denver Broncos head coach Gary Kubiak is showered in orange Gatorade after last year's Super Bowl win. Julie Jacobson
The New England Patriots soaked coach Bill Belichick in blue Gatorade after Malcolm Butler's game-clinching interception two years ago and if you fancy the Pats to do a repeat on the turf and then the surf, blue is a 7/1 shot.
But we're a stickler for tradition, and we're plumping for orange to make yet another winning Super Bowl appearance.
Fancy a punt on the Super Bowl? Ireland's biggest bookmaker Paddy Power have odds on the most innovative markets – plus when you sign up and bet €10, you'll get €30 in free bets. Check out Super Bowl odds here, or simply download the Paddy Power app for iOS or Android.
For more tips, insight and the odd star columnist, head over to the Paddy Power blog.