SANZAR, THE ORGANISATION that runs Super Rugby, has confirmed that the 18th team in the expanded version of the competition will be from Japan or Singapore.
Super Rugby will expand from its current 15 clubs from the 2016 season onwards, with another South African franchise, the Southern Kings, and an Argentinian side having been confirmed previously.
Today's announcement is a major boost for Asian rugby, regardless of the nationality of the eventual victors in this head-to-head battle between Japan and Singapore.
The fact that the Japanese are now ranked 10th in the world by the IRB means they feel that they are the more worthy recipients of the honour of being accepted into Super Rugby, with Singapore down in 58th position on the official rankings list.
However, Singapore is seen as an attractive location for hosting games and building the profile of the competition in a completely new area.
It is understood there was interest expressed by other nations, including the US, but SANZAR chief executive Greg Peters is happy to have whittled the shortlist down to just two.
We are now able to confirm that two parties from Asia will compete for the opportunity to join an expanded Super Rugby competition in 2016," said Peters. 

"Asia is a region that has been the focus of considerable investment by the International Rugby Board in recent years and is a strategically sound location for the evolution of Super Rugby.
"We were happy with the number of responses received, however the two stand-out expressions of interest that were most attractive to the SANZAR Unions were received from Japan and Singapore.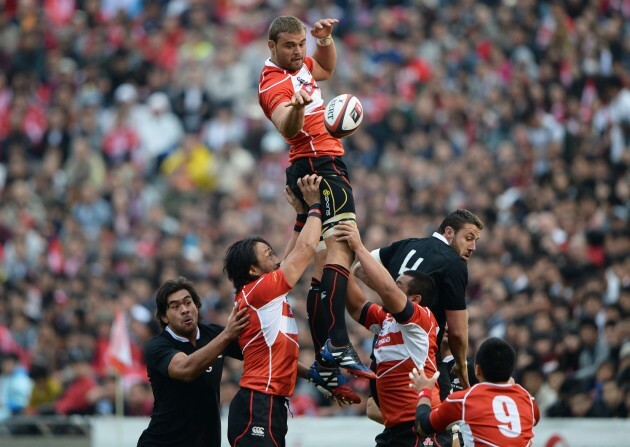 Eddie Jones has helped Japan into the top 10 in world rugby.
"Each bid has the support of the respective national unions and includes other interested parties who will provide commercial and business support required for a venture of this nature."
A final decision on the location of the 18th Super Rugby team will be made in September or October and will be based on key elements such as commercial value, stadium infrastructure, readiness to host games and long-term sustainability.