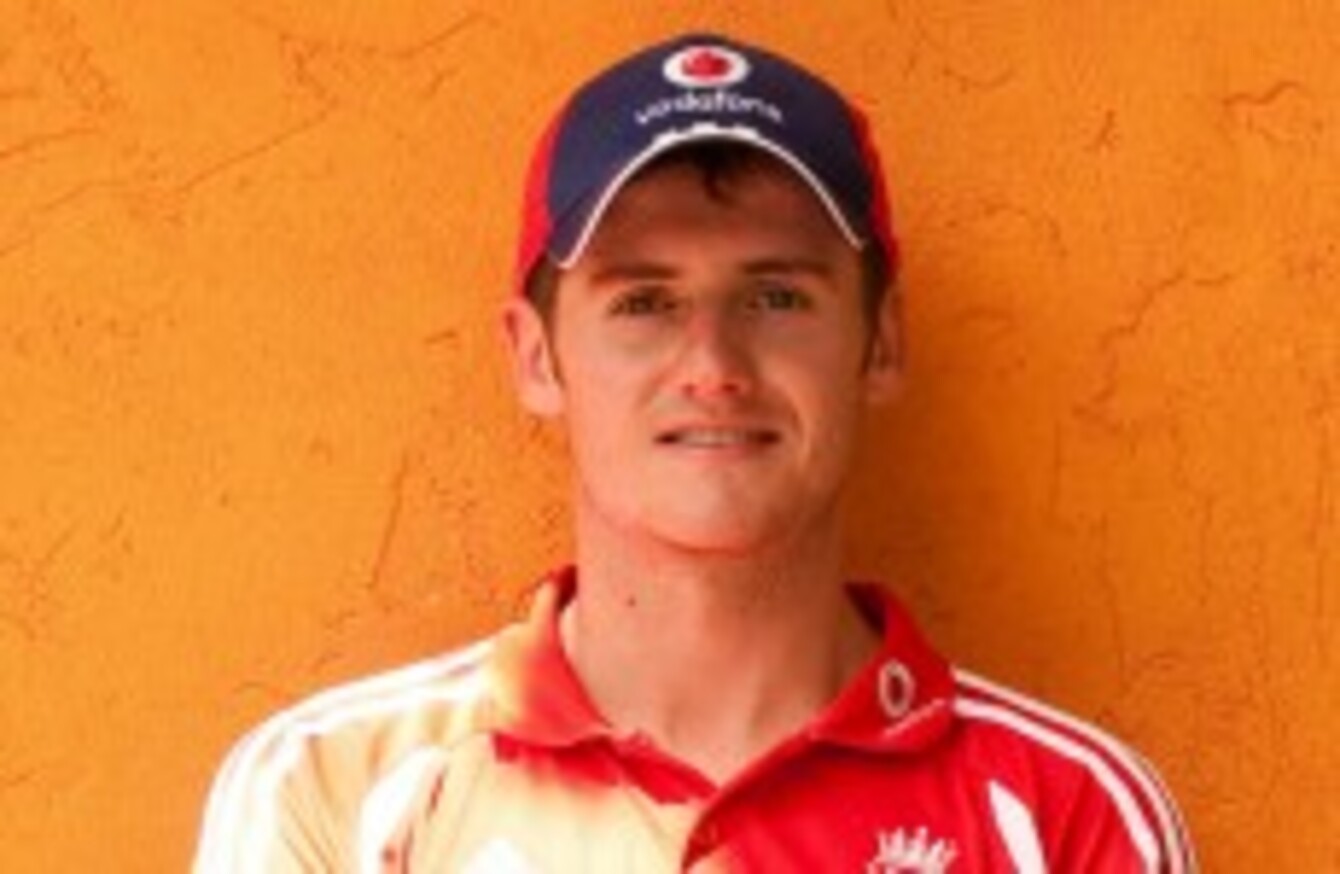 Image: Gareth Copley/PA Wire/Press Association Images
Image: Gareth Copley/PA Wire/Press Association Images
ENGLAND WICKETKEEPER Steven Davies has received the backing of his team-mates and management after confirming he is gay.
The 24-year-old Surrey player is the first active professional cricketer to come out.
"I'm comfortable with who I am – and happy to say who I am in public,' he said in an interview with The Sun.
"To speak out is a massive relief for me, but if I can just help one person to deal with their sexuality then that's all I care about."
England coach Andy Flower said he had known for some time, adding: "Steve's private life is his own concern.
It has absolutely no bearing on his ability to excel at the very highest level in international sport.
Davies missed out on a place in the England squad for the current World Cup campaign. He came out to his friends and family five years ago.
The first time he told any of his fellow players, however, came following his selection for England's successful Ashes tour during the recent winter.
"It was a fantastic thing to do, telling the lads. The difference is huge. I am so much happier,' he said. 'I told Andy (Flower) first. It was a tough thing for me to do, to tell him face to face, but I had to do it."
Davies' interview comes after Cork hurler Donal Óg Cusack and Welsh rugby union legend Gareth Thomas made similar revelations.
Thomas has now called on England cricket chiefs to 'look after' Davies. He told the Daily Telegraph: 'The ECB should send out its own message that Steven must be respected, then there wouldn't be any abuse.
You wouldn't tolerate racism so why would you tolerate any other kind of discrimination?
"There was one incident during my first away game in rugby league where a section of Castleford fans chanted abuse at me. But they were reported by other Castleford fans.
"The RFL banned them and fined the club, demonstrating that rugby league is a game for everybody."
The former Wales international tweeted earlier: "Stephen Davies,can live his life now,and also help others live theirs.Good on him.Your right it shouldnt matter,and one day it wont.xx"
Read more in the print edition of The Sun | Gareth Thomas: I became the master at playing the straight man