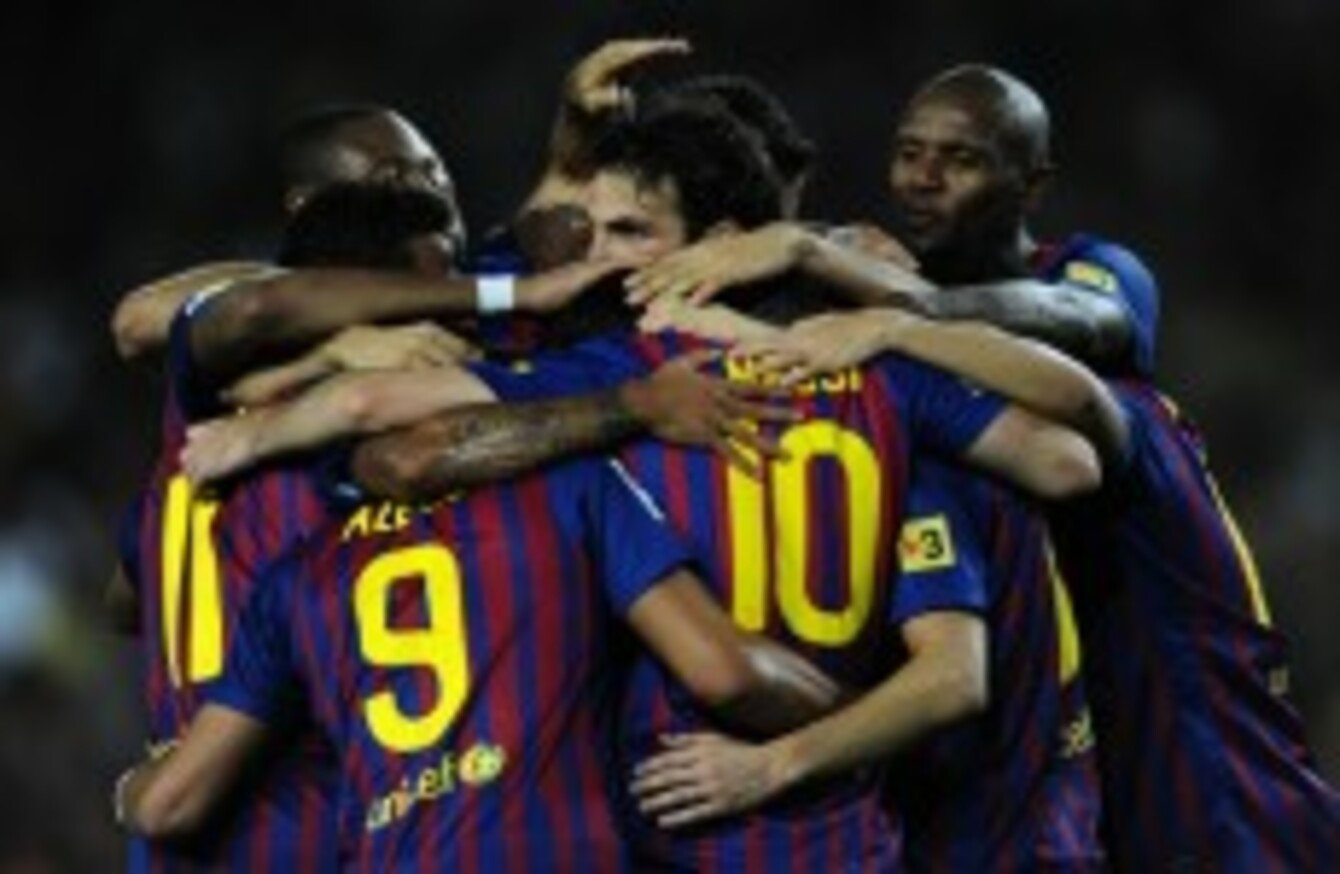 Image: AP Photo/Manu Fernandez
Image: AP Photo/Manu Fernandez
FEW OPPONENTS HAVE been able to slow Barcelona. But Nike may have inadvertently managed to do just that — with shirts that absorb too much sweat.
The Spanish soccer champions say they have recently met with Nike officials to complain about the new shirts.
The team contends the shirts absorb so much moisture they take on added weight over the course of a game.
The Spanish newspaper El Pais first reported claims from Barcelona players that the shirts more than doubled in weight by halftime.
Nike said in a statement to The Associated Press today that it is "working to find a solution to the problem with the shirts along with the club."