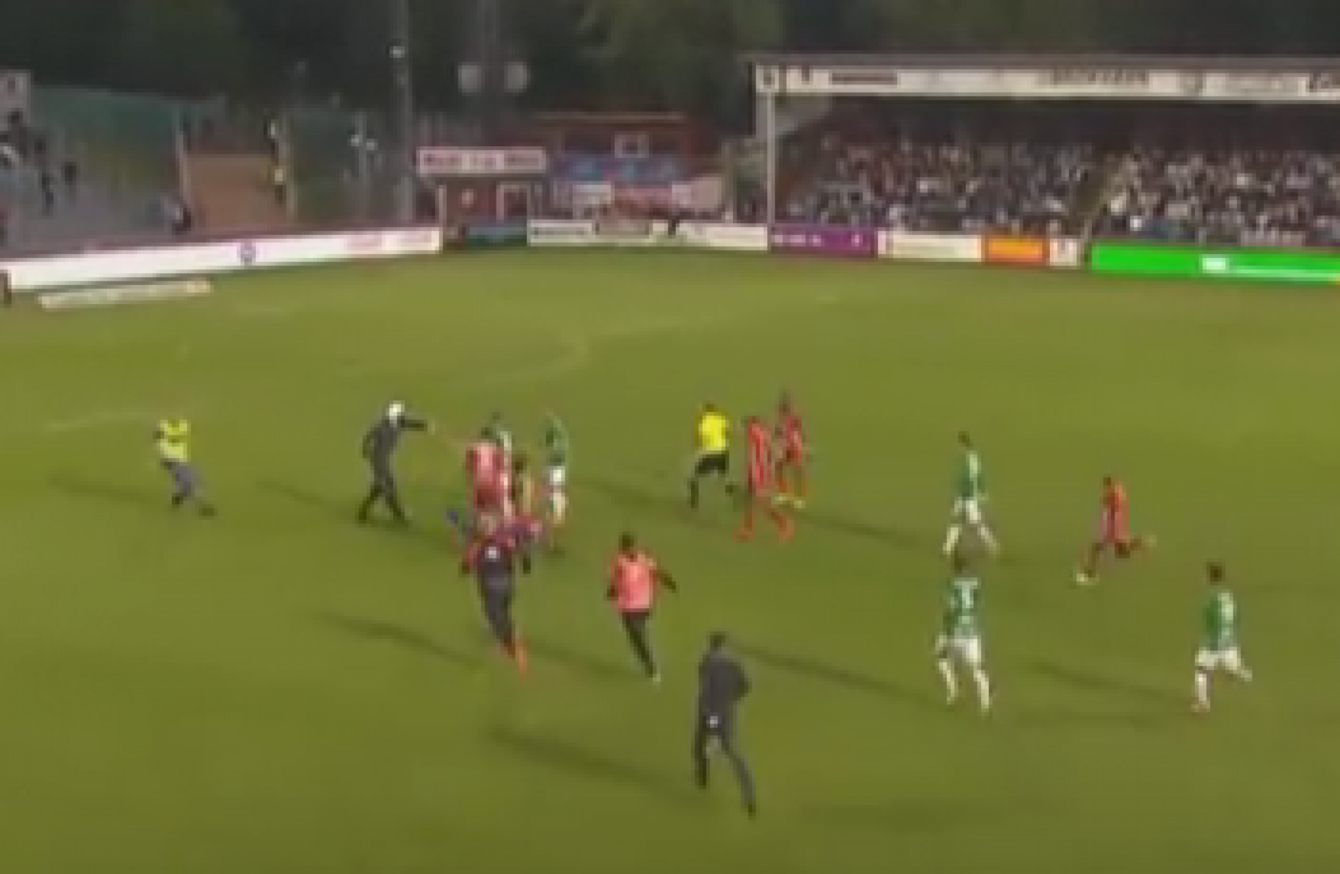 Players confront the pitch invader.
Image: YouTube
Players confront the pitch invader.
Image: YouTube
A SWEDISH FIRST Division match was abandoned yesterday after the goalkeeper for the visiting team was attacked by a pitch invader.
The match between Jonkopings Sodra and Ostersunds was approaching full-time when a masked black-clad supporter burst onto the pitch and assaulted away keeper Aly Keita.
Keita was chased and struck before players and security officials intervened and arrested the attacker.
The keeper was seen clutching his head as he returned to the changing rooms where he was tended to by medics, with the referee stopping the game which had been heading towards a 1-1 draw.
Source: Football Highlights/YouTube
"The Ostersunds goalkeeper was hurt and treated by doctors. He's not fit to play again," said match delegate Nicklas Bengtsson.
Keita is shocked… he's not doing so well," added Ostersunds coach Graham Potter.
Asked about the attacker, Jonkopings manager Jimmy Thelin said the club had "no idea who he is and where he comes from".
It's the second time a game in the Swedish top flight has been abandoned this season after a match between Gothenburg and Malmo on 27 April was halted when a firework exploded at the feet of a substitute who was warming up. Malmo were consequently awarded a 3-0 victory.