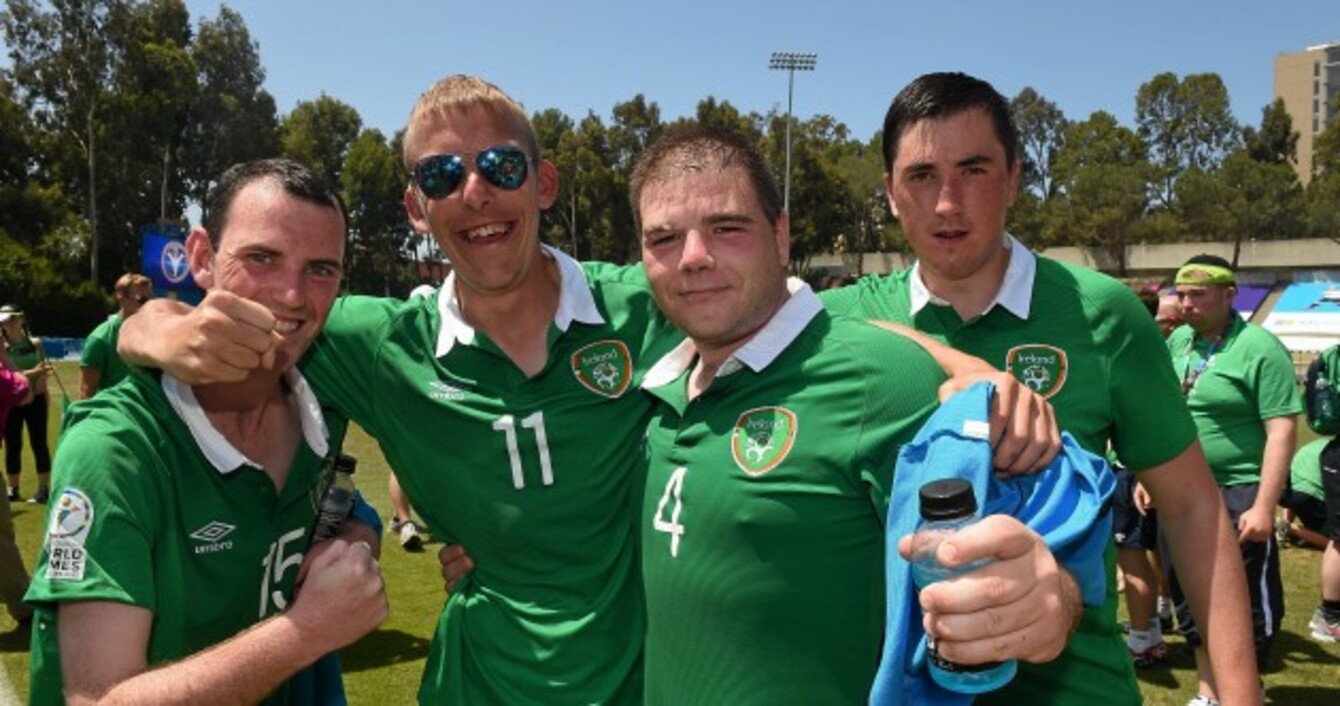 It's been a memorable few days for Ireland's athletes in LA.
Image: SPORTSFILE
It's been a memorable few days for Ireland's athletes in LA.
Image: SPORTSFILE
IT'S BEEN ANOTHER memorable day for Team Ireland at the Special Olympics in Los Angeles as their medal tally soared to 70 – making this group one of the most successful ever.
37 medals were won by Ireland's athletes on the penultimate day of the games across a wide range of events, including kayaking, golf, bowling, equestrian, athletics, aquatics and gymnastics.
Team Ireland's gymnasts produced a remarkable performance at the Collins Court Wooden Centre in LA to collect 14 medals on Saturday with 15-year-old Billy Kane stealing the show.
The gymnast from Swords, Co Dublin wowed spectators with six individual medals, two of which were gold on the pommel horse and the vault. He also added three silvers and a bronze to his own collection.
The gold rush continued as 54-year-old Margaret Carr triumphed across 18 holes at the golf event while Irish boxing legend Wayne McCullough was among the crowd to watch James Meenan from Dundalk sprint home to win gold in the 100 metres.
It brings the number of gold medals won by Team Ireland athletes to 20 at this year's games.
"To represent your country at Olympic level is a fantastic achievement; the many medals, ribbons and personal bests recorded by our athletes is just the icing on the cake," Team Ireland CEO, Matt English, said.
"The experience of coming to Los Angeles and competing on a global stage is such a huge experience and all of our athletes and coaches can be so very proud of their efforts."
Team Ireland return home to Dublin Airport on Tuesday morning where they'll no doubt receive a hero's welcome.