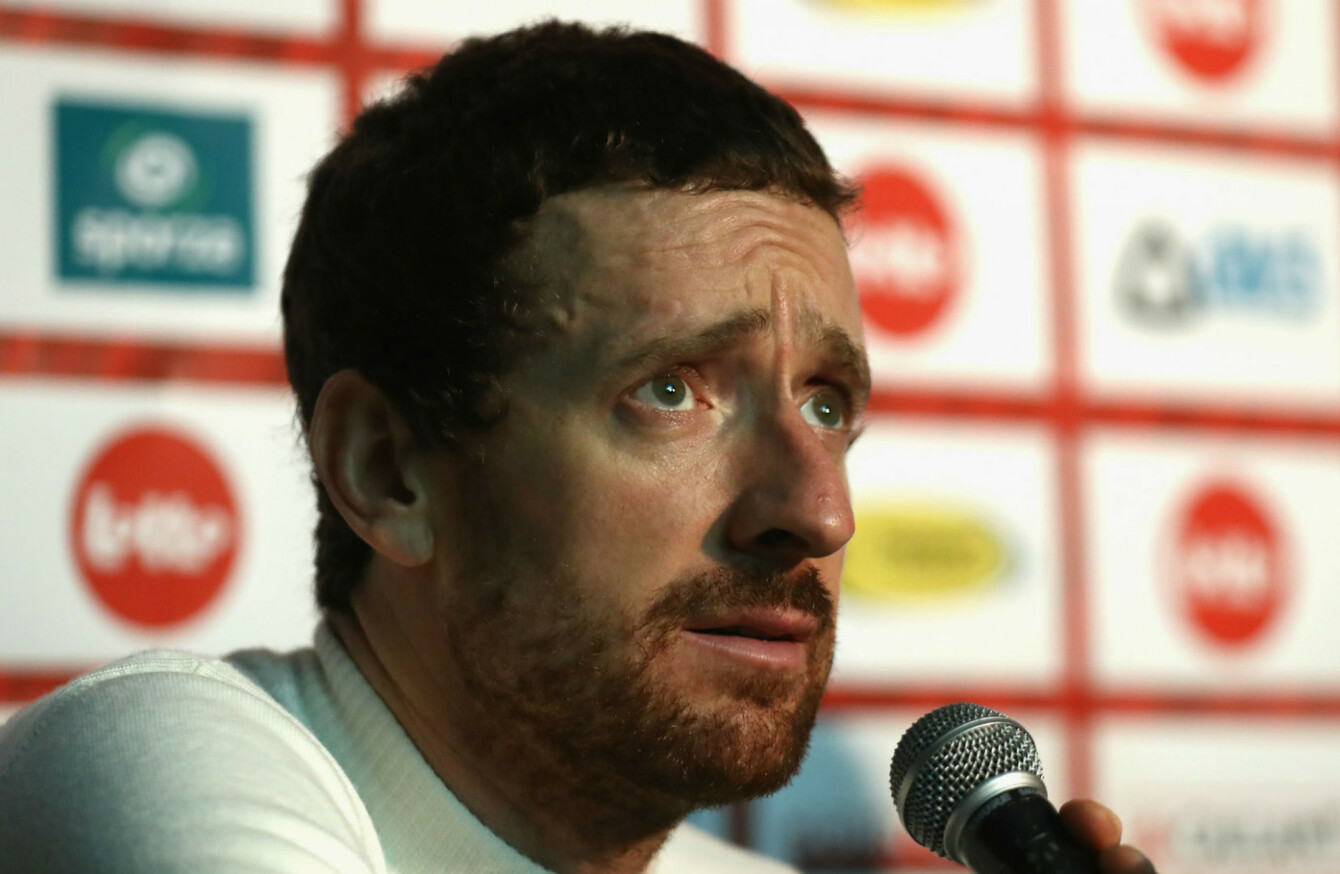 Former Tour de France champion Bradley Wiggins
Former Tour de France champion Bradley Wiggins
UK ANTI-DOPING (UKAD) will not press any charges after concluding an investigation into a 'mystery' medical package delivered to Bradley Wiggins during the 2011 Criterium du Dauphine.
UKAD on Wednesday revealed it was unable to discover what was in a jiffy bag sent to Team Sky during the race six years ago.
Team Sky boss Dave Brailsford told a Digital, Culture, Media and Sport Committee that the parcel contained decongestant Fluimucil, which is not on the list of banned substances, and Wiggins denied any wrongdoing.
UKAD revealed in a statement: "Despite very significant effort on UKAD's part, UKAD remains unable to confirm or refute the account that the package delivered to Team Sky contained Fluimucil. It follows that UKAD does not intend to issue any anti-doping charges in relation to the package.
"As with all investigations, UKAD may revisit matters if new and material information were to come to light.  Otherwise however, UKAD has now exhausted all the investigative possibilities open to it at this stage, and it is therefore not actively pursuing any further lines of enquiry in relation to the package.
"UKAD pursued a number of lines of enquiry arising from its investigation into the package. In doing so, UKAD became aware of information that it considered to be of possible interest to the General Medical Council (GMC). UKAD has shared that information with the GMC, and will continue to liaise with the GMC as appropriate in relation to that information."
UKAD chief executive Nicole Sapstead said: "Our investigation was hampered by a lack of accurate medical records being available at British Cycling. This is a serious concern.
"As part of their conditions to receive public funding from UK Sport and other Home Country Sports Councils, all sports governing bodies must comply with the UK National Anti-Doping Policy. In this case the matter was further complicated by the cross over between personnel at British Cycling and Team Sky.
"We have written to British Cycling and a copy of this letter has also been sent to UK Sport and Sport England. We have also separately written to Team Sky.
"Finally, we have referred some information to the GMC, and will cooperate with the GMC as necessary in respect of that information."
British Cycling chief executive Julie Harrington responded with a lengthy statement, which said: "UKAD's findings represent an organisation and culture that, despite delivering on the world stage, did not meet the high standards that British Cycling today holds itself to.
"We note that UKAD have referred information arising from their investigation to the General Medical Council and we offer them our wholehearted cooperation."
She added: "The association between British Cycling and Team Sky has been a positive force for cycling in this country. However we accept that the relationship between British Cycling and Team Sky developed rapidly and as a result, at times, resulted in the blurring of the boundaries between the two. This led to some failings in the way that processes and people were managed.
"Today, based on our learning together there are clear boundaries and distinctions between our two organisations: no one is simultaneously employed by British Cycling and Team Sky; and we each have our own practices in place for managing athlete records."
-Omni
Buy The42's new book, Behind The Lines, here: