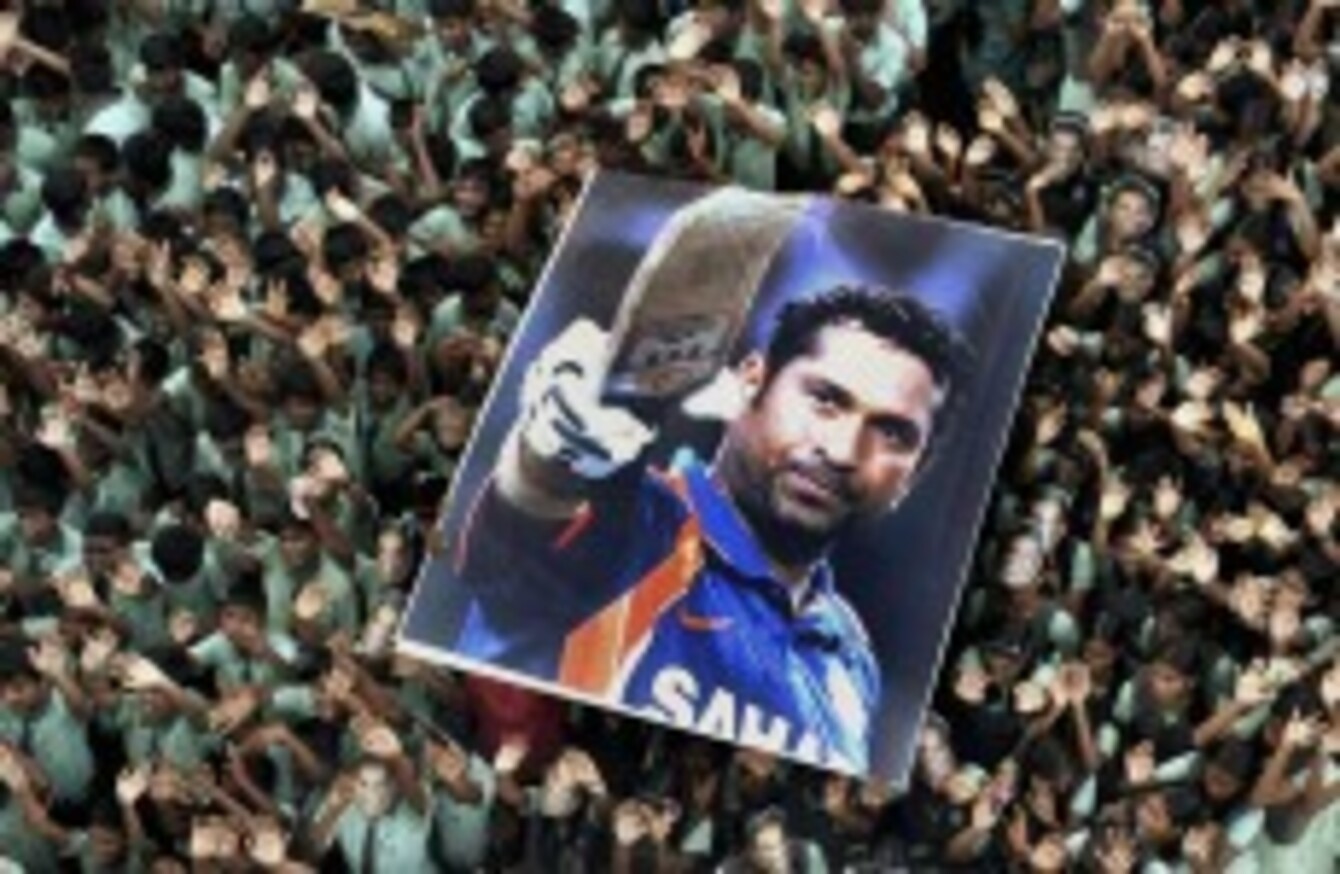 Image: Anonymous/AP/Press Association Images
Image: Anonymous/AP/Press Association Images
SEVERAL OF INDIAN cricket's biggest names have paid tribute to Sachin Tendulkar after he announced his retirement from one-day cricket.
Tendulkar – who has played 463 one-day internationals for India – announced he was walking away from the 50-over format yesterday in a bid to help the team prepare for the 2015 ICC World Cup.
The decision ended speculation that the 39-year-old would retire from all forms of cricket, with Tendulkar now set to take on Australia in a four-Test series in early 2013.
The Indian legend finished his 50-over career with 18,426 runs at an average of 44.83 and a strike rate of 86.23.
He hit 49 centuries and 96 fifties with his highest score coming against South Africa in 2010 when he reached 200 not out.
Former India captain Sourav Ganguly said Tendulkar made the decision with the best interests of the team in mind.
"There was a doubt on whether he would play ODI cricket or not. But I am not surprised by his decision. He has done what he thought was right," Ganguly said.
Like many others, India spinner Harbhajan Singh took to Twitter to praise Tendulkar for his contribution to the 50-over game.
Masters. 463 matches, 23 yrs, 18426 runs!!!! These numbers no body else will be able to come close to. salute salute salute to Sachin.
Prominent Indian cricket commentator Harsha Bhogle said the excitement Tendulkar brought to his country was an even bigger contribution than his masses of runs in one-day cricket.
Sachin tendulkar was the greatest odi cricketer. but far more than the numbers he generated was the thrill he gave ordinary people.
The tributes were not restricted to people within the Indian cricketing fraternity either, with England batsman Kevin Pietersen joining the tributes.
Statistics NEVER lie! They tell a very true story… Well done Sachin! What an incredible ODI career… #thebest.
Indian Formula One driver Narain Karthikeyan chipped in as well.
End of an era as Tendulkar retires from one-dayers. Hats off to 23 years of cricketing genius!
Tendulkar finishes his career as the highest run-scorer in one-day cricket. He also has the most runs in Test history, having scored 15,645 runs at an average of 54.32 in his 194 Test matches.
If Tendulkar plays all four Tests against Australia, he could bring up his 200th Test appearance for his country in Sri Lanka in July and August next year.