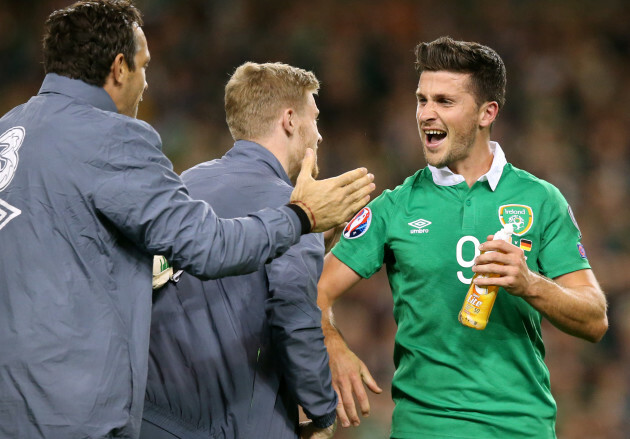 PA Wire / PA Images PA Wire / PA Images / PA Images
THIS MORNING, IRISH people have a little pep in their step and it's all thanks to one man: Shane Long.
Long's goal, which sealed Ireland's victory against defending World Cup champions Germany, inspired these sorts of hysterical tweets.
And this morning, #ThanksShaneLong is trending in Ireland.
Spin 1038′s Fully Charged started the hashtag and invited Irish people to thank Shane Long for anything good that happens today.
Or indeed anything good that's happened throughout history.
The fact that it's Friday? Nice one, Shane.
Exam cancelled? Good man, Shane!
The fact that we have a story to tell our grandchildren? That's on Shane.
Not much traffic this morning due to all the sick heads around the place? You know who to thank.
Make no mistake about it: Shane Long is the man responsible for that beautiful view out your window.
Waking up and realising that actually bloody happened? Thanks Shane Long.
Seriously <3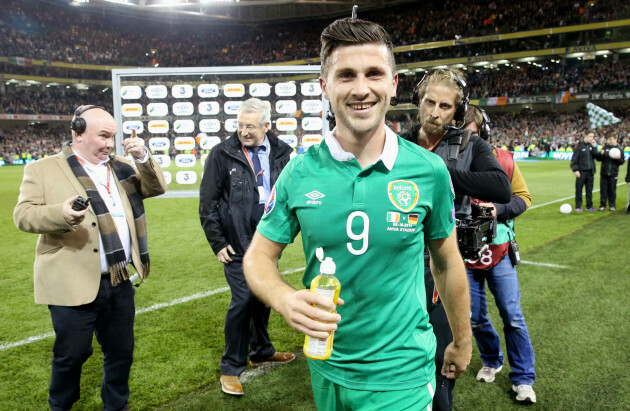 PA Wire / PA Images PA Wire / PA Images / PA Images
Written by Amy O'Connor for DailyEdge.ie