THREE YEARS AGO Cork reached the county's first All-Ireland minor football final since 2000.
They produced a heroic comeback when they trailed by eight points against Tyrone but ultimately fell short as they suffered by 1-13 to 1-12.
It was a massive disappointment for that group of players and they continued to endure setbacks in the U21 grade.
All-Ireland semi-final losses in 2011 and 2012 preceded a final defeat to Galway two months ago.
But despite leaving the underage ranks without the All-Ireland medal they coveted, it has been a pathway towards senior recognition.
Clonakilty's Thomas Clancy, Castlehaven duo Damien Cahalane and Brian Hurley, and Carbery Rangers John O'Rourke are all part of Conor Counihan's setup that head to Killarney today.
On the sideline as one of the Cork selectors will stand Brian Cuthbert, who was manager of that minor team in 2010.
"I remember back in 2008, I went up to Askeaton in Limerick to a Munster U16 tournament," says Cuthbert. "Cork City and Cork County both got to the final of that competition. I thought there was a lot of very good players and if we amalgamated the two teams together, we'd have a real chance at minor level.
"When you're with the minors, you goal is to win the All-Ireland. But when we come out the other end, you see it's about developing players for the county at senior level.
"I'd love to have seen them get an All-Ireland medal in the U21 final against Galway but it wasn't to be. But they're showed they are at the standard. There's four of them involved at hopefully one or two more might come through and group might be more backbone of Cork senior sides."
"They live and breathe football. Brian was in college in Carlow while Thomas and John were in Limerick but they all kept driving down to Cork for training. They're with us now full-time over the summer and they're going to learn a lot from being in the setup along the senior lads as well."
THOMAS CLANCY (CLONAKILTY)
INPHO
Brian Cuthbert:

"If you think back to 2010, Ronan O'Neill of Tyrone was the marquee player in the minor grade. We'd an issue before that minor final in that we conceded five goals against Galway in the semi-final.

"So our half-back line ended up being the final full-back line that started in the final. Tom had never played full-back before but he did a superb job in quietening O'Neill. He's a really natural footballer and while half-back is his best position, I think he's very versatile."
DAMIEN CAHALANE (CASTLEHAVEN)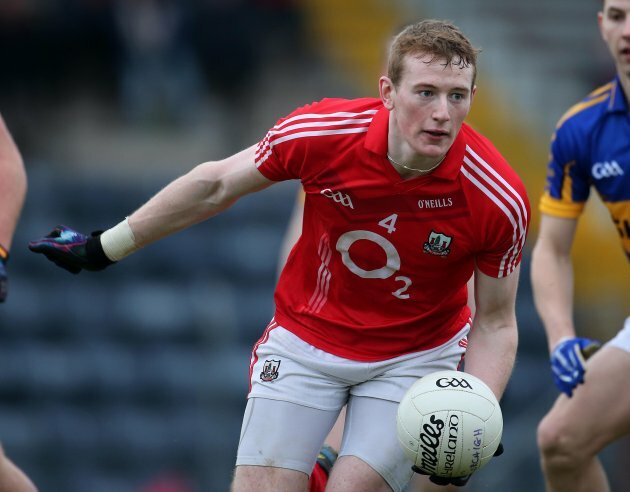 INPHO
Brian Cuthbert:

"If you think about it, Damien probably had to work very hard to get this stage because of his father (Niall) and his stature in the game. He's been under pressure all his life given the blood lines that are there. We played him midfield at minor and he got us out of the hole in a lot of games.

"For the senior team at the moment he's corner back and ultimately that maybe is not his best position. But he's a very talented guy. I remember seeing him play U16 for Greenwood soccer club in a National Cup final and he scored a goal from goalkeeper. John Egan, who's now with Sunderland, would have played with him underage. And Damien's obviously a very talented hurler."
JOHN O'ROURKE (CARBERY RANGERS)
INPHO
Brian Cuthbert:

"I think if John was bigger, he'd be a midfielder. But height is obviously crucial at senior inter-county level and something you need so that goes against him. He played centre-back at club level last year for Carbery Rangers but I think he's perfect as a wing-forward.

"He's a very good player, works very hard and is a great link man. He works very hard and is suited to the modern game. Whenever he has the ball, he always tends to do the right thing with it."
BRIAN HURLEY (CASTLEHAVEN)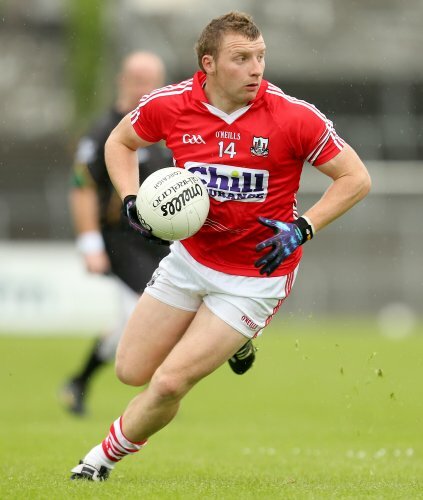 INPHO
Brian Cuthbert:

"Nothing surprises me with Brian. As a minor, he was the guy who dragged us out of games. When were 9 points behind and this sort of stuff, he got the crucial scores.

"His eye for a finish is second to none and can kick off both feet which is a huge plus for him. He deserves things to go well. While he's finding his feet at senior level, it was impossible not to pick him as he was playing so well."