SINCE WE HIT the seat here at TheScore, we've been offering you the best of Youtube's sports moments every week.
Here's two dozen of our favourites.
1. Belfast Giants sing All I Want For Christmas
2. Matty Burrows back heels one of the best goals of the year
3. Lar Corbet hit an All-Ireland SHC final hat-trick for Tipperary but Noel McGrath's blind handpass split the defence for the second.
4. Paul Galvin's infamous fish-hook
5. This was one of the biggest hits of the year online. Driscoll Middle School in Texas scoerd an inlikely touchdown.
6. Snowballs
In peaceful Bruges, Anderlecht's Jonathan Lagaer was on the receiving end of a direct snowball attack.
7. Embarrassed Romanian champions Cluj sacked Sorin Cartu as boss today after he went berserk and put his foot through a glass dugout in Basle.
8. Brian O'Driscoll's drive-thru try.
9. The worst banter of all time
10. Brendn Venter's infamously weird TV interview.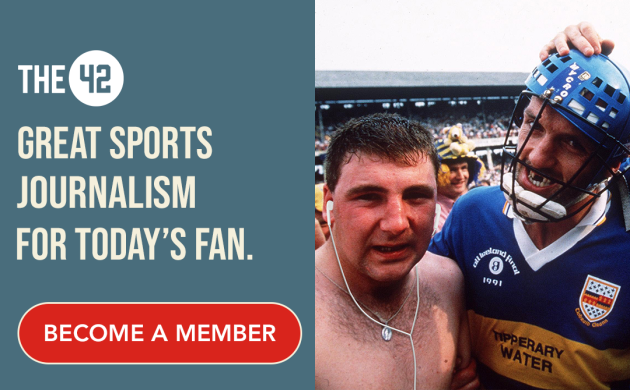 11. DeSean Jackson. Superstar.
12. Phil Mickelson hits the best shot of the year at Augusta.
13. Xavi makes one little girl's wish come true.
14. Mick McCarthy sees dead people.
15. New York Jets coach takes things into his own hands.
16. Lebron James hits a crazy over-the-backboard shot
17. One of rugby's tries of the year from Chris Ashton.
18. The roof falls in at a snowy Metrodome
19. The All Blacks act the goat in Dublin.
20. Naughty boys
Referee Nigel Owens had no qualms about embarrassing every player on the pitch.
21. James Kavangh scores a memorable goal in the All-Ireland quarter-final between Meath and Kildare.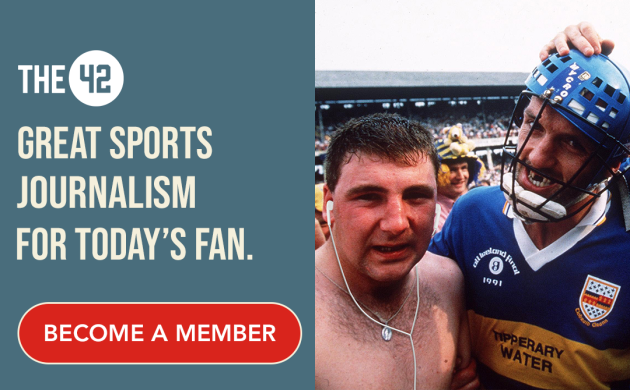 22. Napoli's Ezekiel Lavezzi improvises wonderfully.
24.Iceland's footballers went viral with a series of unique goal celebrations.
25. Dan Connolly gives hope to fat me everywhere. Incuding you, fatty!
[Thanks to Alan Good, Balls.ie and Deadspin. What a three-ball.]