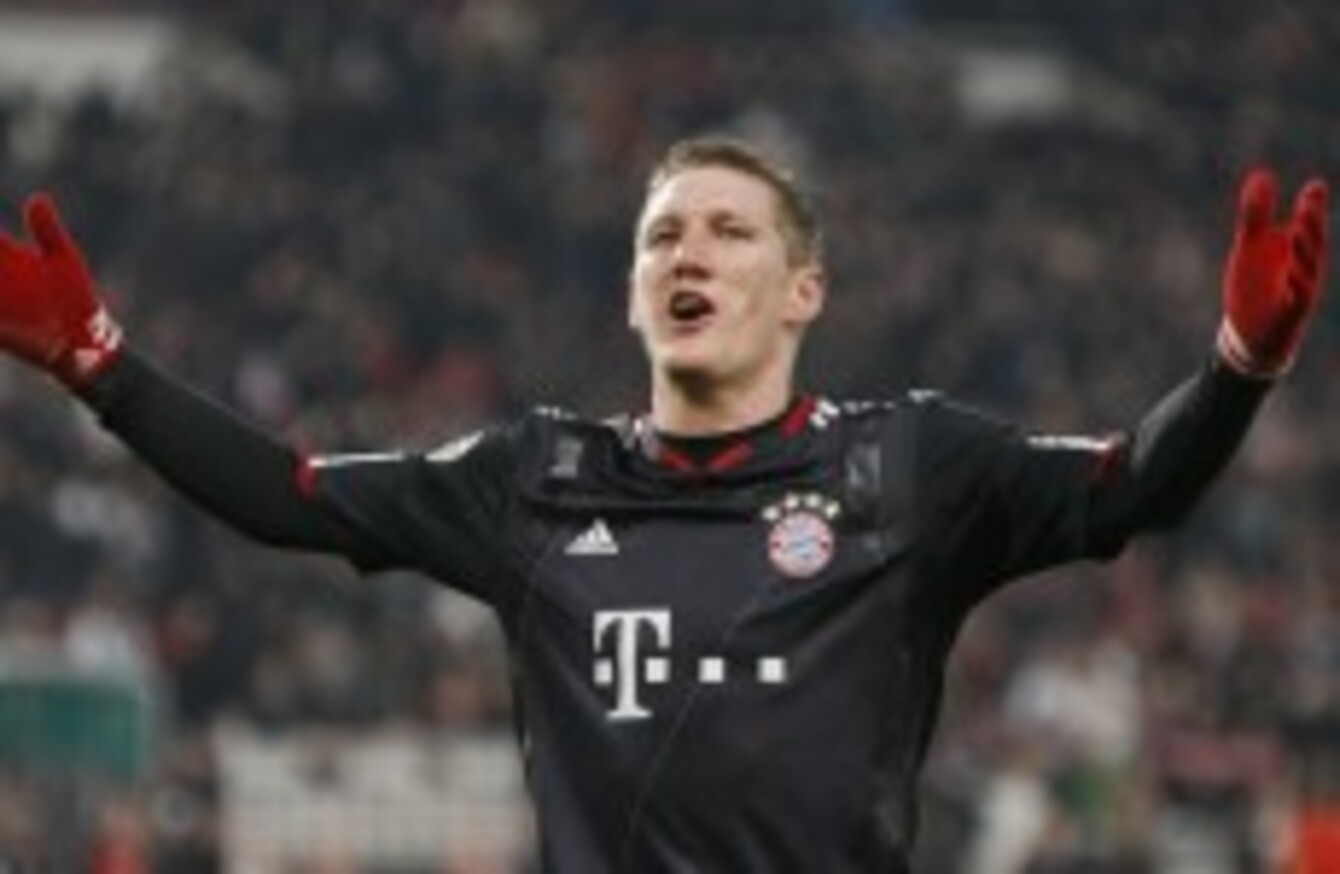 Schweinsteiger has been linked with a move to United on several occasions.
Schweinsteiger has been linked with a move to United on several occasions.
FOLLOWING EMMANUEL ADEBAYOR'S controversial move a few years back, Arsenal fans are set to hate Man City even more, as the bazillionaire club look to sign Samir Nasri and Gael Clichy.
Elsewhere, Wenger will make a decidedly un-Wenger-like signing in the form of Kevin Doyle. Perhaps Pat 'completely impartial despite the fact that he used to manage Doyle' Dolan was not being overly fanciful when he compared the Wolves man with Dennis Bergkamp.
Bergkamp or not though, anyone's surely better than Nicklas Bendtner.
Speaking of the Dane, Benfica apparently want to sign him for some reason that is beyond the realm of ordinary human comprehension.
His current club Arsenal really are loving the Irish players today, with Shay Given also set to sign, meaning Arsenal will not have to rely on an abominably useless goalkeeper for the first time since God knows when.
Meanwhile, their rivals United, possibly regretting that £18million signing of Michael Carrick a few years back, will bid £30million for Bastian Schweinsteiger, or 'pig mounter' as his name translates to.
They will only sign the German of course, if they can't sign Alexis Sanchez, who will only sign for Barcelona, if they can't sign Cesc Fabregas, as the transfer window starts to resemble some big metaphorical game of dominoes.
In addition, another long-time wantaway star Stewart Downing will leave Villa for Liverpool, as the former continue their annual sale of all their good players for ludicrous amounts of money (£20million in this instance) that they strangely rarely seem to make use of themselves.
The Anfield club will also compete with Tottenham for the signature of Bojan 'just because he's small and skilful and plays for Barcelona does not automatically make him good' Krkic.
Finally, David Beckham is set to become a father for the fourth time. Beckham has also endeavoured to remind people that he still occasionally plays football these days, expressing his desire to play for Great Britain's team at the London 2012 Olympics.