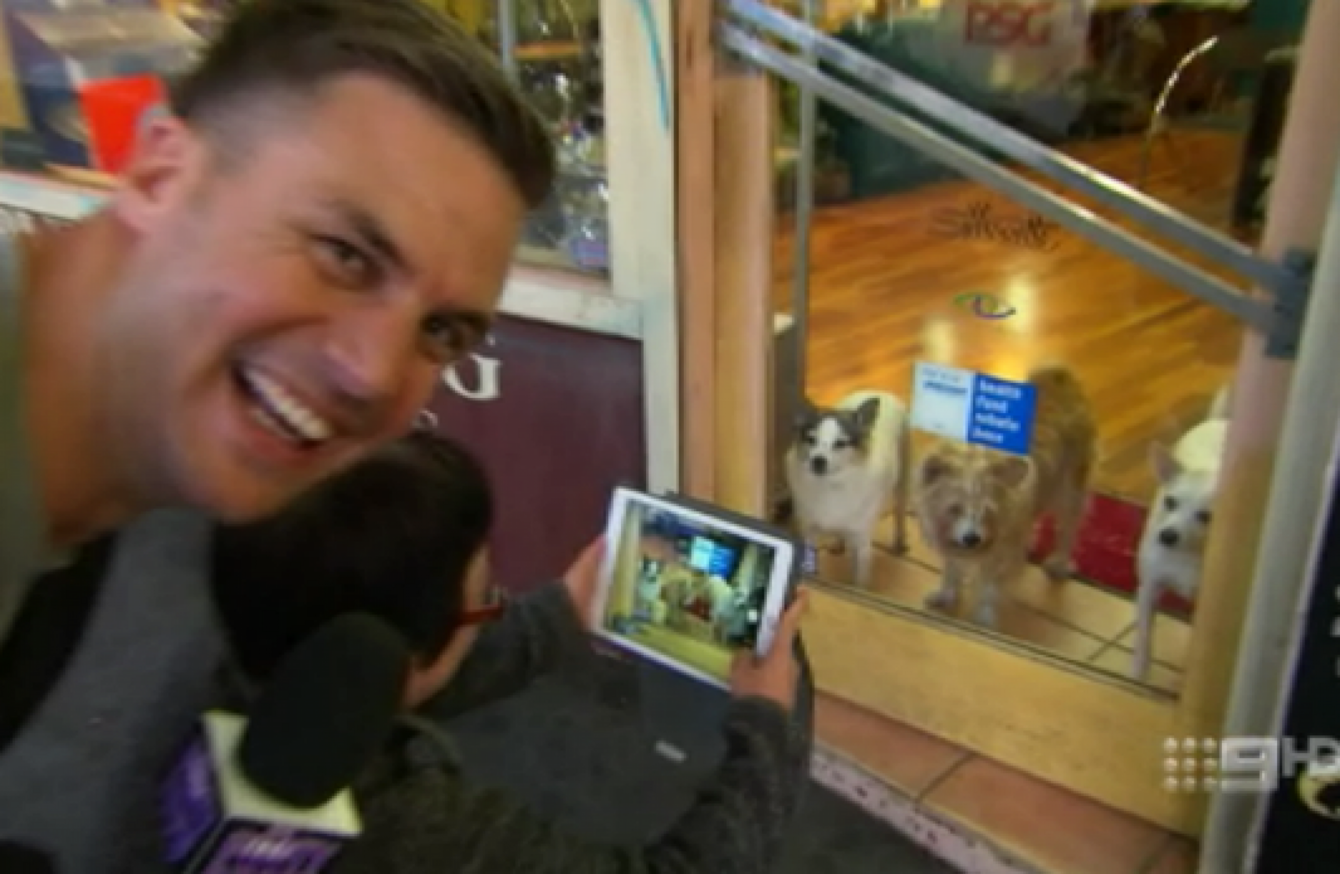 A POPULAR AUSTRALIAN television sports show apologised today over a joke in which a presenter asked an Asian woman whether she was planning on eating one of her dogs.
The quip was part of a light-hearted segment on The Footy Show in which host and former rugby league player Beau Ryan chats with people in the street.
Walking up to an Asian woman taking a photograph of three small dogs behind a glass door, Ryan asks: "Picking out which one for dinner?"
Channel Nine then tweeted the brief exchange, prompting viewers to criticise it as racist, disgraceful and offensive.
"Appalling racism" wrote one Twitter user, while another questioned not just the comment itself, but that the show left it "edited in, broadcast & then tweeted" the remark.
The reaction prompted the show's executive producer to apologise.
"We apologise for any offence caused, the segment is a comedy one where we have fun with people, but not intentionally at their expense," producer Glenn Pallister said in a statement.
"We clearly went too far on this occasion."
It is the second time in a week in which Channel Nine has sparked controversy with its rugby league coverage, after veteran Queensland player Sam Thaiday said winning a match was like "losing your virginity".
After Queensland won the first State of Origin match against New South Wales on Wednesday night, Thaiday was asked about the victory.
"It was a bit like losing your virginity," he said. "It wasn't very nice but we got the job done."