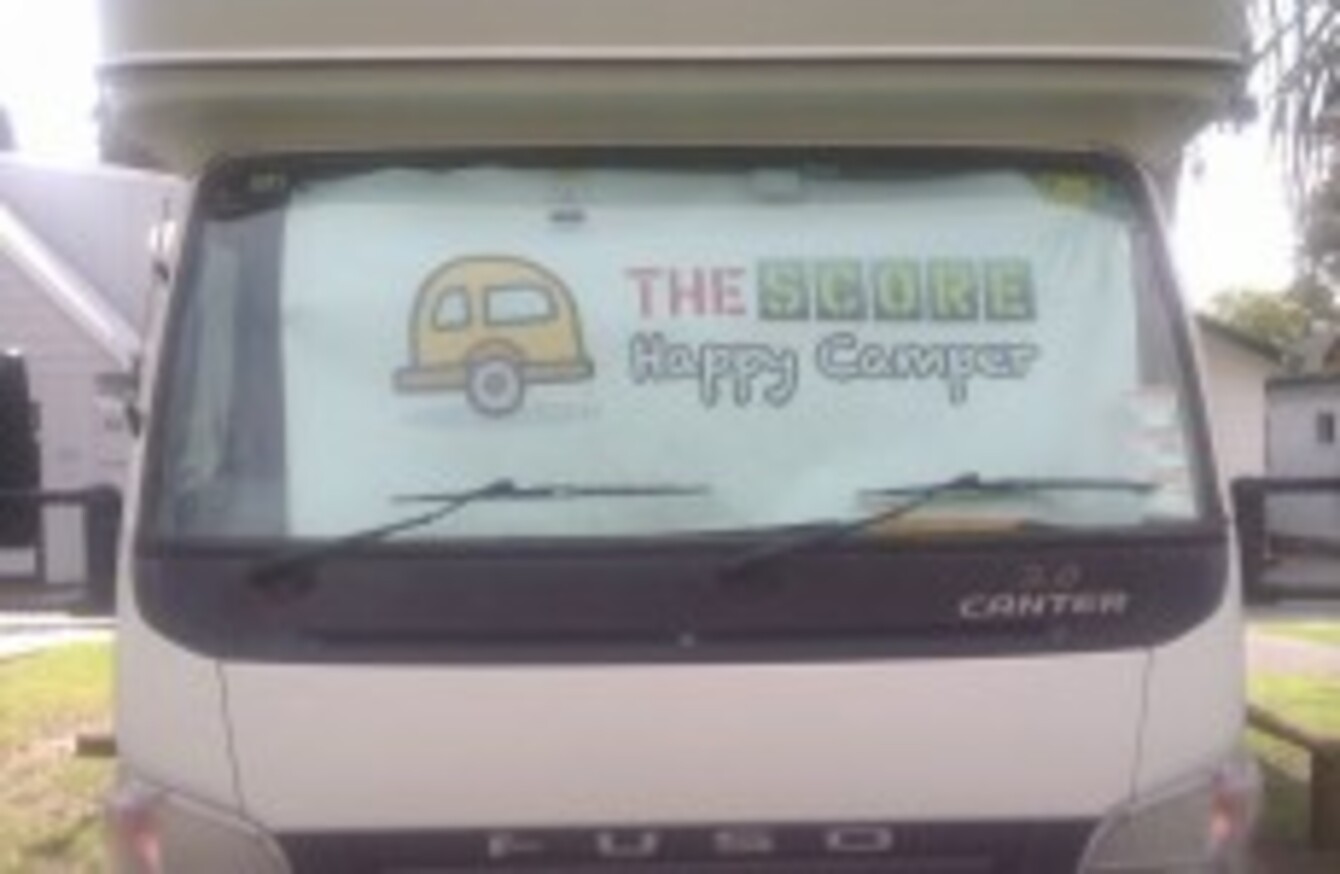 GAME DAY BEGAN with a bang, then another one and another.
The rain mercilessly pounded the van and the Happy Camper's head felt like it was stuck in a snare drum.
Needless to say, you can't turn a corner in Auckland without running into a crowd of Irish people and yesterday this campsite slowly filled with white campervans complimented with green and gold paraphernalia.
Last night we went native, but our first experience watching the national team was underwhelming. In any sport it is competition that makes a game interesting, so when we walked into the pub called Pat's Garage the crowd was only half watching as Richard Kahui went over in the corner for New Zealand's second try.
Of much more interest was the later kick off in Sydney. The New Zealand Warriors were in a make or break scenario to the Tigers of west Sydney. The crowd at the bar was again subdued, but it turned out to be simply because the Warriors trailed. All that changed in the final minutes, as Krisnan Inu somehow got his hands on a cross field kick to earn a 22-20 win for the visitors. The bar went wild, including a young Kiwi couple Blake and Susan, a pair who reinforced just how welcome we paddies are this weekend, 'anything to stuff it up the Aussies.'
Blake is half Samoan and peels away the top of his black jersey to reveal his tattooed shoulder, Susan's mother is Scottish and we all chat about our Celtic ancestry, Greenock Morton and Brian O'Driscoll.
Extra man
Last year, we bought four tickets for each of the match in the hope that we could wrangle a fourth traveller or flog them as we go. Plenty of other people are in the same predicament, tickets don't seem scarce and we have a spare pass for Eden Park.
Exclusive NZ - IRE
Rugby Analysis
Get Murray Kinsella's match analysis and Garry Doyle's updates from New Zealand exclusive to members
Become a Member
In our state we invite Blake or Susan to take up a seat. The gentleman was a little wary but his girlfriend wanted to see the game. We promised to keep him in close attendance before and after kick off and he agreed to let Susan take the ticket and invited us round to his house today for a pre-match barbeque, a courtesy he regrets this morning.
The friendly vibe here is understated, easy and natural. Stuck way down in this corner of the world, New Zealanders appreciate a visitor and act as if they are well used to them too. There is less kinship with Australians as we prepare for battle and that nation is slowly increasing its presence as the day trippers with inflatable kangaroos make their way across the Tasman.
As is now expected, the rain has cleared to make for a gorgeous hot and sunny day, ideal conditions for Quade Cooper and Jamesie O'Conner. But everything here can change in the blink of an eye.