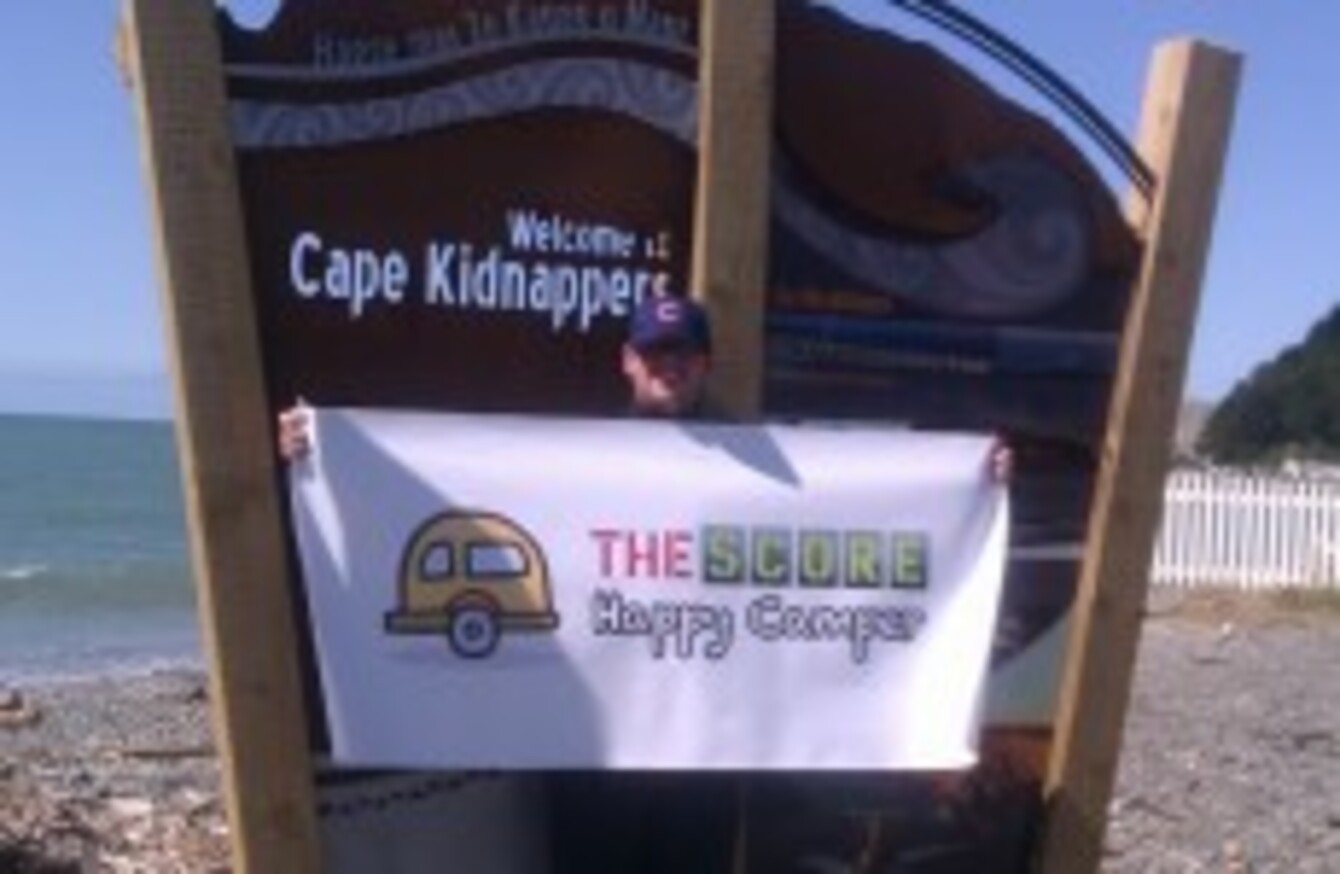 Sean at Cape Kidnapper.
Sean at Cape Kidnapper.
MORNING FIND NAPIER well.
We rise slowly to perform some essential maintenance on the van's waste water tank and then we're off again.
We don't get very far, heading two kilometres down the road into Napier city centre. We rattle through a quick 18 holes of mini-golf (I slaughter the boys thanks to holes-in-one on the eighth and 18th) and saunter down the main thoroughfare.
This is probably where we should have aimed for last night, the streets hum of business and commerce, it's littered with cafés, the odd bar and busy shops. But I still get the feeling that tonight; these inhabitants will disappear with the sun.
Our imagination is seduced by the pirating connotations of Kidnappers Cape. It is a nesting spot for gannets but we reach the end of the road at a stony beach. We decline the nine kilometre (and five-hour) trek required to see our feathered friends, instead opting to experience our first swim in the Pacific Ocean.
Our crazy golf score card. Though we missed a hole somewhere along the way so awarded 1 for each of us on 18
In Hawkes Bay, the water is greenish, greyish, calm and very, very cold. Del manages to keep his knees dry. I submerge my torso and find my heart rate accelerated rapidly, desperately pumping blood to the extremities which have lost feeling – hot soup is a needed as a chaser.
We aim Cian south and he takes us through 'wine country' where the vineyards are still bare, and into 'lamb country'. Now this is the New Zealand we had imagined. Rams go head to head in the field, the volcanic hills bubble upwards like boiling pea soup, the Tukituki river snakes beneath us and – somewhere north of Waipukurau – a sign advertises:
"SHEEP POO $5 A BAG"
Unsure what size the bags are, or if better value sheep poo can be found, we keep motoring on until sunset and we pull into Dannevirke.
We don't see much of it but the owner of the campsite advises against a trip to town, a most tourist-unfriendly spot according him.
Maybe everyone else is more clued in than we are, there are less and less of our camping kin on the roads now. A smattering of Australians en route to Wellington, French bound for Eden Park and us. We notice ever dwindling Irish numbers, most are doing their patriotic service by heading for Rotorua.
We're turning our back on them for now, saving our service for the more difficult tasks further on up the road.
Besides, we've used the money we saved on avoiding the Russian conflict to cover a portion of the cost of entry to the quarter-final we had never foreseen.
Let's just hope there are no more upsets until the semis, eh?