Lance Armstrong: awaiting report.
Image: (AP Photo/File)
Lance Armstrong: awaiting report.
Image: (AP Photo/File)
The world may soon know what the US Anti-Doping Agency has on Lance Armstrong.
In August, USADA ordered the results from 14 years of Armstrong's career erased, including his seven Tour de France titles, and banned him from cycling for life because of the doping case against him.
It is planning within days to send a report detailing its "reasoned decision" to the International Cycling Union, the sport's governing body.
The document is widely anticipated because USADA is expected to include detailed evidence — including witness names and specific allegations — that USADA said it had when it charged Armstrong with performance-enhancing drug use while winning the Tour every year from 1999-2005.
Cycling authorities who backed Armstrong's legal fight to block the case have said they want to see the material before deciding whether to appeal the American agency's sanctions to the world Court of Arbitration for Sport.
In question-and-answer form, here's a look at where things stand…
Q: WHAT EVIDENCE WILL BE IN THE REPORT?
A: Armstrong strongly denies doping, but USADA officials have said their report will back up the move to sanction one of the most popular athletes in America. USADA has said it had 10 former teammates ready to testify against Armstrong before he chose not to take his case to an arbitration hearing. The list likely includes previous Armstrong accusers Floyd Landis and Tyler Hamilton. The sport will be watching closely to learn who else was willing to testify.
Exactly how detailed the evidence will be is unknown. One complicating factor: Former US Postal Service team director Johan Bruyneel also has been charged with participating in the alleged doping conspiracy and has elected to take his case to arbitration. A USADA spokeswoman has declined to say if the Bruyneel case includes the same witnesses and if the pending hearing limits what can be included in the Armstrong report.
From left: Floyd Landis, Tyler Hamilton and United States Anti-Doping Agency chief, Travis Tygart. (AP Photo/File)
Q: WHO HAS THE AUTHORITY TO STRIP ARMSTRONG OF TOUR DE FRANCE TITLES?
A: USADA says it does under the authority of the World Anti-Doping Code. The UCI says it wants to see USADA's report.
The World Anti-Doping Code gives the cycling union the right to appeal the sanctions against Armstrong that impact the world's most prestigious bike race — and some fireworks between the agencies are expected. The UCI has clashed with USADA over the Armstrong case, even challenging its authority to bring charges.
Q: ONCE UCI GETS THE REPORT, WHAT HAPPENS?
A: UCI has been critical of USADA for taking so long, but once the report arrives, the cycling union will have 21 days to appeal to the world Court of Arbitration for Sport. The report also will go to the World Anti-Doping Agency, which also has the right to appeal, but so far has supported USADA's position in the Armstrong case.
"We've got no problem with the process they have followed," WADA general director David Howman said. "We've just got to be patient and be quiet until the decision comes to hand."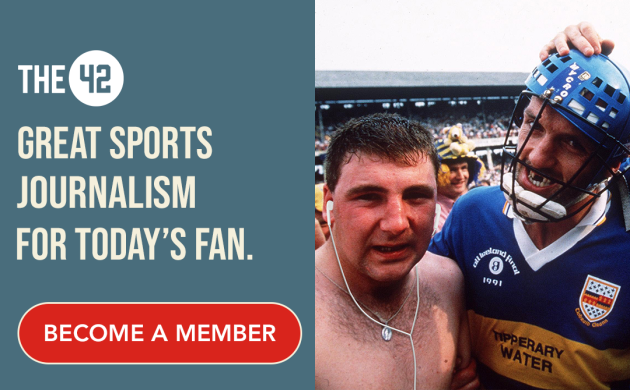 Armstrong's lawyers say USADA should send UCI its entire case file, not just a streamlined report packaged to support USADA's decision. In a letter to the agency yesterday, Armstrong attorney Tim Herman accused USADA of "still trying to create evidence and put it in the file now," long after it supposedly had an airtight case.
Q: THE TOUR DE FRANCE COULD HAVE TO VACATE SEVEN YEARS WORTH OF RESULTS. WHAT DO RACE OFFICIALS SAY?
A: The Tour has been silent while waiting for direction from UCI. It would be awkward for the world's most popular bike race to have to erase the name of a seven-time champion. In previous cases, Tour organisers have taken a back seat in stripping the titles. When Alberto Contador tested positive for clenbuterol during the 2010 race, the UCI first left the case to the Spanish Cycling Federation. The Spanish body exonerated him, so UCI and WADA appealed and won a two-year ban and annulment of results, including the Tour title.
In 2006, Floyd Landis was stripped of his title by an American arbitration panel.
Q: WILL ARMSTRONG PUSH FOR UCI TO APPEAL?
A: It depends on how determined he is to see his name in the record books. Armstrong built worldwide brands for himself and his cancer-fighting foundation on the strength of those Tour victories. But an appeal could mean many more months or years defending himself against constant allegations. He chose to drop his fight in August and may be willing to give it up forever.
Armstrong continues to introduce himself as a seven-time Tour de France winner, but has also said the public will remember his as a champion even if his titles are stripped.