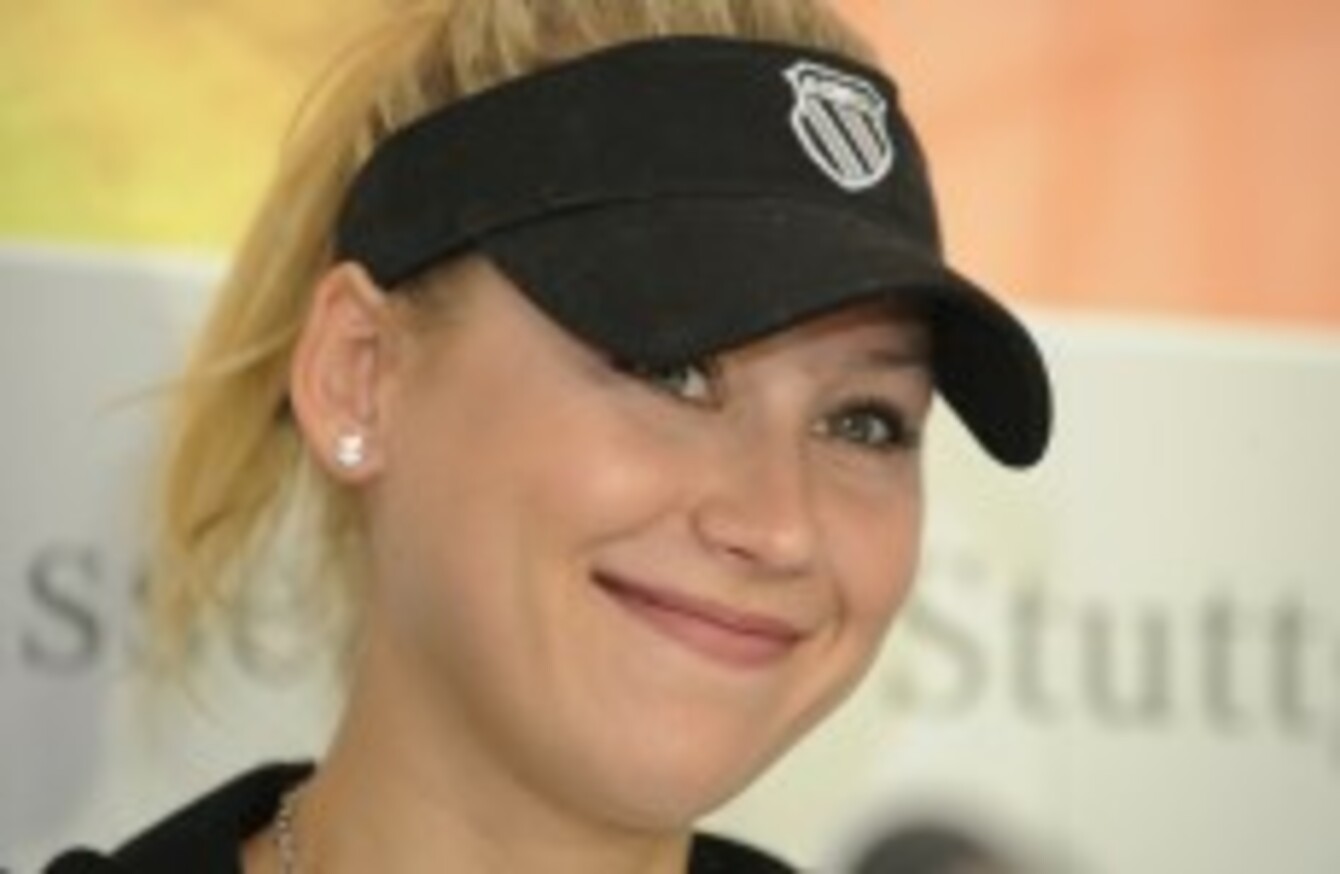 Anna Kournikova has not always been as squeaky clean as some people might imagine.
Anna Kournikova has not always been as squeaky clean as some people might imagine.
TRASH TALKING IN sport has become increasingly prominent in recent years – there's even articles dedicated to it on prominent psychology-based websites nowadays.
And it seemed to have been in evidence once again this week, when Patrick Vieira allegedly claimed Man United have at times received favourable decisions from officials.
With that in mind, we've decided to recall some of our favourite moments of sports stars engaging in witty, foul-mouthed and (in at least one case) ridiculously over-the-top behaviour.
So, here they are…
7. Newcastle fans to Sunderland fans: "Going down, going down, going down."
Sunderland fans reply… "So are we, so are we, so are we."
There's been a number of memorably ingenious football chants over the years. However, while many have been undeniably witty, few have been so wonderfully self-deprecating as the Sunderland fans' riposte to Newcastle supporters' taunts in this instance.
(Sunderland fans possess a uniquely self-deprecating sense of humour, it seems – Steve Drew/EMPICS Sport)
6. Kevin Keegan: "I will love it if we beat them."
For better or worse, Kevin Keegan's entire managerial career will probably be best remembered for this moment. Of course, if Newcastle had actually secured the title that season, having at one stage led the league by 12 points, it would probably be barely recalled. But given that United ended up winning the league, it was ultimately regarded as indicative of Keegan's team's complete loss of control, as well as his own (quite literally in the psychological sense).
YouTube credit: parkinpants
5. Bjørge Lillelien: "Maggie Thatcher, Winston Churchill, Bobby Charlton……… we gave your boys one hell of a beating!!"
Who could forget the crazy Norwegian commentator's reaction to Norway's surprise win over England during a World Cup qualifier in 1981? Similar in some regards to USA's shock victory over England at the 1950 World Cup, Norway did not seem the most formidable of outfits from visitors' perspective. The surprise of the subsequent result was thus encapsulated by Lillelien, in a moment that has since been parodied ad nauseam unsurprisingly.
YouTube credit: alkie1hibs
4. Anna Kournikova: "You won, but I'm prettier and more marketable than you."
Anna Kournikova's reaction, after losing 6-0 6-0 to Martina Hingis at the Junior US Open, is arguably the most arrogant instance of trash talking on this list. Most people tend to think of the Russian player as being inherently squeaky clean, but she clearly has a cynical side on the evidence of this comment. Nowadays, however, Hingis and Kournikova appear to be best of friends, as the clip below attests.
YouTube credit: SwissMissHingis
3. Rex Ryan: "They say we're a 'great team' and I see the sarcasm, but they're going to find out."
Note to all opposition managers and players preparing to play the New York Jets. Make sure you appear as sincere as possible when you compliment Rex 'hell hath no fury' Ryan's side. Otherwise, you may well be the subject of Ryan's trash-talking venom.
See Sport
Differently
Get closer to the stories that matter with exclusive analysis, insight and debate in The42 Membership
Become a Member
YouTube credit: BackpackBroadcasting
2. Ozzie Guillen: "Bleep everybody."
Many sports stars in the past have adopted a Joe Kinnear-esque penchant for swearing excessively. But perhaps none more so than Ozzie Guillen, the then-Chicago Whit Sox manager, who seemed as if he was partaking for a most-expletives-used-in-a-post-match-interview world record.
YouTube credit: Chr1stPuncher
1. Glenn McGrath: "Why are you so fat?"
Eddo Brandes: "Because every time I make love to your wife, she gives me a biscuit."
McGrath was angry enough already before this famous quip was uttered. He was irritated by the fact that Brandes remained at the crease, despite not getting his bat anywhere near the ball. Consequently, you can only imagine his fury at the answer the Zimbabwean gave to his rather provocative question.
(No laughing matter: Giles McGrath wasn't best pleased following Eddo Brandes' insult - Rui Vieira/PA Archive/Press Association Images)