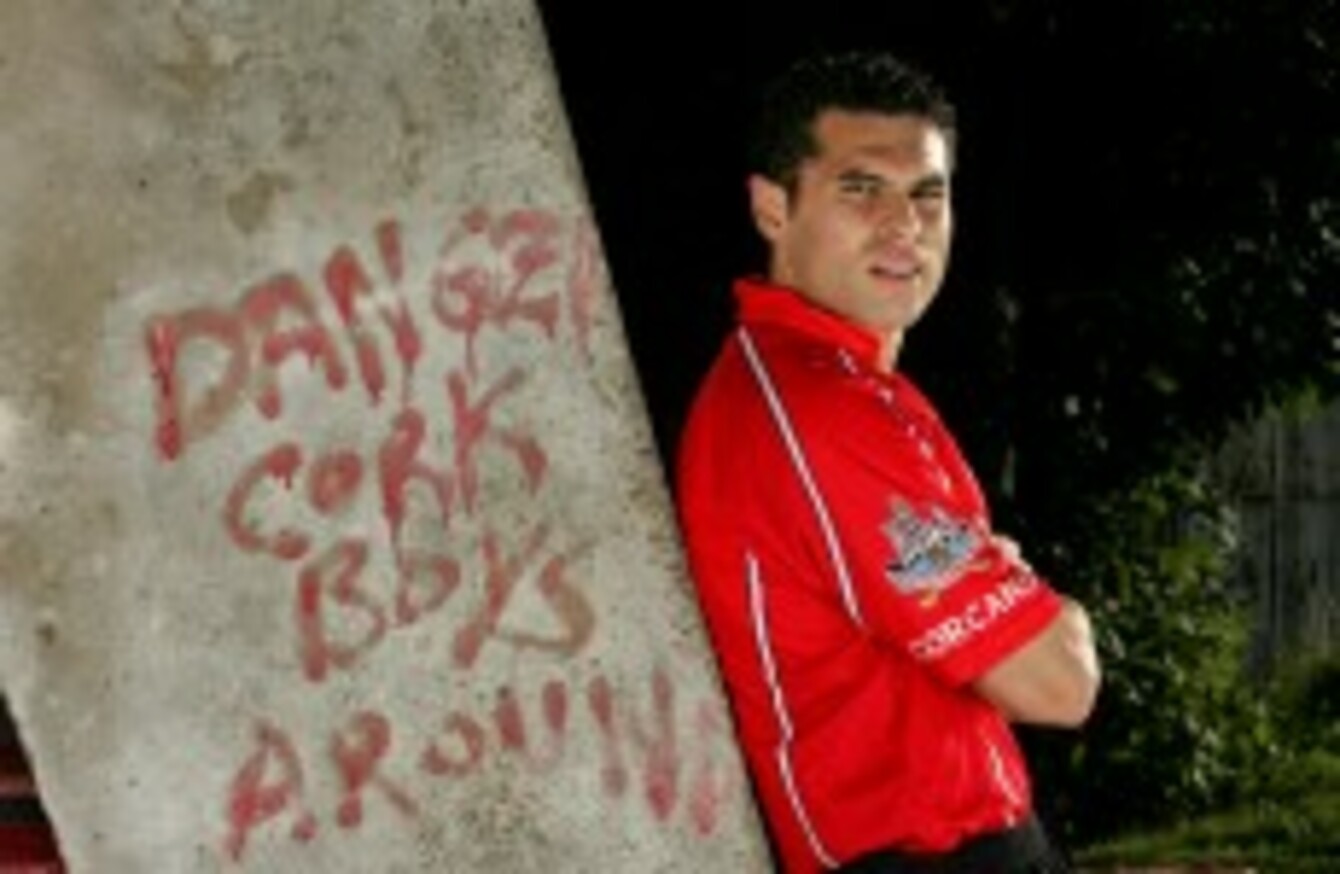 Image: ©INPHO/Morgan Treacy
Image: ©INPHO/Morgan Treacy
"LOYALTY" AND "BETRAYAL" are words that get bandied about a lot in the media, particularly as people try to make sense of transfer madness like the chaos we witnessed on Monday.
Fernando Torres and Andy Carroll made some new friends this week but, with the same stroke of their ink-dipped quill, they turned their back on a lot of people who thought their friendship would last forever.
They weren't the biggest traitors in sporting history, however. Not by a long shot. Here are seven others who really know the meaning of the word "betrayal".
1. Mo goes to the 'Gers
It takes either a very brave man or a very foolish man to attempt to cross from one side of British football's fiercest divide to the other. Looking back on the way that Mo Johnston conducted his transfer business during the summer of 1989, I'm still not really sure which category he falls in to.
Prior to a 1987 move to French side Nantes, the Glasgow-born striker had been a firm favourite at Parkhead, scoring over 50 goals during his three seasons at the club. Following two years in France, he announced his intention to return to Scotland in May of 1989, apparently signing an agreement to return to Celtic.
In a twist that would make even Kia Joorabchian's head spin, however, Johnston claimed that Nantes had no agreement to sell him to Celtic as his contract was owned by a third party. Not just any third party either, but a third party that wanted to sell him on to Celtic's neighbours and bitter rivals, Glasgow Rangers.
On top of all that, there was the sectarian subplot. Not only was Johnston a former Celtic player but he was also an unashamed Roman Catholic, a trait which may have endeared him to the Parkhead faithful but which didn't really go down well in the blue half of Glasgow.
Scarves were burned,  season tickets were handed back and, if the rumours are to be believed, the Rangers' backroom staff would even give poor old Mo the same amount of chocolate as the other players.
Undeterred, Johnston worked hard to win the affections of the staff and supporters at Ibrox. Fittingly, his moment of uninhibited acceptance eventually came when he proved to his new club that they were the only club for him, scoring an injury-time winner in  November 1989 against … yup, you guessed it … Celtic.

2. Favre steps across the border to join the Vikes
Some players are so intrinsically associated with one specific team that the possibility of them ever leaving for a rival is too unlikely to even countenance. Particularly if that player has just announced their retirement from the sport.
Favre's multiple comebacks are, frankly, far too tiresome to be dealt with at length. With the benefit of hindsight, of course, we now know that when the all-time great says that he's retiring, he probably doesn't mean it.
Lesser stars than Favre have had moments of indecision and backed down from decisions they feel they should never have made in the first place. That much is forgivable.
What Green Bay Packers' fans find slightly harder to stomach is that the man who they worshipped and idolised for 15 years, the man whose arm had propelled them to the holy grail of the Superbowl for the first time since the days of the legendary Vince Lombardi, was now lining out in the purple uniform of the Pack's neighbours and bitter rivals, the Minnesota Vikings.
Sure, he didn't move directly across state lines from one rival to the other, stopping off for brief sojourn with the New York Jets  on the way. There is, however, something rather fishy about the whole affair.
Viking's boss Brad Childress made no secret of his desire to drag the star out of retirement to spearhead his side's growing ambition. Though a formal NFL investigation cleared the Vikes of any improper conduct, the question marks remain.
A team can't force any man – let alone one who has "retired" – to sign or to play against his will. When you cut to the chase, Favre wanted to play for the Vikings, whatever his reasons may be. It is that desire, rather than the convoluted circus which accompanied the move, which was particularly galling for Packers' fans.
Why, Brett, why?

3. Cork cut Séan Óg loose
How do you tell an inter-county great that you no longer require his services?
It is hard to imagine that the day might ever come when Kilkenny selectors will turn to Henry Shefflin or Tipperary bosses to Lar Corbett and gently inform one of their county's star performers that they won't actually be needed for the forthcoming campaign.
Sporting greats are never dropped. They retire gracefully when the time is right.
Unless of course, you're Séan Óg Ó hAilpín, in which case you are summoned to a meeting with the boss and told that you've played your last game for Cork whether you like it or not.
Five times a Munster champion and three times an All-Ireland winner, Ó hAilpín was at the heart of Cork's hurling success in the opening years of the 21st century, picking up three All-Star awards of his own along the way.
Since his debut for Cork's minor hurlers back in 1994, he had been given everything to the rebel cause. Rather than bringing his career to a premature close, the 2001 car crash in which he severed his kneecap only inspired him to come back bigger and stronger.
Yes, Ó hAilpín wasn't getting younger. Yes, Dennis Walsh had to have both eyes on the future rather than casting one backwards for old time's sake. There must have been a happy medium if Ó hAilpín felt that he still had something left to give.
An unceremonious dumping is no way to end a loyal servant"s career.

4. Boozer leaves Cavs high and dry
Rather than run the risk of our readership thinking that we're obsessed with LeBron / King James / LBJ / that traitor who plays for Miami (delete as applicable), we've decided to leave the big man off this particular list. Not that we don't think he's worthy of his place on it. He is.
What most people forget, however, is that LeBron wasn't the first person to stab the Cleveland Cavaliers and their fans in the back. That precedent had been set six years earlier when Carlos Boozer turned his back on The Forest City to head for Utah.
Born in Germany and raised in Alaska, Boozer's betrayal may not have cut as deeply as the treachery of Akron's favourite son. Be that as it may, it was every bit as brutal.
As the 2003/2004 season wound down, the Cavs released their man from the remainder of his contract under the understanding that he would put pen to paper on a new, six-year deal shortly thereafter. It was, it seemed, a gentlemen's agreement which was to the benefit of both parties.
The problem with gentlemen's agreements is that they require both parties act in a gentlemanly fashion if they are to work. Shortly after being released, Boozer's head was turned by a mammoth offer from the Utah Jazz and off he went, denying that he had come to any arrangement with the Cleveland management and blaming the media for misinterpreting the behind-the-scenes negotiation.
Though the Cavs didn't like losing the star, they were confident that their hometown hero, King James of Akron, would never leave them reeling in the way that Boozer had done.

5. One Law for United, one Law for everyone else
Considering the fact that Dennis Law sported the blue of Manchester City for a full season before he ever pulled on the red of Manchester United, it's strange to see his move to City in 1973 as a betrayal rather than a return home after a long leave of absence.
Of course, that wasn't the case. Though Law was key during his time at Maine Road, he was only there for a single season, a blink of the eye when you compare it to the eleven years he spent on the other side of town. His 21 goal haul for City in 1960/61 pales into insignificance when measured alongside the 171 which he racked up while at Old Trafford.
When Law, a European Footballer of the Year and a European Cup winner, crossed the divide once again, there were no hard feelings from the red side of Manchester. New boss Tommy Docherty had released the 33-year-old on a free transfer in the summer of 1973 and the Scottish forward moved back to City to see out his career.
Law's betrayal, if it can even be called that, came on the final day of the 1973/74 season when his backheel condemned United to a 1-0 defeat at Old Trafford. As his cheeky flick rippled the net, there was no celebration from the Scot, not even a smile. Head bowed, he trudged back to the centre circle, certain that he had condemned his former club to relegation.
He was substituted minutes later having played the last action of his illustrious career.
United were ultimately relegated to the Second Division but, despite Law's remorse, it hadn't been his fault. A 0-0 draw wouldn't have been enough to save United from their fate in any case.

6. Colts bolt under the cover of darkness
When a fan favourite walks away from a team, supporters can usually console themselves with the belief that no single player is bigger than the club.
But what do you do when your entire club walks away?
On the morning of 29 March 1983, the good people of Baltimore awoke to find that the city's NFL franchise team, the Baltimore Colts, were gone. As Colts fans slept, a fleet of moving vans arrived under the cover of darkness, packed up the team's equipment and belongings , and drove across the state border to the Colts' new home in Indianapolis.
Gone. Just like that.
The surreptitious relocation by moonlight was merely the endgame in a long-running struggle between Colts' owner Robert Irsay and City of Baltimore officials. Frustrated by the city's intransigence in talks to build a new stadium for the side, Irsay had started to make very public noises about uprooting his franchise and taking them to a city where their presence would be appreciated by the local political elite.
There were no shortage of takers when Irsay went shopping for a new home, with Phoenix and Indianapolis leading the way with the most attractive proposals. When Irsay's fellow NFL owners approved his right to relocate the Colts, the increasingly desperate Baltimore officials knew that they had to act quickly and decisively.
They did just that, passing a law which declared that the city could legally seize ownership of the team from Irsay. By the time they showed up at Colts' Maryland training complex to do just that, however, they were too late. The moving trucks had been and gone. The Colts were in Indianapolis.
In a rather coincidental twist of fate, Baltimore's NFL fans would welcome a brand-new team to their city 13 years later under rather similar circumstances when Cleveland Browns' owner Art Modell upped sticks with his players and established a new team in the city.
That story of betrayal, however, will have to wait for another day.

7. Terry affair a Bridge too far
Outside of Stamford Bridge and Chelsea fans, John Terry really doesn't have a lot of friends. There's no real need to reiterate the reasons here. After all, when you're the least likeable member of a team that contains Ashley Cole, words tend to lose all meaning.
Despite what you might read in the papers, John Terry does have some friends. Personally, I'm not 100% sure who they are, but I've no doubt that they exist.
Wayne Bridge was one of those friends.
By all accounts, the two were best buddies until all of those pesky rumours started flying in the spring of 2010. Leaving aside the mixture of truth, half-truth and absolute fiction that kept the British tabloids in business during the month of February, all we know is this. Whatever actually transpired between the former Chelsea and England duo and Bridge's partner, lingerie model Vanessa Perroncel, it was sufficient for Bridge to retire from English football.
Sadly for all involved, the whole sordid affair was inevitably dragged out in public. Terry was reviled while Bridge was the recipient of third-hand sympathy from millions of people he has never met nor has any desire to ever meet. The footballing world held its breath and then collectively offered a wry smile as the Manchester City defender dismissively shrugged off Terry's peace offering when the two sides met at Stamford Bridge.
Though the truth may eventually set Terry free, it is unlikely to ever be known. Until that moment comes, the court of public opinion appears to have found him guilty.