'RING OF FIRE - Liverpool into the 21st century: The Players' Stories' explores a decade of huge change both for the Reds and English football at large.
Following on from his previous two books, which explored the Anfield club in the 1980s and 1990s respectively, Simon Hughes' latest offering examines the club's belated modernisation in the 2000s, the impact of foreign managers such as Gerard Houllier and Rafa Benitez, the often tricky task of blending local talent with expensive foreign imports and the power struggles that frequently occurred at board level, which threatened to severely undermine the club's status as one of the top teams in English football.
'Ring of Fire' takes a similar format to its predecessors, 'Red Machine' and 'Men in White Suits'. Hughes provides an insight into the club from those who were closest to it during this era, interviewing key figures, such as Jamie Carragher, as well as less heralded but equally insightful individuals like Albert Riera.
The42 recently caught up with Hughes to chat about his work on the book.
What were the challenges of this book compared with your previous ones on Liverpool in the '80s (Red Machine) and '90s (Men in White Suits)?
It was more of a challenging book to write for those exact reasons. It involved a lot more travelling because players in the 2000s came from all different places right across Europe. It was the first decade where Liverpool started signing South American players. I would have liked to have got one of those players.
For example, I was pretty close to getting Javier Mascherano, but for logistical reasons, it was proving quite difficult to nail down. He'd agreed to do the interview, and there's a cost element involved as well. I didn't have a huge budget to go round Europe on nice trips. It was a case of getting the cheapest airlines, staying in the cheapest hotels, spending a minimal amount of money when I got there.
When I got Fernando Torres, although it was a great trip, the reality was I flew to Venice, picked up a car, drove to Slovenia, interviewed Riera, drove all the way back to Bologna, stayed in Bologna for the night, flew to Madrid, met Torres, and within that trip I was hoping that I'd be able to speak to Mascherano.
I think Barcelona were playing Vallecano — a Madrid club. I was trying to find a way of getting Barcelona's press office, who are actually really great, to get him to agree to meet me the day of the game, which was always going to be difficult, because access to players on game day are almost impossible.
This was right at the end of the editorial process, so unfortunately, I couldn't quite get it arranged, so that's just a little insight into the reality of trying to balance finance, availability, logistics, all in one hit really.
It was totally different to the other books — players, when they're still active, they've got more to lose from being transparent with their thoughts and recollections. This was a decade where footballers had changed quite a bit. I started off writing books about Liverpool in the '80s, where there was a huge social scene. Players were a little more open to the media at that time and used to regaling the media with certain tales. A lot of the guys I interviewed from the '80s were doing the after-dinner circuit and they know how to tell a story.
It's slightly different with this decade — less of a social scene, a bit more serious. But I had to think quite carefully with the people who I did interview. Fernando Torres, I did think it was a bit of a coup to get him because he'd never spoken to anybody about it — his departure from Liverpool particularly. I did know a little bit of that story. I didn't know everything that he told me. So I realised to make it better than the other books, there had to be a slightly more news-y element to get people into it a little bit really. So he was a really important one.
I suppose with managers like Houllier, they're always keen to tell you as much as they can, particularly when they've left, they've got a lot more to think about. The best ones need to tell you what is needed to write a good story — I think that proved to be the case with Houllier.
It was more enjoyable in another way, because it was a decade I'd seen a lot more of Liverpool — the decade where I started covering Liverpool. It was a decade where I could look at things with a little more authority I guess. I felt a little bit in (the other) decades where I was intruding on other people's lives and not being able to put my own spin on it to a certain extent. There's so much already written about Liverpool in the '80s, so finding something in that decade that was new was quite a challenge.
Is Gerard Houllier underappreciated by Liverpool fans?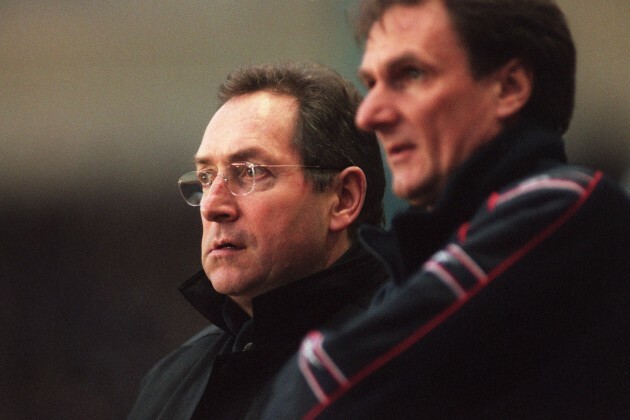 EMPICS Sport EMPICS Sport
He's the most successful manager since 1990. I think he is undervalued but I can understand why people don't look back quite as fondly on Houllier as they do with other managers. He might admit privately that he stayed at Liverpool too long. The last two years, watching Liverpool wasn't the most enjoyable experience for many people and by the time he left, I don't think there was much mourning.
You can look at it two ways. I think a lot of football legacy is determined by when you leave and how you leave. He left at a time where it felt like he needed to leave. It did get forgotten, all the good work that he did. He did catapult Liverpool into the 21st century (and make them) a modern, forward-thinking club. The players became a lot more professional.
I think it's a bit of a myth the way people describe the style Liverpool played under him. People revel in saying Liverpool were a defensive team, which they weren't really, when you look at the number of goals that they scored.
They were just quite pragmatic and not too dissimilar to Rafa Benitez's teams really. There are similarities with the way both coaches knew how to set up a defence. They're both very strong in terms of the organisation of a defence, which is in stark contrast to the last two managers that they had, so there is a value in that.
I think the other thing with Houllier was towards the end, he lost the media battle as well and lost quite a few allies in the media, which meant he didn't get the reportage that he may have had otherwise. By the end, it almost defined his legacy really.
The last season under him just felt inevitable that he was going to leave. He probably stayed one season too many, but that said, if you look at the Liverpool that he left behind compared to the Liverpool that he joined, it was in a far healthier position in terms of the stability of the club, the players they had, so I can understand that argument as well.
Ultimately I can understand why people don't think of him quite as fondly as people like Rafa, although I suppose he left in bad circumstances. But with Rafa, when you win the Champions League in those circumstances in that season, people do think you're touched with genius. When you achieve something like that, it never gets forgotten, no matter what you do afterwards. Houllier never won the Premier League or Champions League — if he had won one of those things, people might think a little bit differently about him.
The Tom Hicks and George Gillett split — how big an impact did it have on the club?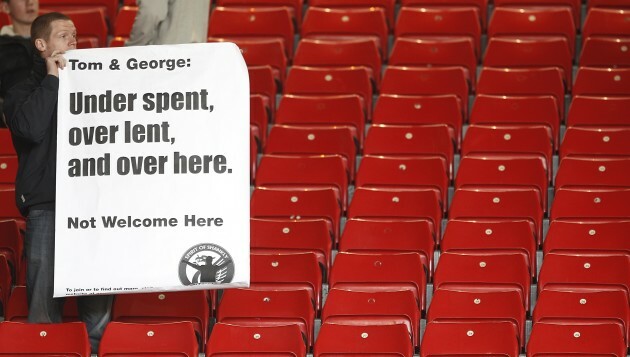 PA Archive / PA Images Liverpool fans protest agains their current owners in the stands. PA Archive / PA Images / PA Images
I think the club still suffers from it now. I don't want to say it's changed the club forever. I think it does boil down to success. Liverpool need to win something seriously to get everybody back onside and get them pulling in the same direction.
The damage that that did, the separation between two people, it just shows how quickly things can unravel at a football club when things go wrong. I think Liverpool has had an identity crisis ever since really. It made the club very vulnerable. The owners that replaced them, FSG (Fenway Sports Group), are good owners.
At the moment, I think everybody thinks of things in terms of the best or absolute worst. The owners are good owners, but they haven't proven themselves capable of delivering absolute sporting success yet.
There are some mitigating excuses. When they came to the club, it wasn't far off administration really. To get over that, it's taken a lot of hard work. I just wonder how long that good will lasts for really.
The idea that they brought Liverpool out of a really dark place and brought them into the light again — how long does that last before people say 'it's about time they start winning things again'. The argument we're having now with FSG is still related to Hicks and Gillett.
If you criticise them, the argument that follows is usually 'look where they are when Hicks and Gillett were in charge and look what happened there'. That was seven or eight years ago and people still talk about it as a significant factor in the way they think about Liverpool in terms of what they should be achieving and where they've been.
There's no doubt in my mind that they will go down as the worst owners in any elite football club's history. To take Liverpool from a Champions League final where they were — it touches on what I said about Houllier.
You look at entry points and exit points. They entered the club months before they were in a Champions League final — one of the elite clubs in Europe. When they left, the club was on the brink of administration, the club was in the Europa League, it was way down the table, heading towards a relegation fight. For that to happen in such a short period of time, it just shows you how damaging their roles were.
Who surprised you most out of all the people you interviewed?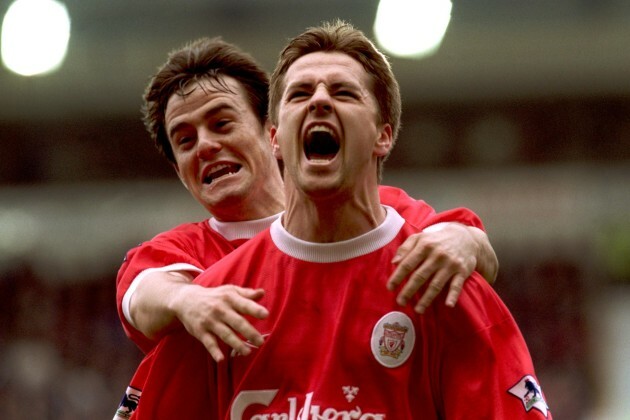 EMPICS Sport EMPICS Sport
A lot of people picked up on the Michael Owen chapter and said he comes across in a much more human way. He does have a PR problem, largely owing to the fact that he was on his way to becoming a Liverpool great, if not Liverpool's greatest goalscorer ever if he had stayed.
When you sign for Manchester United later on in your career, you're always going to have trust issues no matter what. His PR people wanted him to be a vanilla-type character who would be liked by everybody, and he ended up being liked by pretty much nobody.
Nobody's all the good things that people say they are, or all the bad things. I think he said a lot of thoughtful things in the interview. It was quite an emotional interview. A lot of people view him by the way he is on TV and some of the things he says on TV, which makes him come across as perhaps not the most thoughtful.
When you're interviewing somebody, it is quite a false environment. Firing questions forward, getting answers back. If you can get an interview where it feels more like a conversation, I think it helps the interviewee to open up a little bit.
That's the value of the print media, I think. Everything's so instant when you're doing a TV interview, as he does week-in-week-out, where it's question-answer-question-answer. There's not much time for considered thought on the way things are. I'm not saying he's totally different to the way people view him, but he's not the sanitised, boring person that people see him as.
He regrets leaving Liverpool, doesn't he?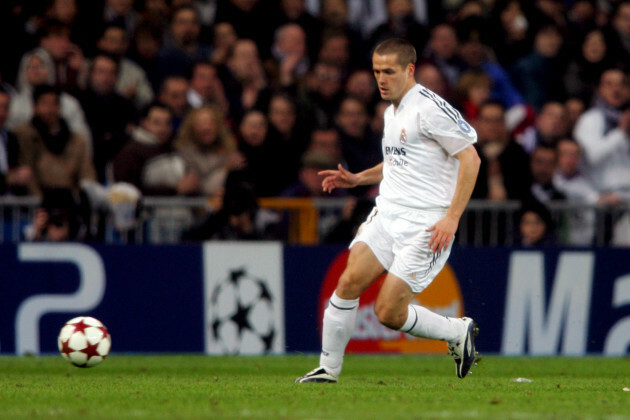 EMPICS Sport EMPICS Sport
I think so. The way he is viewed unravels from the point where he leaves really. I can understand why a player would want to experience playing for Real Madrid particularly at that time when they had some of the greatest players that have played the game and he wanted to test himself at that level.
I also think the decisions he made were reflective of his mindset at the time. If he was honest with himself, he might admit he lived in a bit of a bubble really.
He probably failed to realise that, although you might have a plan as Michael Owen to leave Liverpool, go to Real Madrid, see what it was like and then come back the next season, when you take yourself out of that position, there are other things to think about.
It's not just a case of a footballer getting what he wants all the time. There are certain decisions that have to be made. He loses a lot of control by the decision to leave Liverpool. That maybe reflects the way people view him as well.
People think of him being very obsessed and career-driven. Maybe if he could take himself out of the bubble that he lived in, he may have thought: 'Well actually, it might not happen. I might not be able to go back to Liverpool. Things change in a year. I could get injured and the club won't want me.' That changed everything, so I think there is a regret there.
It's quite sad when you see someone who scored that number of goals for Liverpool and won important trophies single-handedly if we're being honest, particularly the FA Cup final against Arsenal. But ultimately, it's the decisions that he's made. He has to live and die by them.
Neil Mellor — could he have thrived in an era where there wasn't so much competition from foreign players, or was he simply not good enough?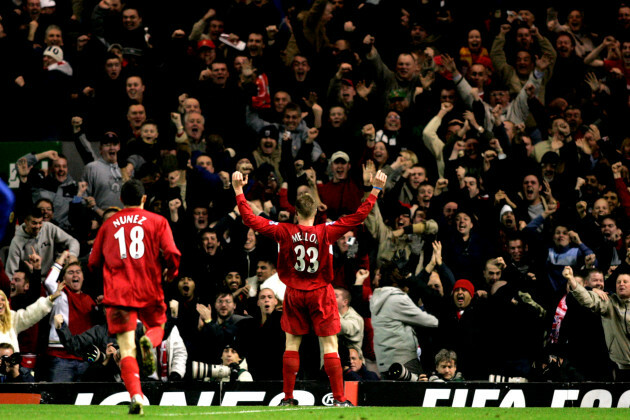 PA Archive / PA Images PA Archive / PA Images / PA Images
You always look at players and what they do after they leave Liverpool. If Neil Mellor had gone elsewhere, played for a Championship club and scored 25 goals, come back into the Premier League and did something similar there, you could say well, the club was wrong.
On the flipside, momentum at key times, you can't quantify how important that is. There are certain players who might not be thought of as elite-level players, but if they get their chance, goalscorers are judged on the number of goals that they scored, and he scored a reasonable number of important goals for Liverpool in a relatively short space of time.
He said to me that he could play on the biggest stage. I wasn't aware of the extent of the injuries that he had. He was playing through the pain barrier to give himself a chance of getting opportunities.
Exclusive Six
Nations Analysis
Get Murray Kinsella's exclusive analysis of Ireland's Six Nations campaign this spring
Become a Member
When you have injuries like he has with his knees, it's so debilitating that it eventually catches up with you. Perhaps he ended up at a level where his body would take him — that's probably the fairest way of describing it.
Jamie Carragher — what made him different to the other homegrown players who didn't make it? He wasn't as naturally talented as someone like Steven Gerrard. Was it largely desire that got him so far?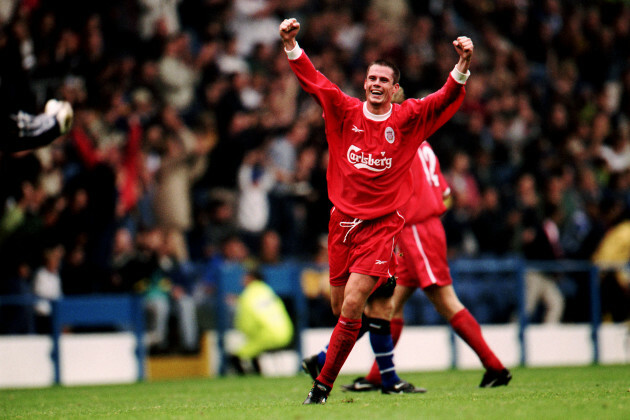 EMPICS Sport EMPICS Sport
You question where that desire comes from, don't you? The thing with Carragher, more than anyone I've met, it was his love and obsession for football that took him the furthest. He is the most passionate person I've ever met about football. He knows absolutely everything about the game. I don't think it's unfair to call him a statto in the sense that he knows every detail about every person.
That raw detail is a basis for anyone. That then translates onto the pitch. In training sessions, the players that were trying to replace him couldn't match his determination, which meant that the managers could never consider dropping him.
You see him on the TV now and he takes that so seriously. It's a continuation of his career. It's not like he turns up in Sky studios winging it. He can actually back up his opinions with convincing arguments. He plans what he's going to talk about before going onscreen. I think that is the basis that really catapulted him to the heights that he's in. But I think he was a far better player than people made him out to be.
I couldn't say he's unfortunate, because I think he's achieved everything that he probably would want to in the game. He was probably unfortunate because he was coming to it at a time where there were a lot more foreign players coming to the Premier League, who were considered slightly better technically. It was becoming unfashionable to have a bit more of a fighter in the team.
But ultimately, he had qualities that you can't judge by a statistic. You can't judge somebody's heart or their ability to see and read the game. His general understanding of the game and how it should be played, what needed to be done to win the game, it far exceeded anybody else — I'd probably include Steven Gerrard as well.
Carragher also played a big role in convincing Gerrard to stay at the club, didn't he?
PA Archive / PA Images PA Archive / PA Images / PA Images
I did mull over whether to do an interview with Steven, but he'd not long before brought out his second autobiography, so I kind of thought is there a real point to this. The whole thought of a book is to bring slightly new information to light. That was where Torres came in and some of the more obscure players that I included.
A lot of people view Steven Gerrard as an indestructible human being. He was like superman, nothing could stop him. But I think every player has his own insecurities and to some extent, it's the insecurities that drive a player on to the heights they reach. If Gerrard was complacent and thought he'd be playing every week, his performances wouldn't be anywhere near as good I would think.
He did have doubts about himself, but having doubt as a footballer is a healthy thing.
Steven and Jamie, when they travel to away games, they'd room together. I wouldn't like to be in a room with Carra if you were thinking of leaving Liverpool, because I think he'd just be on at you all the time telling you not to do it. If you leave Liverpool, you're not just leaving Liverpool, you're leaving your mates like Carragher.
He would have looked at what had happened to Michael Owen as well, knowing that quite quickly, his reputation unravelled. No matter what he'd done for Liverpool, it counts for nothing if you end up signing for a rival club. Ultimately, it would have been Steven's decision really. He's single-minded enough to make that decision. At the time, I think he was quite confused about what was going on at Liverpool.
People will say that he never won the Premier League, but he won everything else, has the respect of a whole city and I think that's far more important, particularly when you look at Fernando Torres as well.
I know people feel better about him now, but I think nobody will ever have that love for him that they had when he was here.
And to continue on the subject of Torres, does he have a good relationship with the Liverpool fans, or at least a better one than Michael Owen? One of the themes that comes through in the book is how much certain players really do seem to care what their former clubs' fans think of them.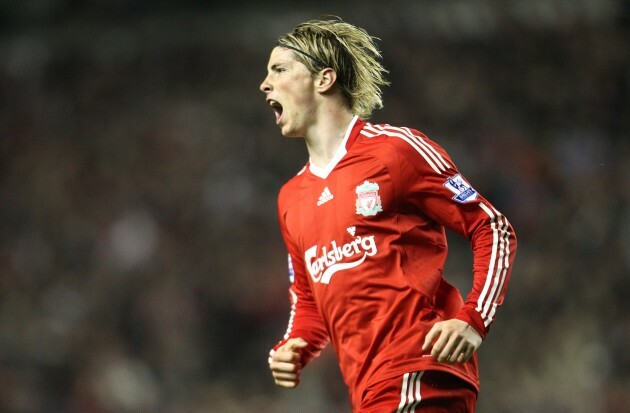 EMPICS Sport EMPICS Sport
It certain cases, attacking players tend to need a bit more of an arm round the shoulder and a bit of reassurance that they're doing well, whereas defensive players don't need that quite as much at times. But I suppose Jamie Carragher revealed that sometimes the criticism did get to him.
But if you contrast it to Michael Owen, the big difference is that it's Man United. No matter what people say, to every Liverpool fan I would imagine, Man United are the biggest rivals, not Chelsea. So being associated with both clubs is just forever going to be on his CV, there's no way of getting out of it.
With Fernando, had he gone to Chelsea and achieved what he'd achieved at Liverpool, maybe people wouldn't be so willing to listen to him now. His Chelsea experience was a bad one, which he admits in the book. He didn't feel loved in the way he did feel loved at Liverpool, and I think that affected the way he performed. I think he needed to feel loved to get that extra performance out of him.
He was determined not to use the word 'regret,' but if he had the chance to go back and make other decisions, he would probably not have chosen to do what he'd done, and certainly would not go the club he went to.
He was in a difficult position, because the only other club that could probably afford him was Real Madrid, who made countless offers for him over the years when he was a younger player, but he'd made his decision never to go there. Barcelona at the time didn't need him, Man United, he said he couldn't go there, so he viewed Chelsea as the least worst option.
He was swayed at the time by how well the Spanish national team was doing. He was going away on international duty listening to all the great things that were going on with other players who were playing for Barcelona and Real Madrid. Meanwhile, Liverpool were in mid-table in the Premier League.
The same goes for Pepe Reina. I know he stuck around a bit longer, but it was noticeable that his performances dropped in that period. I'm not making excuses, he made his own decision, but I think from a journalistic point of view, you still have to account for what his feelings were at the time. It's up to people to decide whether they can relate to that and accept why he went down the path that he did.
Ring of Fire: Liverpool into the 21st century: The Players' Stories is published by Transworld. The paperback edition of the book will be available from 20 April. More details here.