GAA TV PUNDITS have been warned about the language they use in assessing the performances teams in the championship.
The GAA President Aogán Ó Fearghail has highlighted recent examples that have caused him concern.
Last week Ó Fearghail called for pundits to be objective and he expanded on those comments yesterday in Croke Park, specifically referring to examples of The Sunday Game coverage on RTÉ on 24 May and the analysis by ex-Roscommon player Shane Curran.
1. Cavan-Monaghan analysis
"I was at the game, I thought there was a great game of football on the field. I thought the supporters of Cavan and Monaghan, whom I was in the middle of, had a tremendous and exciting day.
"But I watched then the coverage that evening when I went home and I was amazed at how negative it was. Three panelists saw what was probably the best forward in the country at the moment, Conor McManus.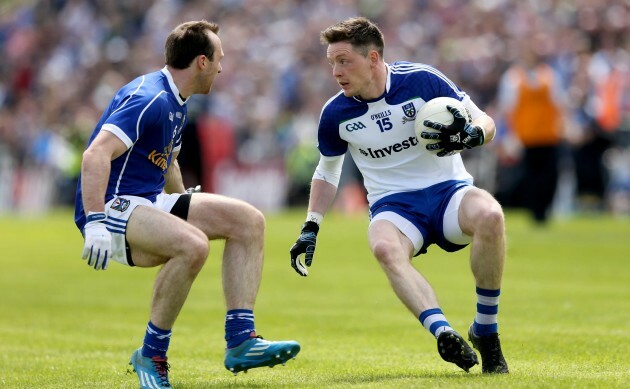 Ryan Byrne / INPHO Monaghan's Conor McManus in action against Cavan's Fergal Flanagan Ryan Byrne / INPHO / INPHO
"We ((had) loads of hexagons and triangles and honours maths type diagrams which all it proved to me was the man did honours maths.
"I saw very little real, real analysis of what was a fantastic game of football. I can accept, and I would absolutely accept criticism, but there was no balance."
2. Criticism of London
"One aspect of that evening annoyed me because London were attacked in a disgraceful way as having no right to even be in it and nobody said anything. I think that's very disrespectful to London.
"London having every bit as much right to be in the Connacht championship as Cavan have to be in an Ulster championship. What they do for our young emigrants is incredible and the sense of coming together every year in Ruislip, the excitement it generates.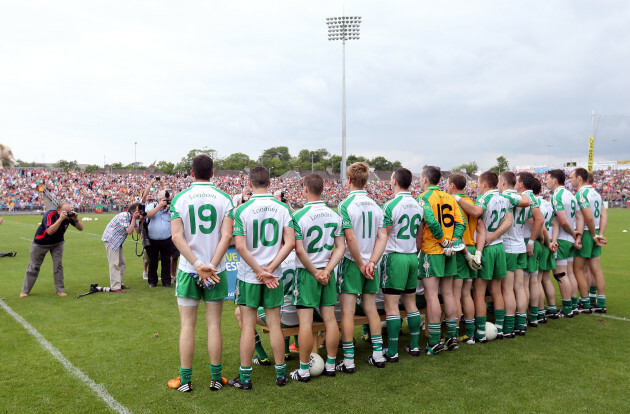 Cathal Noonan / INPHO The London footballers before the 2013 Connacht final. Cathal Noonan / INPHO / INPHO
"Don't forget they got to the Connacht final a couple of years ago. So to discredit them and to rubbish people in that type of a way without a balance. I find that unfortunate."
3. General GAA coverage
"I think when you're disrespectful to people as individuals, you go over the edge. I'm not saying RTÉ, I think anywhere that it happens.
"I dealt with it all my life as a teacher in the school playground, that when people are (being) disrespectful to each other, it's nasty. It's wrong.
"But to be nasty and to be abusive and to use language to associate certain counties with the Taliban. That's dangerous.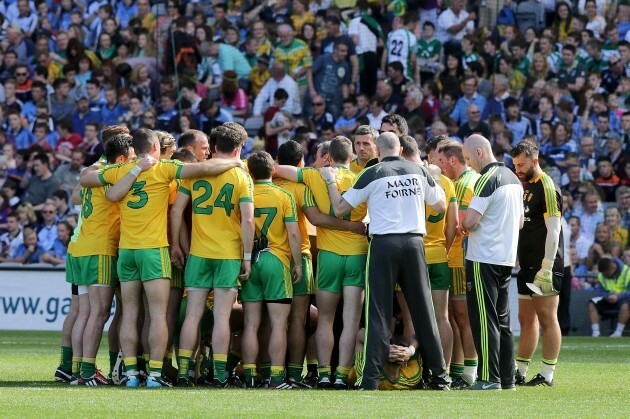 "The most dangerous force in the world today are the Taliban. To be associating anyone in Gaelic football with that type of mentality, that's a type of mentality that builds and it becomes easy to say anything after that.
"Sometimes you can be overly sensitive, I think we shouldn't be that but I think if there's a lack of balance, that is hurtful."
What do you think of the GAA President's remarks? Do pundits need to show more restrain?