1. One of Roy Keane's most admirable qualities is that he will not have spent all morning Googling and hashtag-searching his own name on Twitter to gauge the level of hostility he has provoked among certainManchester United fans for "crimes" seemingly ranging from treason to apostasy. He simply couldn't care.
Let's start as we mean to go on. There's been plenty written about Roy Maurice Keane this week — this piece by Rob Bagchi on the Guardian about those United fans who feel betrayed by his comments post-Real Madrid is one of the more interesting.
2. "Keane's performance for ITV last night invites parallels with Seville 1992. His broadcasting career is at a roughly similar point: nascent, burgeoning, dotted with moments of real promise but awaiting a truly definitive performance. In just a few short minutes at Old Trafford, Keane provided it."
The Telegraph's Jonathan Liew, meanwhile, reckons the Corkman came of age on ITV the other night.
3. "As Rooseveltian visionary, though, Goodell has struggled. Privately he is personable, down-to-earth, a good listener and a brilliant negotiator. But he also has a short fuse and can be hypersensitive to criticism of the league. He sometimes barks when asked to bend his principles, the ones he learned from his late father, a U.S. senator. He gets enraged when someone, even an owner, tarnishes the integrity of the game or challenges his judgment. Many players and union leaders talk about his failure of accountability. 'Right now the league office and commissioner Goodell have little to no credibility with players,' Saints quarterback Drew Brees said in December. Sixty-one percent of active players said they disapprove of the overall job Goodell is doing, according to a January USA Today poll of 300 players."
This is one of those pieces that American magazines do best; a long read by Don Van Natta Jr in ESPN The Magazine about NFL commissioner Roger Goodell and his reign at the top.
4. "When McIlroy quit the Honda Classic in Florida last week his first instinct was a Lyle-esque honesty. That was the beginning of his problems. Golf doesn't like the truth in these circumstances. The establishment would sooner hear fibs. If McIlroy came in afterwards and said that his wrist was sore or his shoulder was hurt or his back was giving him gyp then he'd have stood a better chance of quelling the controversy than admitting the reality, which was that his game was wretched, his head was scrambled and that he'd just had enough for one day.
It was only later that he twigged how these things work in golf."
Tom English in the Scotsman reckons golf can be 'po-faced and two-faced' at times.
5. "But Percy's charisma, and his theatrical appeal was absolutely perfect for the character of Paul Bearer.  Though it was odd to see a seven-foot undead monster being led to the ring by a bizarre little man with a wild-eyed, ghost-white face and pitch-black hair, the combo just seemed to work together. It was a brilliant pairing for WWE and in an age when many pro wrestling managers wore three-piece suits and ran stables of full of talent, Paul Bearer needed only his black funeral attire.  He also only needed one wrestler to solidify his spot as one ofWWE's all-time best managers."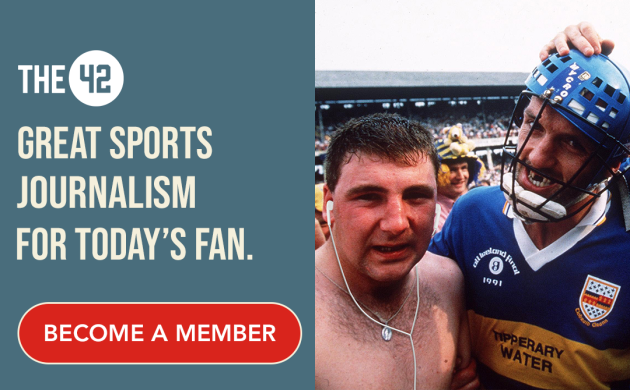 Another piece of our childhood slipped away this week when the Paul Bearer died; but more importantly — as Bleacher Report explain — William Moody passed away.
6. "Yes: here comes everyone. And everyone, these days, is a football journalist. Open the curtains and look outside. That man isn't a bus driver. He's a football journalist driving a bus. We all are now. In fact, if ongoing conversion rates to the football blogger/tweeter/commenter/online-incontinent community are maintained, current projections suggest five years from now every human being on the planet with fingers and a workable degree of lumpen malevolence will be, on some level, a football journalist."
Writing in The Guardian, Barney Ronay explains the increasingly ubiquitous phenomenon of football journalism.