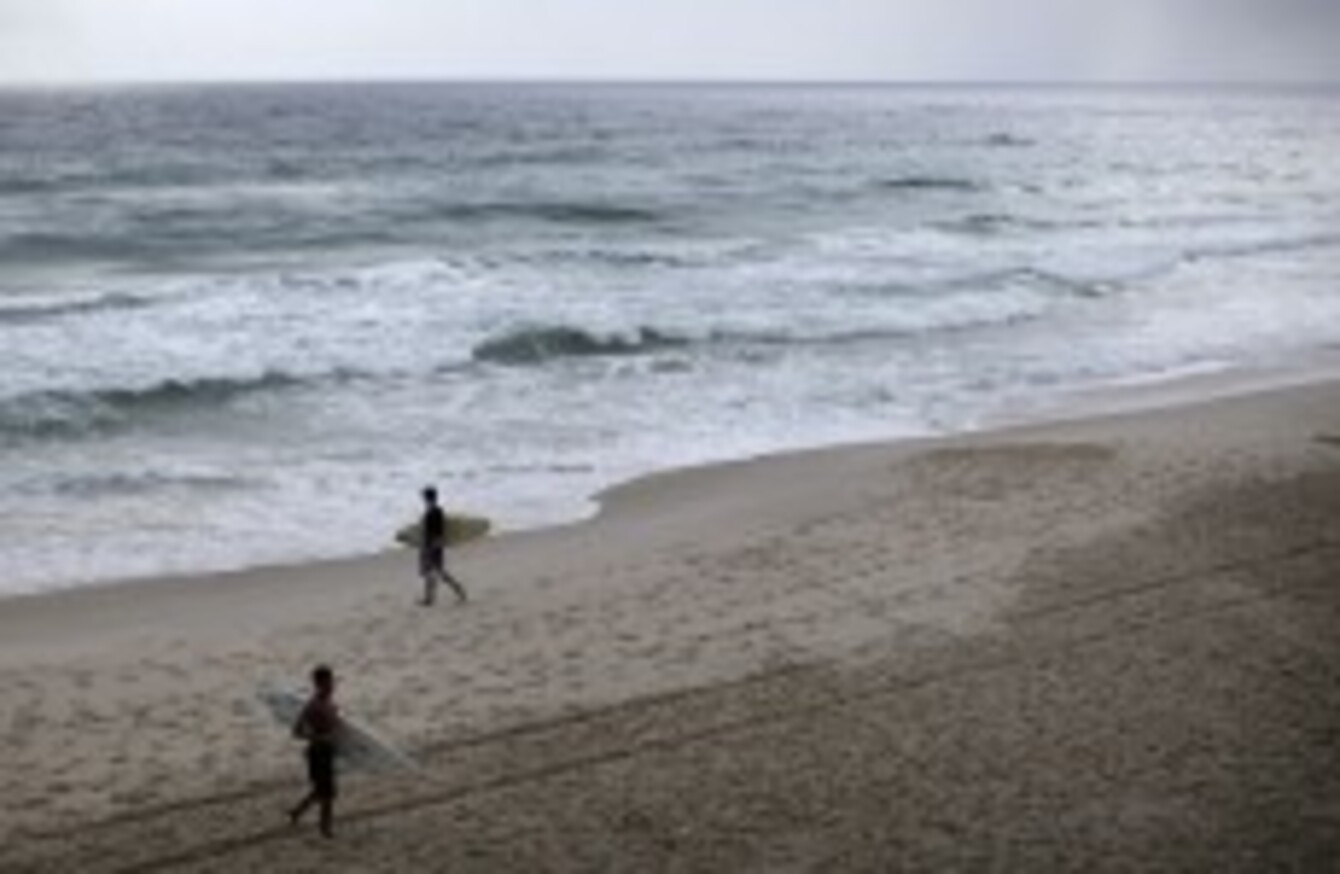 ALAN STOKES FROM my hometown of Newquay, Cornwall walked away with the €3500 bounty at last weekend's Sea Sessions in Bundoran.
He won the Quiksilver Expression Session with a massive air reverse in 3-4ft waves at Tullan Strand.
The Quiksilver Expression Session is the first specialty event that ASP Europe have sanctioned in Ireland and attracted surfers from all over Europe to compete in the "Best Move Wins" format.
Cain Kilcullen from Easkey, picked up the best local performance award and in turn a wildcard into the Relentless Boardmasters in Newquay this August.   Best performance in the runner-up round and €500 went to Nick Hardie from New Zealand.
Hardie performed powerful rail-to-rail turns on BOTH peaks during his 25-minute heat. That's some awesome surfing!
The Expression Session and the Sea Sessions event itself were a massive success for all involved. We can't wait to see how this little festival of surf and culture grows over the next few years.
Good waves everyone…
Weather Overview
I hate to be the bearer of bad news but I'm afraid the weather is coming again. By the early part of next week expect the rains to return as summer false starts once again.
However that does mean we are expecting some pretty meaty swells by next Wednesday. But what about this weekend? Small but building seems to be the order of the day. Light southerly winds mean that north-facing beaches will be offshore and shapely. Get on it.
The north – Offshore and perfect for longboarders. Sunday morning the wind drops back and the waves should glass up.
Co Donegal/Sligo – Decent two-three foot waves will start to arrive by this afternoon. And with the offshore winds the weekend ahead looks good.
Co Clare – Cross-shore at Lahinch so there are better options out there. But if you have to stick to the Clare area get your largest board out to have the most fun.
Dingle Peninsula – The whole weekend looks good for the north of the peninsula. Late Saturday & early Sunday are shaping up particularly nicely.
Cork and the south – Southerly winds may mean offshore for the north of the country but it'll be bang onshore for the Rebels. Small and mushy.
Disclaimer – These weather reports are intended as a general overview of swell running in that area. These are predictions and actual wave size may vary. Do not enter the water alone or without adequate equipment and do not enter surf that is too large for your abilities. We cannot be held responsible for any decisions you make based on this information. For daily weather information follow @dinglesurf on Twitter.com.