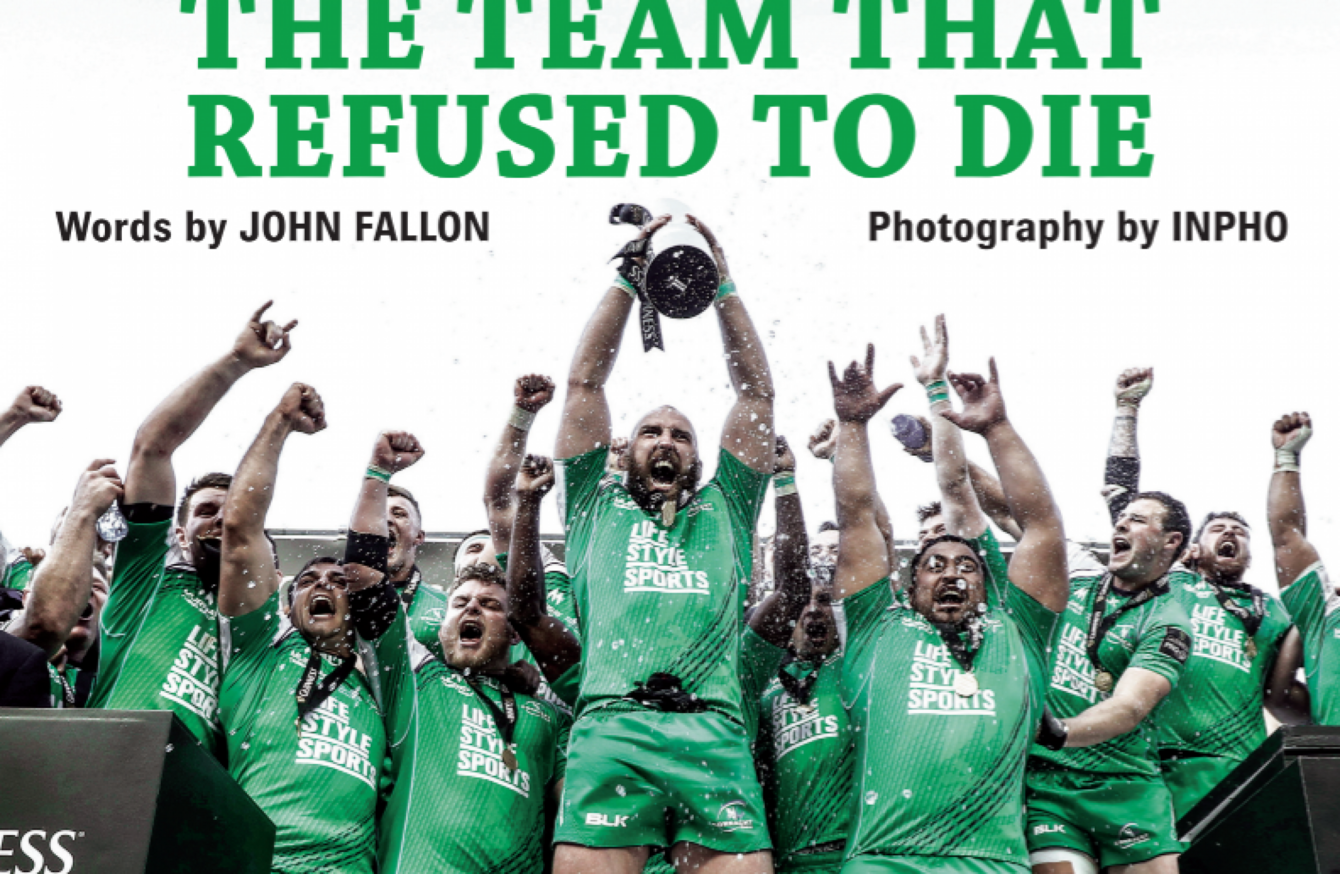 A FASCINATING NEW book is soon to be launched which outlines how Connacht twice came back from the brink of extinction to capture the Pro12 crown in such glorious fashion last May.
The famous march by over 2,000 supporters to the IRFU headquarters helped save Connacht in 2003, but details of how the province's professional team came even closer to extinction just seven years ago are outlined in the new book.
Connacht — The Team That Refused To Die is written by Galway-based journalist John Fallon of Media West (Ireland), who has been covering the fortunes of the team for over 32 years for a variety of print, broadcast and online media.
The hardback book is produced in conjunction with Inpho Sports Photography and contains over 250 wonderful images. The book is available for pre-order at book.inpho.ie and will also be available from bookshops early next month.
Billy Stickland and his team at Inpho Sports Photography chart the progress of the Connacht team from the outset of professionalism to winning their first trophy in their 131-year history when they defeated Leinster in the Pro12 final at Murrayfield in May.
Fallon was uniquely placed when the IRFU proposed to disband Connacht in the winter of 2002-03 as he had taken over as team manager the previous summer and served for a number of years.
"It's a story which really needed to be told and with the superb work of the photographers from Inpho, we were in an unique and privileged position to chart it through the stories and images accumulated over the past three decades and more," he says.
"It is a labour of love rather than a commercially driven project. The print run, accordingly, is limited so we are asking supporters to pre-order to ensure they will be able to get a copy.
"It is a fascinating story how this team has had to overcome so many obstacles to achieve glory and it has been great to witness it," said Fallon.