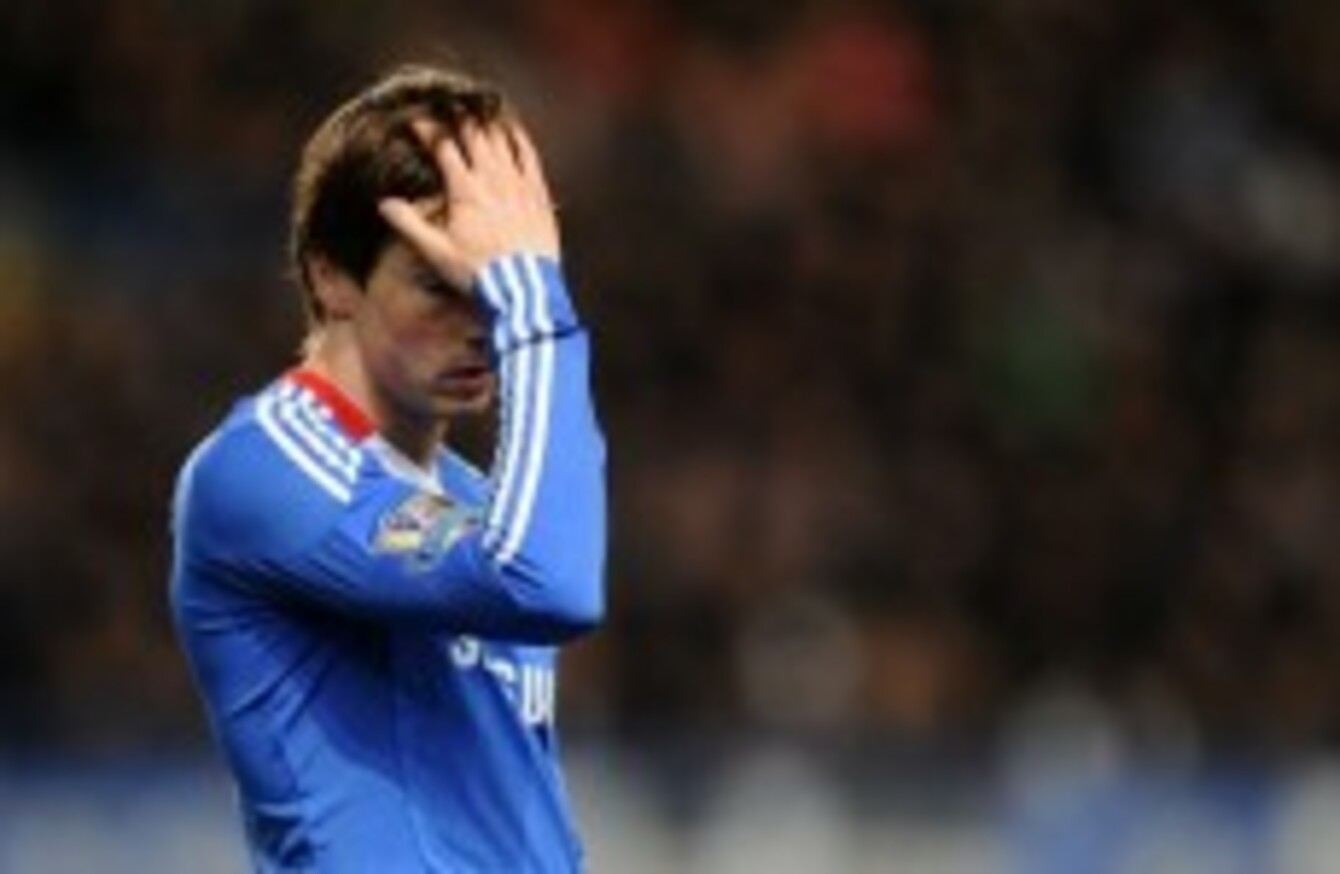 Image: Nigel French/PA Wire/Press Association Images
Image: Nigel French/PA Wire/Press Association Images
1. Old failings back for Arsenal
On a day when Manchester United relinquished their unbeaten record to bottom-of-the-league Wolves, Arsenal somehow surrendered a four-goal lead away to Newcastle. Arsene Wenger's side are the only one from the top five who would throw away a game in the manner they did on Saturday.
It is a simple lack of leadership that has continually cost Arsenal. Nobody spots a bargain like Wenger and nobody extracts a profit quite like him either but he has failed to sign or develop players of character.
The last time Arsenal won a trophy, it was Patrick Vieira who slammed home a penalty to win it. Roberto Mancini still sees value in his experience. Wenger didn't see any on the balance sheet and that policy will continue to cost Arsenal
2. Dalglish beginning to restore Liverpool
In the midst of headlines, supposed acts of betrayal and money, a football game broke out between Chelsea and Liverpool at Stamford Bridge yesterday. Raul Meireles earned the Merseysiders a richly deserved win. Every player in red played well but the victory was orchestrated by Kenny Dalglish on the sideline.
Put simply, he out-coached Carlo Ancelotti. Chelsea faced a red wall any time they approached the visitors' penalty box. But they also had to deal with counter attacking of real intelligence.
With all the talk of Dalglish restoring forgotten values to Liverpool and installing some pride in the players, it seems to have been forgotten that he also knows how to win football matches.
3. Seven of the best for the Old Firm?
The Old Firm derby stuck to the script yesterday. Flying tackles, red cards and a sprinkling of quality. The 2-2 draw earned by Celtic at Ibrox ensures that the two great foes will meet a record seven times this season.
Overkill? Perhaps, it remains the only game that draws any kind of an audience outside of Scotland, but for fans of others familiarity most definitely breeds contempt here.
El Hadji Diouf and Scott Brown had a good niggle at each other yesterday. So when the Celtic captain scored, some good old fashioned gloating was required. How ya like dem apples?
Be part
of the team
Access exclusive podcasts, interviews and analysis with a monthly or annual membership.
Become a Member
4. Breaking: Barcelona are brilliant
The Watercooler makes no apologies for continuing to worship at the alter of the Catalans. An almost mundane 3-0 win over Atletico Madrid saw Pep Guardiola's side set a new La Liga record for most consecutive wins at 16. Yes, that's 16.
Lionel Messi scored another hat-trick – his fourth of the season – to take his tally to 39 in his last 32 games. Sometimes you just need the numbers to do the talking.
Real Madrid won 4-1 at home to Real Sociedad to continue what now seems an impossible pursuit of the champions. Cristiano Ronaldo scored twice to keep his astounding season on track. This ridiculous piece of skill was the football highlight of the weekend.
5. Bayern lose but Dortmund foiled by Neuer
Bayern Munich managed to lose a two-goal lead away to Cologne on Saturday. While not a meltdown of Arsenal proportions, it was still an opportunity lost for Bayern as league leaders Borussia Dortmund only managed a draw at home to Schalke where Manchester United-linked Manuel Neuer was superb.
The German number one has a decision to make this summer. The only certainty, it seems, is that he will leave Schalke. Bayern are rumoured to be in pole position to sign him but he would be the perfect fit for the Premiership. He plays like Petr Cech did before his unfortunate accident.
Should the Glazers release the pennies at Old Trafford, Alex Ferguson will have the perfect replacement for Edwin van der Sar.