1. But the place that hurling really dwells is deep within. Buried there, for a long time. In the quiet. In the quiet of a photo above the television set that you went to and touched when the final whistle blew on Sunday. The hat still hanging in the utility room because you can't bring yourself to move it, but glance at every day. The grave you promise yourself you'll look after better, now that there's a bit of rain and growth again.
Or when you suddenly see your late mother in your young son's eyes. And how your mam loved to go to matches, how it made her feel so alive, so herself.
And your son suddenly says, are you OK, Mam? And you smile at him and give him a hug and do not speak, but remain quiet.
That's hurling.
Right there. In the quiet.
Wiring in the Irish Examiner, Tadhg Coakley captures what hurling means to those who love the sport.
Oisin Keniry / INPHO Oisin Keniry / INPHO / INPHO
2. I'm retired from inter-county football and camogie. It was time. Still, memories from those big days linger.
The 2014 final, beating Dublin by a point, has to be the highlight simply because we shouldn't have won, yet somehow we did. There's a unique thrill after coming from behind to capture an All-Ireland. Cruel for Dublin, but they have recovered.
That was our Cork team. By then we had forgotten how to lose.
2005, my first football All-Ireland in Croke Park was an amazing experience. I'd just turned 18, a child really, moving about the place thinking I was a mature player but I definitely wasn't. I got away with it because of the girls around me.
Most of us were star struck – just by the enormity of the place – but we managed to beat Galway in front of 23,000 people. That was the start of it for Cork. We were back every year besides a blip in 2010, which denied us the six in a row. Not to worry, we recovered to hit that milestone in 2016.
Former inter-county dual star Rena Buckley reflects on her time in the Cork jersey in The Sports Chronicle.
James Crombie / INPHO Rena Buckley. James Crombie / INPHO / INPHO
3. I missed the level of fitness that I had before, and I started missing the intensity of it all, too. Paudie just said to go on the fitness programme with Cork back in June and see how it went, see how I was feeling and we'd take it from there.
It gave me a good challenge. The only way of knowing where you are is when you go back training. They didn't drop me, so I suppose they were happy enough with my progress.
It was a bit strange at first going back, I felt a little out of place. The one thing I'd said to Paudie was that I didn't want to put anybody out, I wasn't going to go back if any of the girls felt that way.
It took me a week or two to feel comfortable, but the girls have been great, they put me at ease. It was nice when they'd come up to you after or send you a text and say 'It's good to have you back'. Once I knew they were happy, I was happy too.
Speaking to Mary Hannigan of the Irish Times, Briege Corkery discuses her journey back to inter-county camogie, and the birth of her son Tadhg.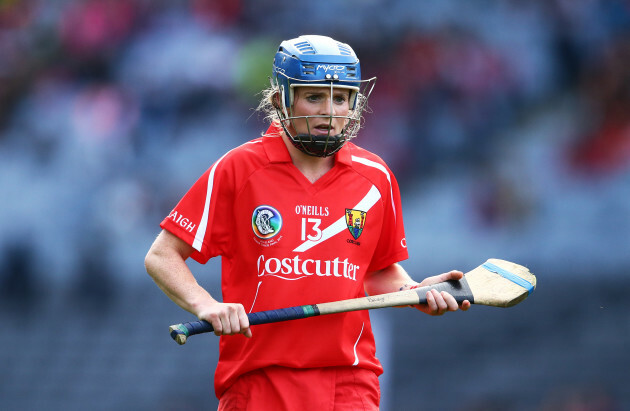 Cathal Noonan / INPHO Briege Corkery. Cathal Noonan / INPHO / INPHO
4. In later years, Ashe led the group Artists and Athletes Against Apartheid, speaking out and participating in several protests. When he found out he had contracted AIDS from a blood transfusion, he spoke out to educate others about the disease.
The question for those who admired Ashe and for the United States Tennis Association, which has greatly benefited from his presence, is how to extend Ashe's legacy in a way that connects with a younger generation — especially a generation of African-Americans with its own set of issues and challenges.
Tennis has not been in the center of social activism, but the sport — largely because of Ashe and Billie Jean King — has had great moments. The 50th anniversary of the Open allows tennis to get to the roots of what the sport has accomplished, how far it has come and why Ashe's legacy is so important.
William C. Rhoden writes in the New York Times about the life and legacy of American tennis legend Arthur Ashe on the 50th anniversary of the Open.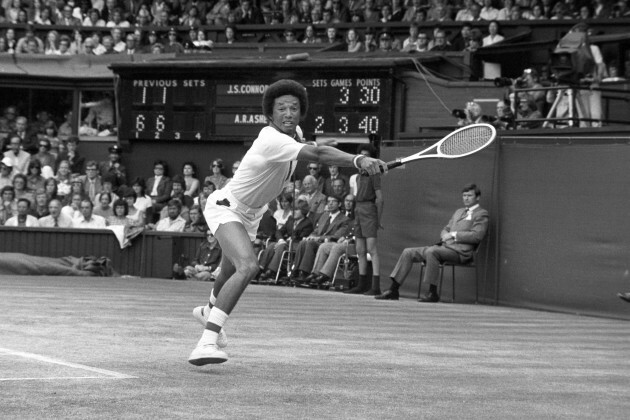 PA Archive / PA Images Arthur Ashe. PA Archive / PA Images / PA Images
5. When Casey was on the pitch, Glynn didn't field one catch on the edge of the square and he didn't break one ball down to a Galway forward.
Just like that, it crippled the Galway attack. Suddenly, you realised that this was the main tactic they had been going with all year long and the one that gave them the edge over everyone. And now it was gone, what did they have left?
That's how important Casey's performance was to Limerick's win on Sunday. Apart from picking Man of the Match on Sunday night, we had to come up with a team of the year as well. Before the game, I chatted to Anthony Daly and we both agreed that Dáithí Burke had full-back sewn up and locked in. It was a no-brainer, move on.
That nearly all changed on Sunday evening due to Casey's performance. Burke kept it but this was such a complete game from Casey that he could easily have dislodged him.
Jackie Tyrrell reflects on Mike Casey's wonderful performance for Limerick against Galway in the All-Ireland final in his Irish Times column.
The42 is on Instagram! Tap the button below on your phone to follow us!