WE'RE NOT SURE how often you may have logged on to Newstalk's website to fill the gaping 21 hours each weekday when Off The Ball was not on the air, but we did it quite a bit.
So we became accustomed to seeing the friendly fist pump of Eoin McDevitt greeting us above the name of the sponsor (like this format from The Right Hook)  as we desperately clawed for more from the best team in radio.
This afternoon, however, after we broke news of the departure of McDevitt, Ciaran Murphy, Simon Hick, Ken Early and Mark Horgan the images had already been removed.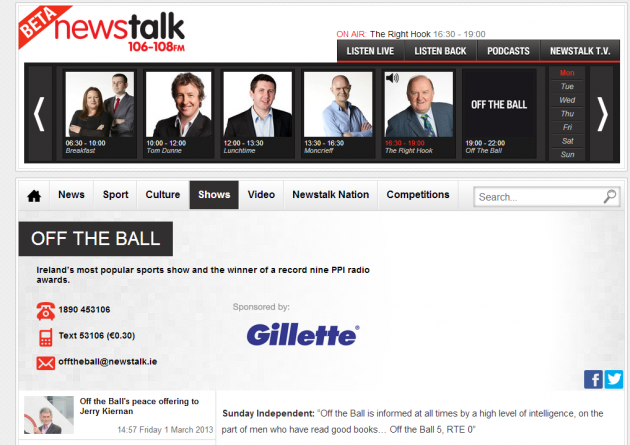 McDevitt was also chopped from the cover photo of the 'Shows' tab. Instead, just a simple black and white panel bearing the shows name.
Newstalk's sports editor Ger Gilroy, left of the Off The Ball logo below, will host the show tonight.