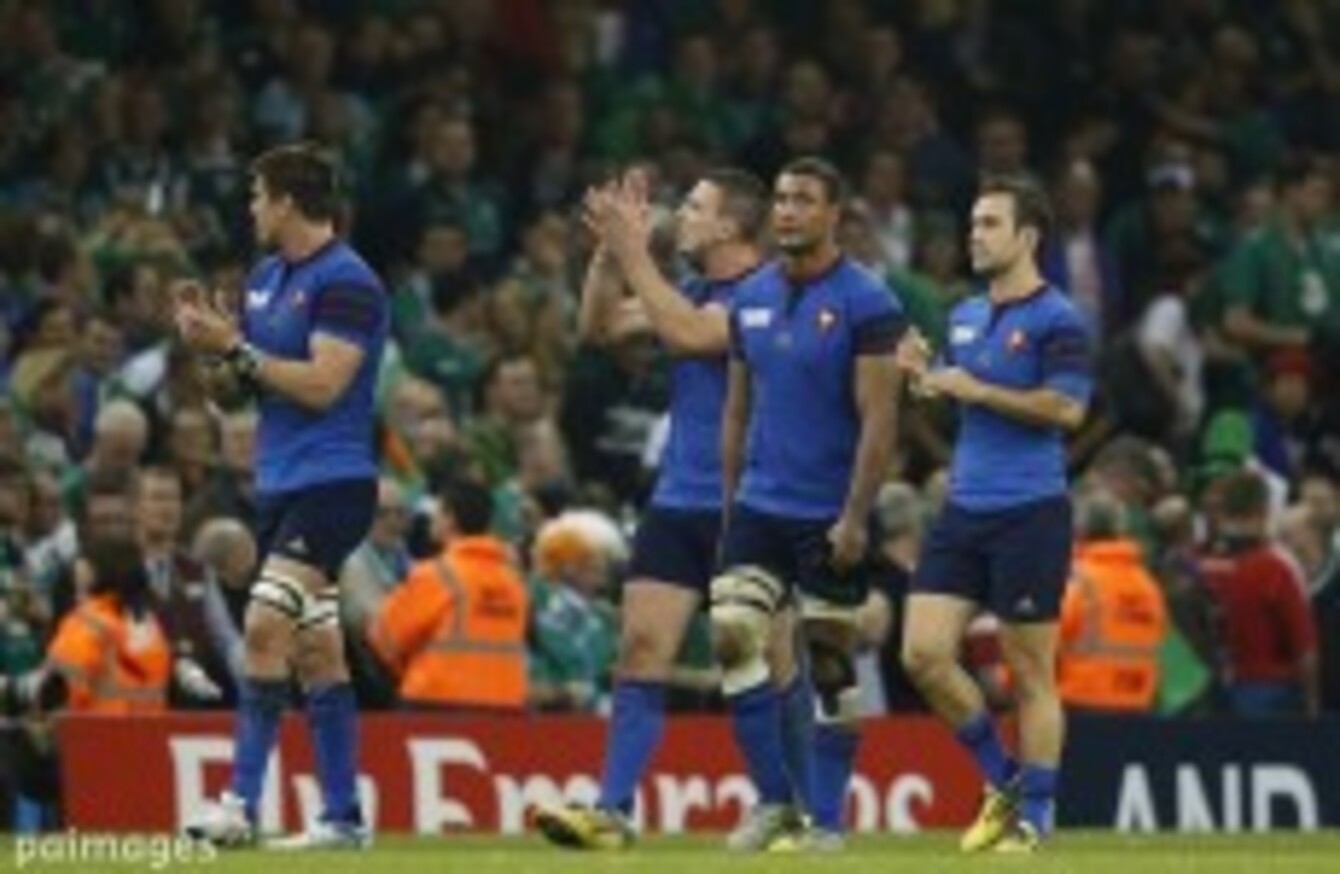 Dusautoir (second right) insists they are ready to face the All Blacks.
Image: Alastair Grant
Dusautoir (second right) insists they are ready to face the All Blacks.
Image: Alastair Grant
FRANCE CAPTAIN THIERRY Dusautoir has rubbished reports there had been a split between coach Philippe Saint-Andre and his players just days before the World Cup quarter-final against defending champions New Zealand.
"Since the start of the World Cup, the players and staff have been together and they will work together until the end of the World Cup," Dusautoir insisted.
The 33-year-old skipper said he had "total confidence" in Saint-Andre, a former France captain who will step down after the World Cup.
French newspaper Le Nouvel Observateur published an article Thursday citing a "source close to the players" who said there had been a players' uprising against Saint-Andre.
"I don't know where that's come from, but you need to ask the person who wrote the article to tell us more," said Dusautoir.
The journalist who wrote the article is not among the large travelling French press pack covering Les Bleus, penning the opinion piece from Paris.
We've been preparing for this game against New Zealand with all the boys and coaches and manager," Dusautoir said.
"It's a team that is ready to play against New Zealand. I don't really understand what people are talking about.
"It's not really my problem, I'm just focused on what we're doing."
Asked whether he had confidence in Saint-Andre, Dusautoir added: "Yes, totally. We are a team and we will continue our work as a team.
"The spirit is the same since the start, there's the same appetite."
Dusautoir said that "everyone's focused on playing this weekend, to win this quarter-final and to be there next week".
"What interests me most is getting through this round."
There was a feeling of deja vu with the allegations of Thursday's article.
Saint-Andre's predecessor Marc Lievremont was also put through the cleaners at the 2011 World Cup, notably calling a bunch of curfew-breaking players "brats".
Lievremont — who also had Dusautoir as his skipper — never sought an easy refuge in his dealing with the players, offering public criticism of them for their on-field failings.
The former France flanker was equally outspoken in his condemnation of certain squad members for their off-field partying after a nail-biting 9-8 victory over Wales in the semi-final.
Players admitted that after the upset 19-14 pool loss to Tonga, they had taken tactics into their own hands.
They succeeded in turning around that shocking result against Tongan to advance to the final where they eventually lost 8-7 to the All Blacks.