FRANCE CAPTAIN THIERRY Dusautoir has retired from international rugby after a career which saw him play 80 times and skipper his country on 56 occasions.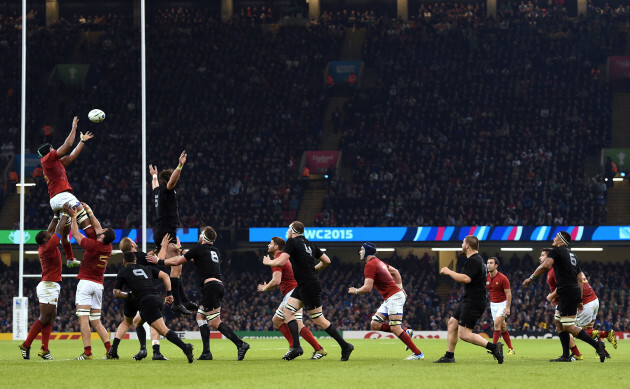 PA Wire / PA Images Dusautoir's last stand was one to forget as France were thrashed by New Zealand in the RWC 1/4 finals. PA Wire / PA Images / PA Images
The 34-year-old Toulouse forward told L'Equipe he had discussed his future with new coach Guy Noves after not wanting to make a hasty decision in the aftermath of France's 62-13 mauling by the All Blacks in the World Cup quarter-finals.
"I saw him (Noves) this morning and we came to the same conclusions," said the captain.
That is why I am convinced that my decision is dictated by reason. If I had tried to continue, by forcing it, I would have looked very vain.
"This is the wisest decision," he added in an interview to be published Saturday.
"My personality has always been to give my maximum to the French team and to my club before thinking about myself. Although I am proud and ambitious, I think I am also someone who is honest."
Dusautoir made his international debut against Romania in 2006 before making a name for himself the following year when France stunned New Zealand 20-18 in the World Cup quarter-finals.
Ruddy Darter / YouTube
He scored a try in that famous win.
Dusautoir also scored a try and was named man of the match in the 2011 World Cup final when New Zealand avenged their defeat of four years earlier with an 8-7 win in the final.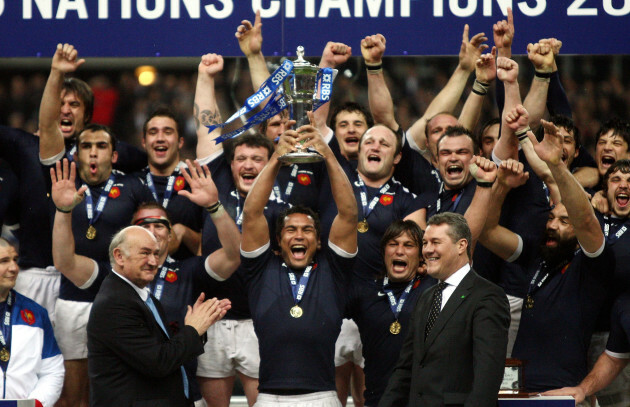 PA Archive / Press Association Images Happy days, Dusautoir lifts the Six Nations title in 2010. PA Archive / Press Association Images / Press Association Images
The Ivory Coast-born flanker has been at Toulouse since 2006 playing for nine seasons under Noves. They won three Top 14 titles together in 2008, 2011 and 2012 as well as the 2010 European Cup.