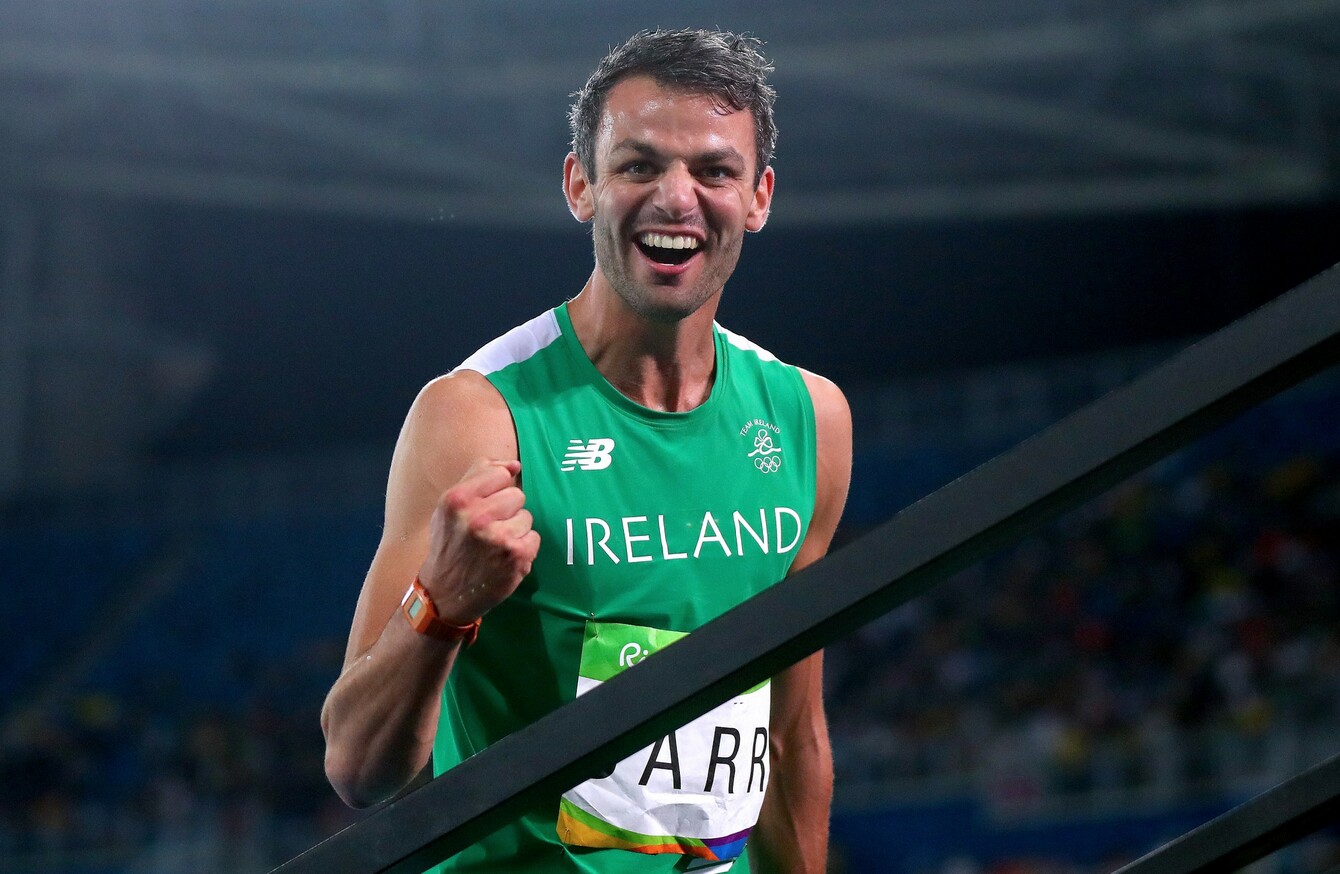 Thomas Barr understands why people would be suspicious of TUEs.
Image: James Crombie/INPHO
Thomas Barr understands why people would be suspicious of TUEs.
Image: James Crombie/INPHO
BEFORE THIS MONTH, the majority of sports fans would probably have been unfamiliar with the term 'therapeutic use exemptions' (TUEs).
Then Russian hacking group Fancy Bears decided to dive into the medical records of the World Anti-Doping Agency and suddenly TUEs were making the front and back pages.
Chris Froome, Bradley Wiggins and Mo Farah were among the most high-profile names shown to have used TUEs while competing. In short, TUEs allow athletes to use banned substances because of illness or longstanding conditions such as asthma and allergies.
There is no suggestion that any athlete named has done anything wrong. Indeed, their use is only recorded because WADA has approved them for the named athletes. However, in some cases the timing of their granting has opened a serious ethical debate about the use of such exemptions.
Irish Olympic finalist Thomas Barr says he has never used a TUE, but that he understands why the general public might view them suspiciously.
"I suppose with regards to TUEs," he said on Monday, "there probably is a bit of abuse going around.
"But, at the same time, they are still within their rights to be taken. I mean, they are allowed as therapeutic use. I'm not in a position to say (what athletes) don't need them. That's up to their doctors.
"At the end of the day, you can only race what they put in front of you and, if everyone's playing fair and square, that's all well and good.
How I look at it is that there were guys in my race that could have been on drugs. But they could have been in front of me or they could have been behind me, you know?
"It was mentioned before that I could get a medal in the post. The way things have been in the last few years there has been a lot of controversy over certain countries. It's not unlikely but, at the same time, I'm not dwelling on it."
Despite how often it comes up, Barr has no issue speaking about doping because there have been so many "discoveries, and uncovering of wrong-doing and corruption" because people keep asking questions.
He also says you have to be philosophical about the sport:
"You have to be realistic at the end of the day. When you step out on the track, it doesn't matter what people are taking or what they're doing. If someone has taken a protein shake or what… it makes no difference to me. I just race what's there in front of me on the day and focus on my own 10 hurdles, my own lane."
It's that singular focus that helped Barr to a personal best and new national record for the 400m hurdles in finishing fourth at the Olympic Games last month. But, despite the cliché that fourth place is the worst spot to finish in, the Waterford man was taking a more positive approach to the result.
"I was young, it was my first Olympics, I wasn't expected to do anything out there. I was maybe expected, from last year's performance, to make the final but definitely not finish with a 47 second time.
"So I think the time is definitely what brought on a lot of positivity. 47.97 is in the top ten fastest times in Europe ever and top-40 or top-45 in the world ever.
If I was to say I was disappointed with that even though I came fourth, I'd need to take a bit of a reality check I think."
Given that nobody expected much of Barr heading to Rio, especially considering his injury-ridden training in the build-up, he's fully aware that he won't be able to race at the World Championships in London next year as an underdog.
What are they
really like?
Rare insights on sport's biggest names from the writers who know them best. Listen to Behind the Lines podcast.
Become a Member
This time, he's determined to win a medal.
"Even when I went into the Olympic final, a medal for me wasn't unlikely. I was going for a gold medal. I firmly believe it was anyone's race on the day. I mean, you saw Javier Culson who false started. He's a seasoned veteran of the sport and he still false started in what could probably be his last Olympic Games so it was gutting for him but, at the same time, anything can happen.
"Anyone can falter under the pressure, anyone can have a bad race, anyone can have an exceptionally good race. It really can go anyway, especially the 400m hurdles where there is that unique blend of technique, speed, speed endurance, stride pattern and all these technical things that really feed into it as well that can cost seconds.
"So yeah, London, 100% the same goal, to go for a medal and I'm hoping that with a good year's training, and smart training, I can medal.
"My coaches have looked at the volume of training I've done this year because of what happened with injury last season. Hopefully it'll be another good year and I'll be another year wiser and more experienced going into the Worlds."
Thomas Barr was speaking at the launch of the Irish Life Health Schools' Fitness Challenge encouraging PE teachers and secondary school students across the country to take positive steps in improving their fitness levels. If your school would like to take part, registration is open until 5pm on Friday, 30 September.