WHEN THOMAS BARR was winning gold at the World University Games last summer, his older sister Jessie was watching on TV.
She was in the University of Limerick's sports bar, struggling to hold back the tears.
"I was upset that day", she says, sitting alongside her brother.
"Not because of him – I was delighted for him. I never want to be the bitter one – I don't feel like I am.
"But I watched the women's race beforehand and, had I been fit, I know I would've won a medal. I was upset because he was doing what I wanted to be doing."
2015 could not have been more contrasting for the hurdling siblings from Waterford.
While Thomas was crowned Irish Athlete of the Year, Jessie, who was part of the 4x400m relay team at the 2012 Olympics, was coming to terms with yet another injury-ravaged season.
"There were times over the last two summers when I asked myself 'Why am I doing this'", she admits.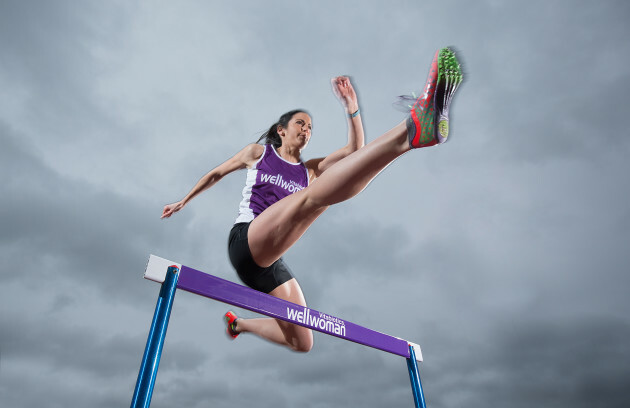 Dan Sheridan / INPHO Dan Sheridan / INPHO / INPHO
"I was watching people at competitions that I should've been at and there I was – on a bike, trying to keep fit or doing rehab in a gym – just really boring stuff.
"But I did keep doing the rehab so there is a motivation there. I gave my head a break. I wouldn't keep on coming back from injury if I didn't want to be in it. I feel that after London, I have unfinished business with the Olympics. I do want to be in Rio – that's what's keeping me going. I haven't reached my potential. I want to get my chance to prove that and show that I have more to give."
In 2012, after completing a degree in Psychology from UL, Barr headed to Bath to study a Master's degree. It meant a different running group and a new training regime. And she traces her fitness issues to the change of scenery.
"I was told by a foot specialist in Santry that I run on my toes. But over in Bath, they were keen on us getting a really good aerobic base with long runs. And I think that was the start of my injury problems. One thing picked out weaknesses everywhere else and it just probably travelled up the chain."
Dan Sheridan / INPHO Dan Sheridan / INPHO / INPHO
While in Bath, her dissertation explored the prevalence of depression in elite male athletes. And since last year, she's been working on her PhD in Limerick which examines the psychological repercussions of injuries on sportspeople.
Barr has first-hand experience of the struggle. She knows how easy it is to slip into a bad place, especially when the world of elite sport is portrayed as nothing but an intoxicating thrill.
"Injury is just such a big predictor of mental health issues", she says.
I'm not saying I've had mental health issues but I have been really down around injury time. In 2014, it's why I moved back home because I didn't have that support network of friends and family. It's tough and I've been there first-hand.
"People think that we have such a great life – travelling here and training there. But when it all goes wrong it's worse because there's all that big pressure. Exercise is great for your mental health but when you go beyond exercise and you're training at an elite level, there are the downsides as well."
But she's remaining positive. She's confident that an injury-free training period will see her deliver and book her place in Brazil.
Dan Sheridan / INPHO Dan Sheridan / INPHO / INPHO
"If I stay fit and healthy, I'm physically capable of running the time. For me, it's about the timing. I have six weeks of clear training. I know that if I'm in shape and I get the right race on the day that I'll do it. I'm just trying to trust my body. I've gotten to the stage where I'm losing trust in it, it's let me down so many times. When you have one thing after another, it's hard. But I will be there. However I get there.
The last two or three years have made me quite cautious – not overly cautious to the point where I'm scared going onto the track but I am more wary. I know my body has limits. I'm not old – I'm 26 – but my body has been at a high level for five or six years and that does take its toll eventually. I know if I do it right, I'll get there.
"I don't need to push, push, push. Sometimes it's easy to think that you're going back to training and you need to catch up. And that's a dangerous place to be. It's like you're on a night out drinking and trying to play catch-up with everyone else. It's only going to end in disaster. It's taken me a long time to learn that – I wish it hadn't taken two years out of my career – but if it means I'm in the best shape I can be and on the plane to Rio, it'll be worth it."
It's a different story for her brother.
Right now, Thomas Barr is the golden boy of Irish athletics
Dan Sheridan / INPHO Dan Sheridan / INPHO / INPHO
He's not battling to qualify for the Olympics. He's battling to deal with the pressure once he's standing on the track.
"I try and not get ahead of myself. You're not invincible or untouchable", he says. 
There's a huge expectation on me to improve on where I was last year, which is only fair enough. I'm up there with the top ten or top twelve in the world. I should be eyeing up an Olympic final. It's weird talking about it because it's sending a chill down my spine."
As much as his gold medal in South Korea was the stand-out moment, Barr also competed at various Diamond League meets and smashed his own Irish record during one sparkling performance in Rome.
There were also a smattering of podium finishes in Doha and Zurich.
Such experiences have counted for plenty.
"I think I'm able to deal with the expectation because I went into the World University Games as the favourite, got through each round as the fastest and, with a lot of pressure on me in the final, I stayed calm and relaxed and I won it. Then I went into the world championships, having done the Diamond Leagues against the best in the world. I knew that this is where I belong. This is where I need to be and where I should be.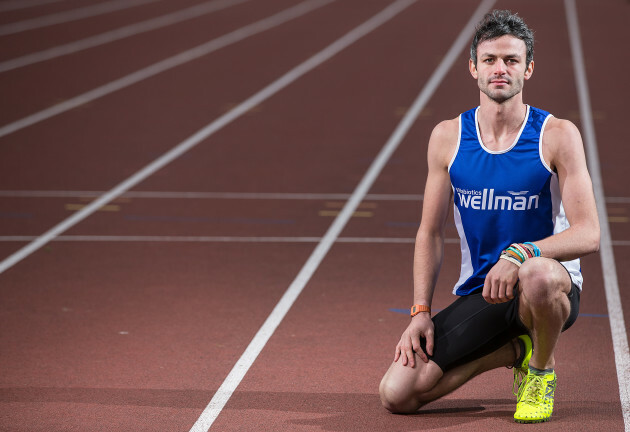 Dan Sheridan / INPHO Dan Sheridan / INPHO / INPHO
"It's normal now. I have the experience. I don't feel overwhelmed."
At the world championships in Beijing, Barr didn't make it to the final. In his semi, he finished fourth and watched as a long-term Russian rival, Denis Kudryavtsev, subsequently picked up a silver medal. A Kenyan, Nicholas Bett, took gold.
Exclusive Six
Nations Analysis
Get Murray Kinsella's exclusive analysis of Ireland's Six Nations campaign this spring
Become a Member
Subsequently, the Russian athletics federation were banned from international competition because of doping offences. In November, the International Association of Athletics Federations (IAAF) confirmed that they're investigating allegations of doping cover-ups in Kenya.
For Barr, he can't help but feel a pang of frustration.
"It's very tough knowing you're standing out on the track with potential drug cheats", he says.
The whole Russian team has been banned from all international competition. And the Kenyans have question marks over them too. If all of them had been caught for drugs, and I'm not saying they are on drugs, I would've been in a world championship final. And it would've been a massive deal. It's tough knowing that it's out there but at the same time, you have to keep going yourself. If there's too much negative energy, your motivation is going to drop and you're going to wonder why you bother."
Given Jessie's academic work in studying the psychological effects of injury and depression on athletes and the pressure that goes along with being an elite sportsperson, can she understand the appeal and allure of doping? How it's a desperate attempt by a desperate person to remain relevant?
"I can see how you can feel pressured into taking it", she says.
"Often, there are people around these athletes who they trust – doctors, physios – and these people are telling them 'You're not going to get caught, these will help you improve'. I can see how that pressure can get in on you. But it's a moral decision you're making.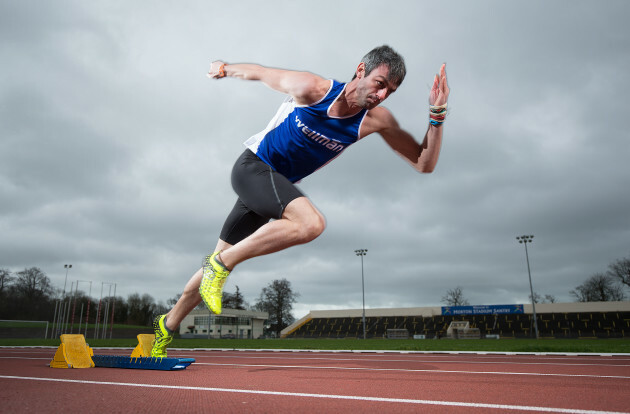 Dan Sheridan / INPHO Dan Sheridan / INPHO / INPHO
"What bugs me most is that you're stealing someone else's moment on the top of the podium. I remember Valerie Adams – the New Zealand shot putter –  in the 2012 Olympics. She won silver and it was the first time she had been defeated in years. She hadn't got an Olympic gold and this was her last chance. She was beaten by another girl who, while the Games were still going on, had tested positive and the medal was awarded to Adams. But she was saying 'I've missed the chance to be on the podium, hearing my national anthem as an Olympic champion'."
Her brother echoes the sentiment, that the dopers are cheating others out of more than a race.
"How many medals have been handed out now to the likes of Derval O'Rourke and Rob Heffernan in the post or in some government building?" he asks.
"There are a couple of people standing there at a reception – you're not in front of an entire crowd on a podium. It's a hollow victory. And they (drug cheats) are also stealing money because if you win a medal compared to if you come fourth, you're looking at promotion, sponsorship, funding."
Thomas and Jessie Barr are ambassadors for Wellman and Wellwoman advanced vitamin supplements and were speaking at the launch of new research showing how the Irish population are reporting low energy levels. 
For more information, check out www.wellman.ie or www.wellwoman.com.
The42 is on Snapchat! Tap the button below on your phone to add!