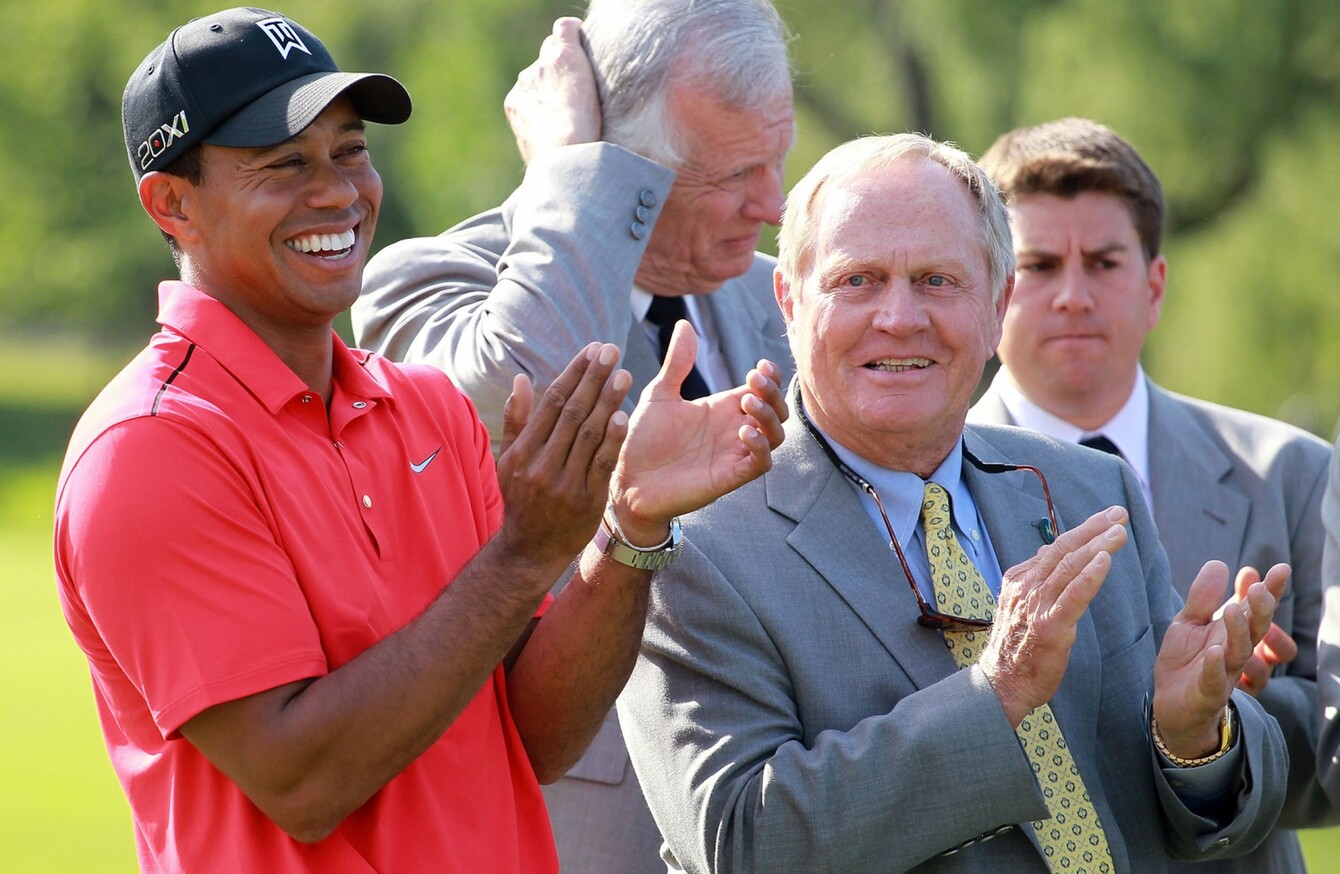 Jack Nicklaus knows you can win Majors well into your forties.
Image: Andy Lyons
Jack Nicklaus knows you can win Majors well into your forties.
Image: Andy Lyons
JACK NICKLAUS HAS backed the injured Tiger Woods to resume winning when he eventually makes his return to golf.
Woods will miss the Masters, which starts on Thursday, due to multiple back surgeries, with injuries having derailed the 14-time Major winner's career.
The American is winless since 2013 and the last of his Major crowns came at the 2008 US Open.
Many golf pundits have questioned whether Woods can rediscover the form that made him the dominant force in the game, but Nicklaus — winner of a record 18 majors — is convinced the 40-year-old can return to winning ways.
"I think really early on, my schedule — and Tiger has done much the same — I sort of focused on the Major Championships and I felt like my year was four tournaments and that whatever I needed to prepare for those four tournaments, that's what I did," he told a news conference.
"And so that's the way I looked at it. So when you do that, you're not abusing yourself too much. You can play a longer time.
"And (that's) why Tiger and I both won young. And he may span 25 years himself.
I don't think he's done. I think Tiger's going to win more tournaments."
Nicklaus won 18 Majors between 1962 and 1986, including claiming the title at Augusta on six occasions.
Now 76, he believes he missed out on a couple of other potential crowns.
"I had a lot of opportunities to win and didn't. Tiger didn't have many opportunities to win that he didn't. He won most every time he had an opportunity," Nicklaus added.
"I think he led in the last round in, I guess he led going into the final round all 14 of his majors, didn't he, every one that he won.
"I led going into the last round in 12 of them, and I won 10 of those 12.
"But I guess I was just lucky from a physical standpoint. I never really had many injuries."
The42 is on Snapchat! Tap the button below on your phone to add!