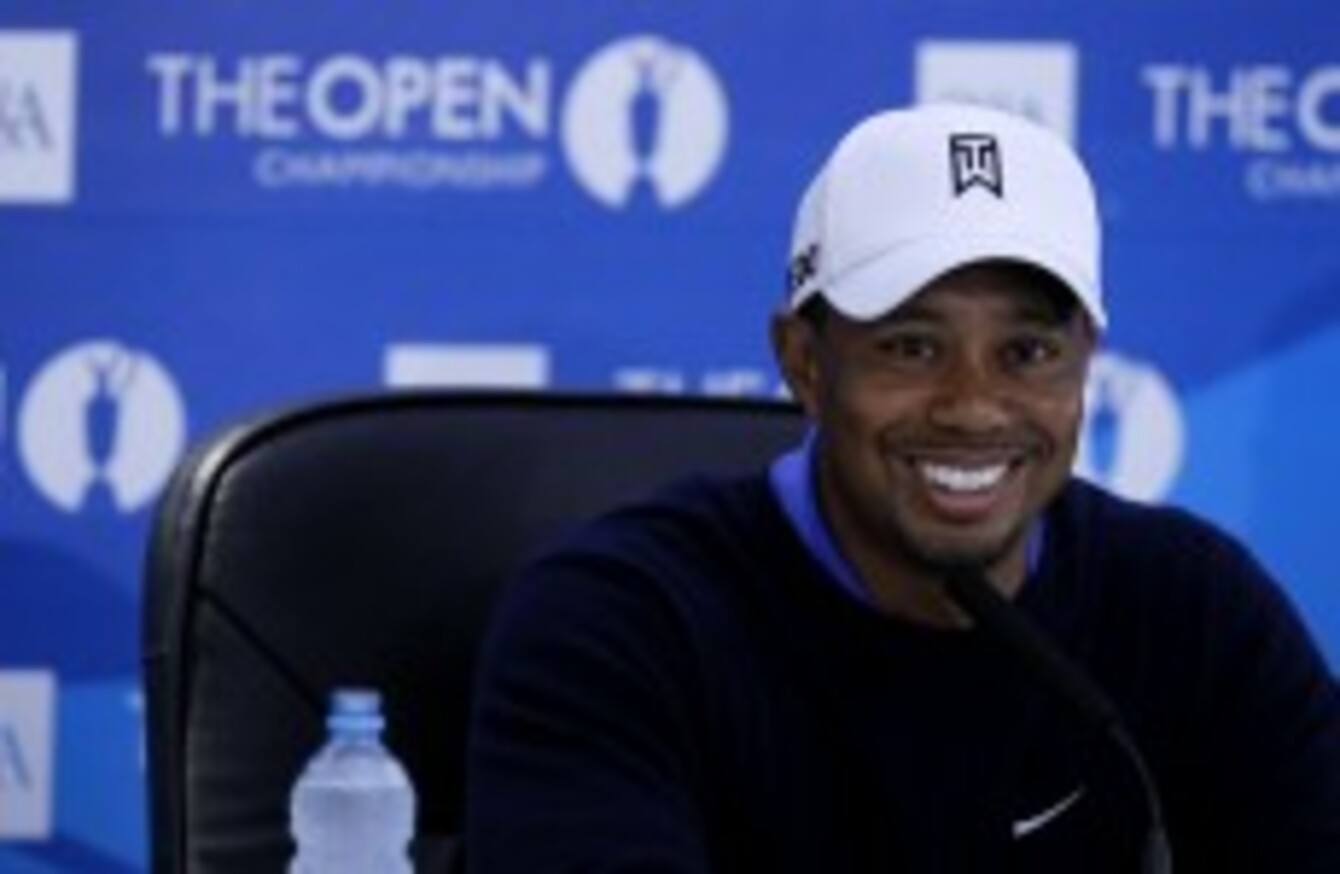 Tiger Woods: feeling good.
Image: Peter Byrne/PA Wire/Press Association Images
Tiger Woods: feeling good.
Image: Peter Byrne/PA Wire/Press Association Images
TIGER WOODS IS swinging better and is comfortable on Royal Lytham's greens, but how well he sorts out the wind at the 141st British Open could determine if he breaks a four-year major win drought.
World No 4 Woods, a 14-time major champion who is chasing the all-time record 18 major titles won by Jack Nicklaus, has won three events this year and a US PGA-best $4.2 million. He likes what he has seen of Royal Lytham so far.
"I have a good feel for the greens and the pace," Woods said. "The golf course is soft for a links course, but certainly by no means soft."
But Woods arrives without the consistency or the dominating aura he once enjoyed, having missed his second cut of the year, and only the ninth of his career, at the Greenbrier Classic two weeks ago. Woods has not won a major title since the 2008 US Open and it was only four months ago that he snapped a 17-month win drought.
"I think Tiger would admit that his form hasn't been as good over the last few years," said World No. 1 Luke Donald of England. "He hasn't been as dominant in the majors as he was."
The 36-year-old American has also worked on swing changes with coach Sean Foley to ease the pressure on his left knee, which has undergone surgery four times, and is finally seeing the efforts reach fruition.
"I like the things that Sean and I are working on and they are starting to solidify," Woods said. "I'm just trying to get better each and every day." Woods has won three British Open titles, in 2000 and 2005 at St. Andrews and in 2006 at Hoylake, where he never used a driver. This week's tricky layout offers 206 bunkers and breezes can blow away title hopes for any contender.
"Here you have so many different options and a five-degree wind change changes an entire golf course and your entire game plan," Woods said.
"Everything is magnified. On the ground if you hit a draw versus a fade, it doesn't just go five yards further, it can go possibly 30, 40, 50 yards further. This is all something you're trying to figure out."
Woods will be pulling out his driver and 3-wood at times this week but trajectory and club selection will be critical as mistakes bring dense rough and pot bunkers into play with score-soaring results.
"Shotmaking creativity is paramount when you play a links golf course," Woods said.
The past 15 majors have been won by 15 different players, a fact other top players say shows the difficulty of what Woods has done.
"That speaks for what an amazing run he went on and he's still continuing to try and do," Donald said. "Just speaks to how difficult it is to win majors.
"Nobody thought we would have the same kind of dominance we had in the game that Jack Nicklaus provided in his career, and then along came Tiger," said US star Phil Mickelson, a four-time major champion.
"I don't see anybody in the game today playing at that level that he has played at and is currently starting to play at again. But you just never know."
Ireland's Rory McIlroy, who won his first major at last year's US Open, appreciates the toll it took Woods to simply contend consistently.
"It's an unbelievable feat even just to win two weeks in a row," McIlroy said. "Mentally that takes a lot out of you. To play like that over such a prolonged period of time was very impressive."