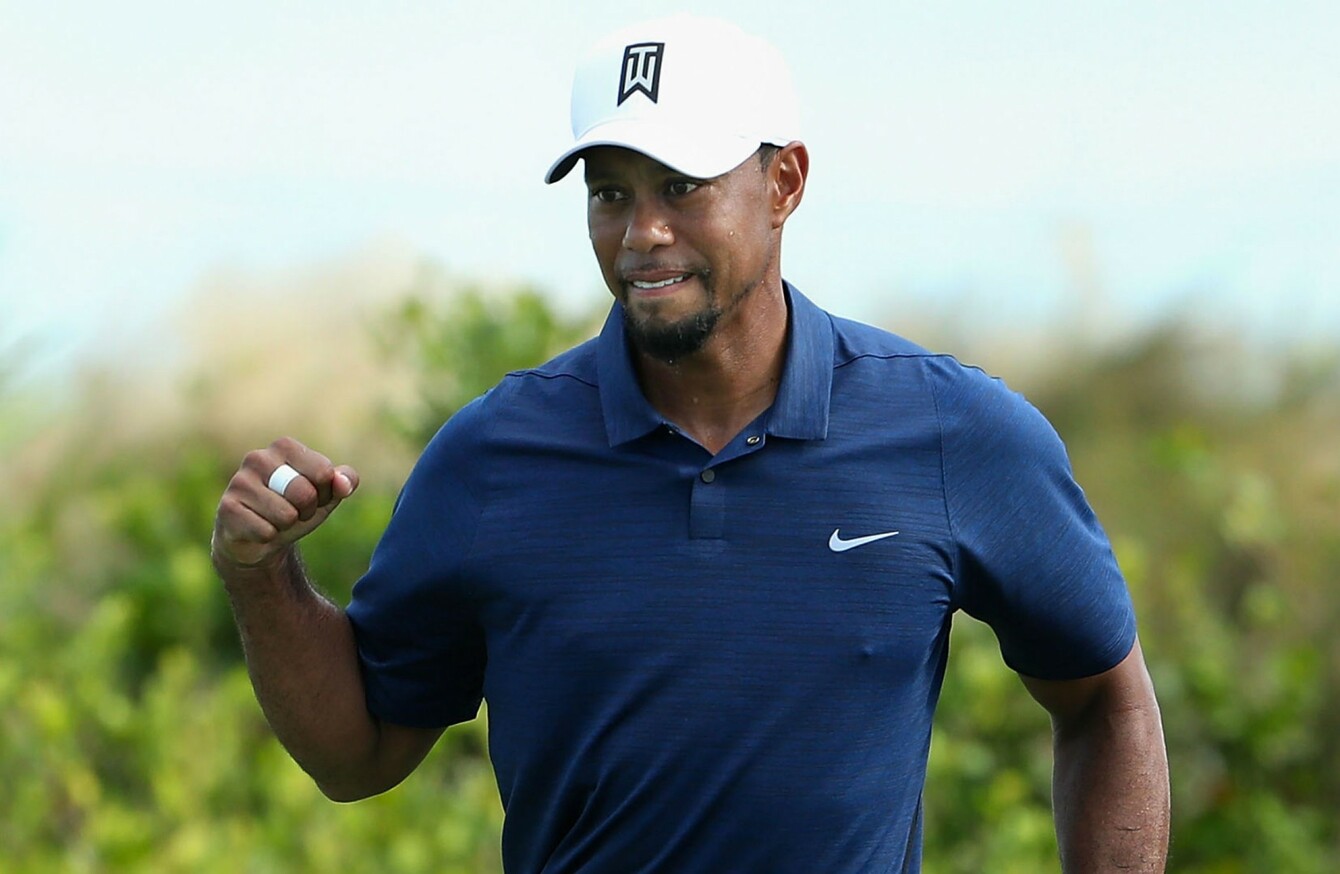 Tiger Woods at the Hero World Challenge
Tiger Woods at the Hero World Challenge
TIGER WOODS IS happy to embrace a heavy workload as he prepares to make his long-awaited PGA Tour return at Torrey Pines this week.
The former world number one spent more than a year on the sidelines due to injury, before featuring at the Hero World Challenge – an invitational event for which he serves as tournament host – last month.
At the Farmers Insurance Open this week, Woods will take the next step on the comeback trail by making his first PGA Tour appearance since August 2015.
The event is the first of four tournaments in five weeks for the 14-time major champion, who says he "sat out long enough."
"I'm excited about playing this week, I'm playing well," Woods stated in a media conference on Monday.
"This is my first [PGA Tour] event in 18 months, so I just need to get some tournament rounds in. I've played a lot [since the Hero World Challenge], probably four or five times a week.
"I played over the holidays. I've had a fun time preparing for this event and I'm looking forward to it.
"I feel good about my health, I just need to get out there and do it. I feel like I'm strong enough to handle the workload."
Woods should certainly be comfortable in his surroundings this week, having claimed eight titles at Torrey Pines over the course of his illustrious career to date.
"I've enjoyed playing Torrey," he said with a smile. "It was the first PGA Tour event I went to. For some reason it just fits my eye."
Given his many achievements, some might assume Woods does not get nervous when stepping up to the tee box like normal mortals might. However, he made it clear he will have butterflies when he approaches his first shot on Thursday.
"I'm always nervous when I play, because that means I care," Woods said. "I'm looking forward to competing against these guys. I'm very excited about getting started on the season. I'm coming back on one of my favourite venues."
The42 is on Instagram! Tap the button below on your phone to follow us!