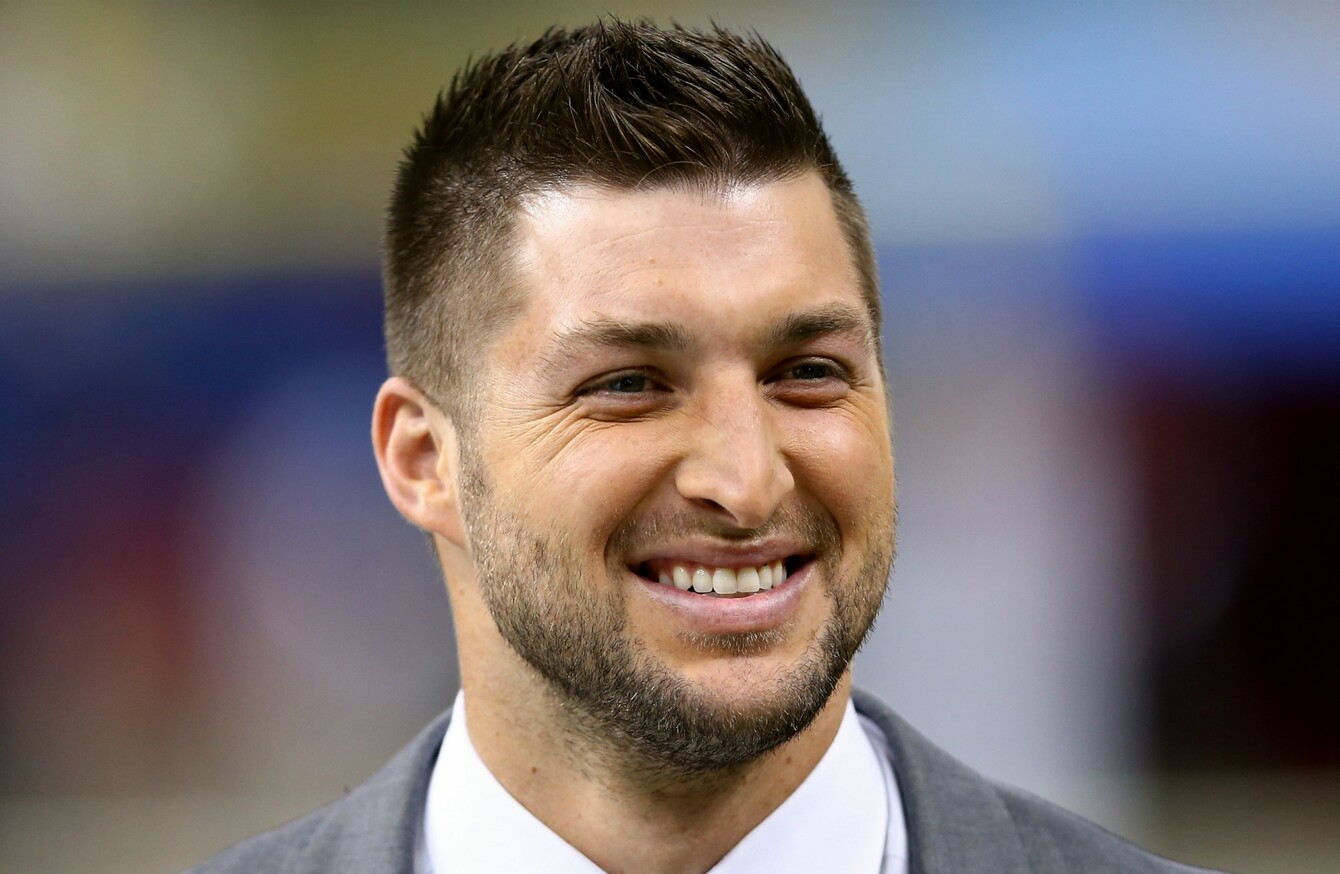 Former Philadelphia Eagles quarterback Tim Tebow
Former Philadelphia Eagles quarterback Tim Tebow
TIM TEBOW PLANS to start a professional baseball career and already has a workout scheduled for MLB teams later this month.
ESPN have reported that Tebow has been training in Arizona and Los Angeles as an outfielder.
The former NFL and Heisman Trophy-winning quarterback is said to have last played baseball full-time in 2005 while in high school.
"Obviously we support Tim in his pursuit of a baseball career, as we have in all his ventures," agent Jimmy Sexton told ESPN.
"Tim's athletic ability, his work ethic, his leadership and his competitiveness were evident in football and will show in baseball. Knowing Tim's passion and desire, we won't be surprised by anything he accomplishes."
Tebow, who informed ESPN of his decision presumably to take time away from his college football analyst duties, turns 29 on Sunday.
The42 is on Snapchat! Tap the button below on your phone to add!