ALL-IRELANDS AREN'T won or lost in February but significant summer markers can be laid down.
Tipperary travelled to Nowlan Park on Sunday chasing a first competitive victory there since 2008 and flunked the test.
On paper at least, this latest assignment was set up for Tipp. The Cats were without a host of first team regulars and smarting from an opening day defeat against Waterford.
Tipp, in contrast, had their tails up after walloping Dublin and new boss Michael Ryan would have felt confident of his team signalling summer intent by marching into Kilkenny's back yard and doing a number on them.
That they didn't will provide private cause for concern. The accusation levelled against Tipperary by former Kilkenny captain Eddie O'Connor last week is that they lack the "bottle" in big games against their neighbours.
Eddie's an outspoken character at the best of times, and not afraid to chuck in the controversial sound bites. While some dismiss his musings with a pinch of salt, there certainly appears to be a degree of merit in his argument.
O'Connor stuck his head above the parapet before Tipp and Kilkenny locked horns in 2013 ahead of a Nowlan Park qualifier, using the lack of bottle line on that occasion, too.
Tipp lost and in while they did win the 2010 All-Ireland final, since then the Premier County's record against the Noresiders makes for dismal reading.
In 13 competitive League and championship fixtures since then, Tipp have won just two, and both of those were League group fixtures in 2013 and 2015 at Semple Stadium.
When the championship chips are down, and when psychological blows are there to be struck, it's Kilkenny who inevitably come out on top.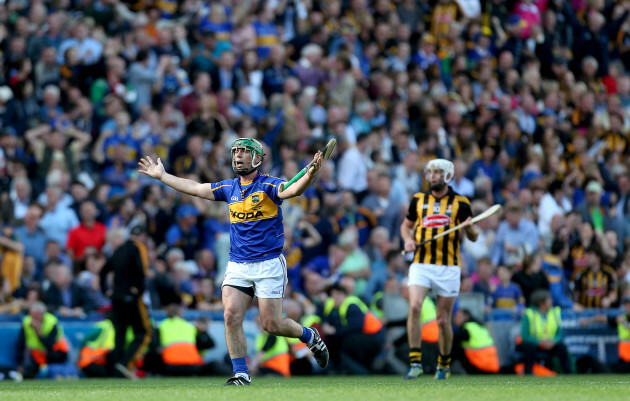 John O'Dwyer almost sealed All-Ireland glory for Tipperary against Kilkenny in 2014.
It's Kilkenny who handed Tipp their biggest championship defeat since the 1800s in the 2012 All-Ireland semi-final and for four consecutive seasons from 2011-2014, they ended Tipp's championship interest.
Tipp, memorably, went close to seeing off Kilkenny in the 2014 All-Ireland final but Brian Cody's men survived a late HawkEye call, learned the bigger lessons ahead of the replay and executed a gameplan designed to bring home the silverware.
The words 'psychological barrier' have been used in relation to Tipp and their jousts with Kilkenny. And while the two counties have historically enjoyed a fierce rivalry, can it really be called that any more when one team appears to be dominating in terms of results?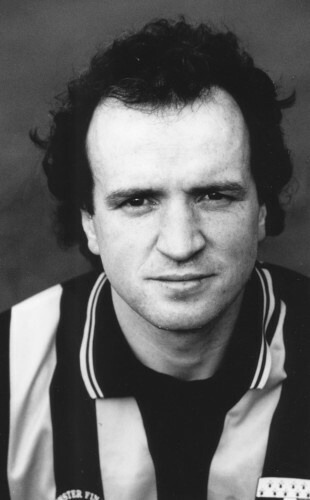 Alan Betson / INPHO Eddie O'Connor has openly questioned Tipperary's bottle against Kilkenny. Alan Betson / INPHO / INPHO
Sure, Tipp have presented Kilkenny with some of their stiffest tests in recent years but when clashes between the two are really in the melting pot, it's always difficult to argue against Cody's team getting the job done.
Beating Kilkenny last Sunday would have provided a massive fillip for Ryan and his players, an indicator that yes, we can go toe to toe with these guys and succeed.
Even a small defeat would have sufficed for Cody, given the experimental nature of his side, but that word 'defeat' doesn't usually factor in his thinking.
Down the home stretch, Tipp looked good but Kilkenny, as Kilkenny tend to do, hit them with quickfire goals.
Looking for positives from a Tipp perspective, a glance at the respective starting line-ups when compared to the 2014 All-Ireland final replay provide some.
Kilkenny had seven survivors from September 2014 in their line-up, while Tipp had eight. Not too much difference there.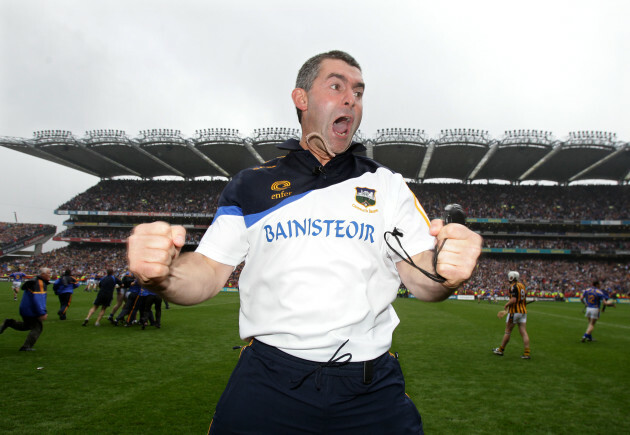 Liam Sheedy and Tipperary stopped Kilkenny's quest for five-in-a-row All-Irelands in 2010.
As a colleague has pointed out, Sunday's game could be distilled down to goal chances, Tipp's not taken and Kilkenny's taken.
Cathal Barrett's slip that led to Kevin Kelly's opener was unfortunate but Barrett is one of Tipp's most consistent players and that's unlikely to happen to him again, particularly in top of the ground summer weather.
Ryan's new, direct style will take some time to implement also but if the ball is going in long and often, the personnel inside need to be able to win it. And Tipp struggling to win primary possession up front is a long-standing issue.
John McGrath and Dan McCormack, however, provided cameo moments of their potential at various stages in terms of ballwinning ability.
The worry for Tipp is that bar Seamus Callanan, Jason Forde and Kieran Bergin, it was as close to full strength as they could muster.
Exclusive Six
Nations Analysis
Get Murray Kinsella's exclusive analysis of Ireland's Six Nations campaign this spring
Become a Member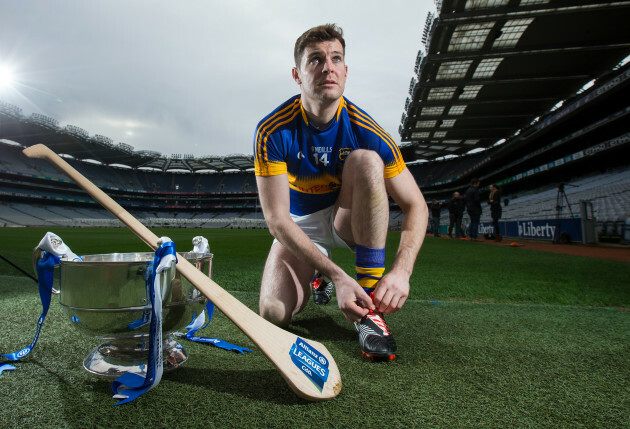 Cathal Noonan / INPHO Tipperary hitman Seamus Callanan. Cathal Noonan / INPHO / INPHO
Throw Callanan, one of the country's top three forwards, into the mix and present him with the goal chances missed and it could have been a different outcome, it should be noted.
Kilkenny, in contrast, began without players of the calibre of Kieran Joyce, Cillian Buckley, Michael Fennelly (2015 All-Ireland final man of the match), Richie Hogan, Ger Aylward and Eoin Larkin.
Tipp boss Ryan is correct in his assessment that early-season battles against Kilkenny are more instructive than big wins against other opponents but how big a boost would even a one-point victory have been yesterday?
Players go to training during the week with an extra pep in their step instead of being weighed down by further psychological baggage.
Like any other team, Tipp will have to play exceptionally well to beat Kilkenny if their paths cross later in the year.
In the 2010 final, Kilkenny lost Henry Shefflin to a cruciate knee ligament recurrence, John Tennyson went into battle with a similar injury and Brian Hogan was ruled out completely. And yet Tipp still had to produce one of the finest performances of the modern era to get the job done.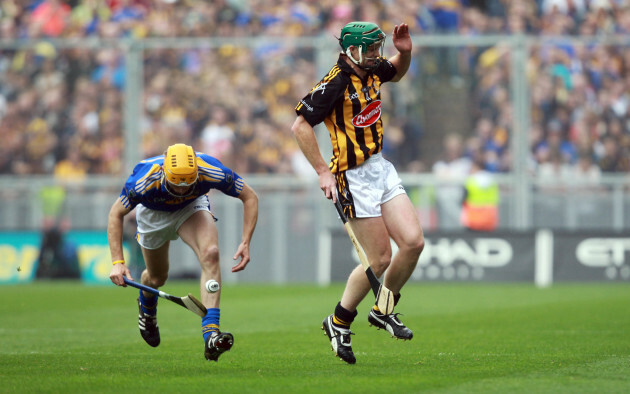 Donall Farmer / INPHO Henry Shefflin pulls up with a knee injury against Tipperary in the 2010 All-Ireland final. Donall Farmer / INPHO / INPHO
That win seems like light years ago now but in Tipp, they still refer to it regularly as if it was a victory from more recent times. In Kilkenny, they don't tend to dwell on what's gone before, instead preferring to focus on the next challenge.
The culture of excellence cultivated in their camp by Brian Cody will continue to exist as long as he's the manager. Ryan was also right in noting that Tipp were punished for their mistakes but that's the way of it against Kilkenny – slack off for even a split second and you're in trouble.
Tipp need to find that ruthless streak in order to progress and until they can finally get one over on Kilkenny in a fixture of real consequence, Eddie O'Connor and like-minded individuals will continue to be proven right.
Late on Sunday night, seasoned Tipperary supporter Muiris Walsh quoted Johnny Rotten on Twitter. 'I do think that the crowning glory of the Sex Pistols is that we've always managed to disappoint on big occasions.' 
Tipp don't always disappoint, mind you, but when it comes to Kilkenny, the usual question marks remain.
The42 is on Snapchat! Tap the button below on your phone to add!