THE TIPPERARY HURLERS are prepared to cut their team holiday short in order to facilitate an overseas training camp next year, Kieran Bergin has revealed.
Bergin admits it is something the squad have discussed since their All-Ireland final replay defeat to Kilkenny and he feels a mid-season trip abroad would benefit the squad enormously.
"To be honest, speaking to a few of the lads I met in club games, I think most of the players are on board for cutting the team holiday short and going on a training week to Spain" says Bergin.
"When you're in there from the start of the year you don't get to bond with the players that much. Just sitting down with the players after the last game, I don't think I've ever had a pint or sat down (with some of them).
"It's that one or two per cent that will get you over the line. As you see we are only falling short by a point or two, and as I was saying earlier it's seven times I've lost to Kilkenny in two years so I'll gladly take a short holiday and a training week instead of it if it's going to get us over the line."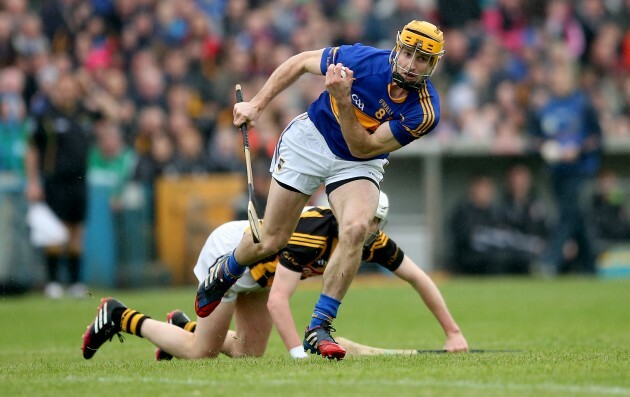 James Crombie / INPHO James Crombie / INPHO / INPHO
Looking back on his couple of years in the Tipperary set-up, the 28-year-old has one noticeable black mark on his CV – a failure to beat Kilkenny in big games. But, with a young squad, it's something he feels Tipp will get right sooner rather than later.
"As I said earlier I'm glad to be in the position to be able to play Kilkenny. Of all the teams in the country I enjoy playing Kilkenny the most because it's just hurling, player on player. There's no tactics or dropping back an extra man. It's just man on man going at it for 70 minutes and the best man comes out on top. Unfortunately it is never us!
"Ah no, the hunger is there already for next year. Looking at the boys there are very few of them taking breaks. Everyone wants to get straight back into it but it's back to gym work now and back to getting fit and it will be back on top of us before we know it
"At the start of this year there was a bit of a lack of belief in the players because 2013 was so poor. But confidence has grown, there are a lot of young players coming through. I think the future is bright."