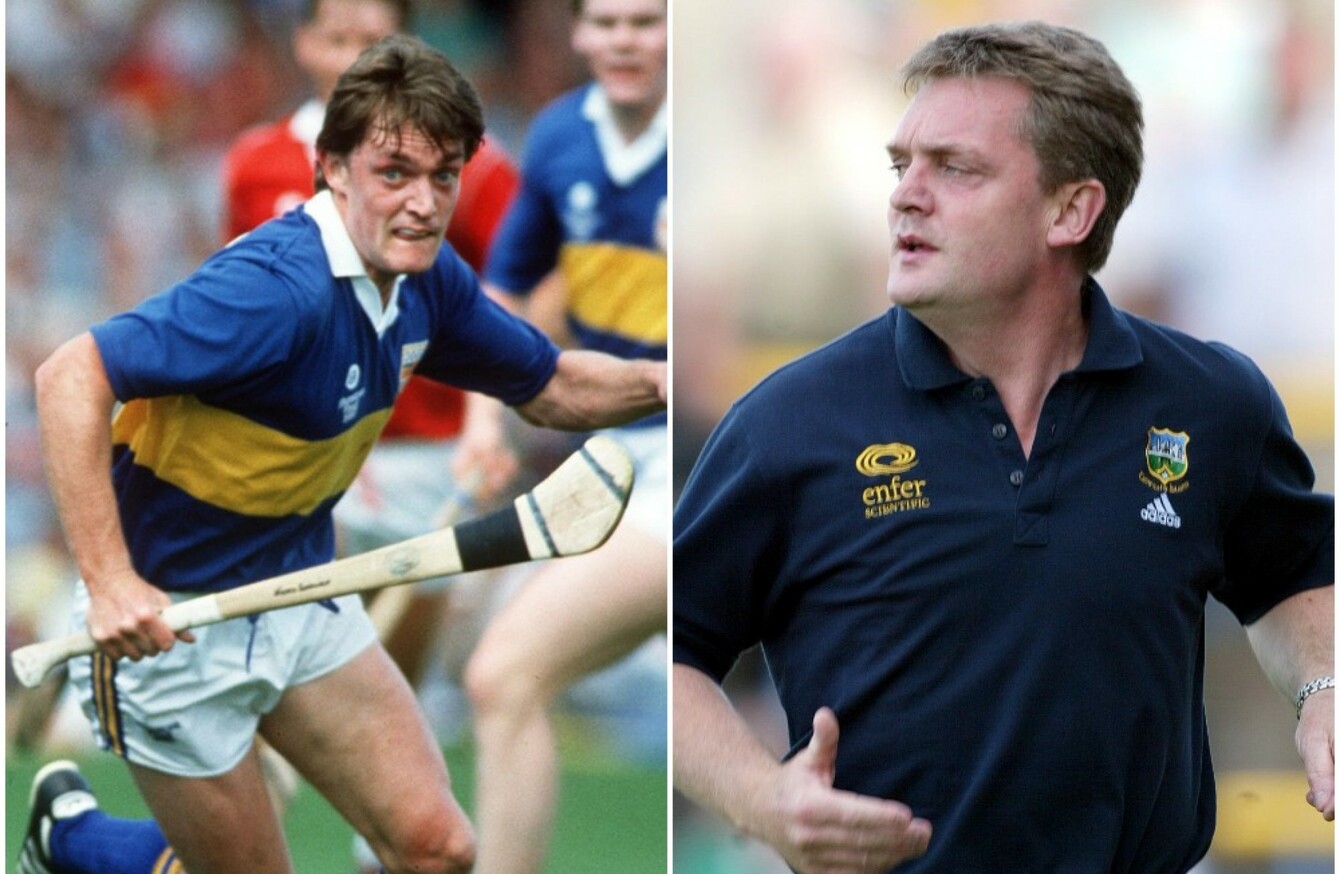 Nicky English experienced All-Ireland title defences as a player and a manager.
Image: INPHO
Nicky English experienced All-Ireland title defences as a player and a manager.
Image: INPHO
THREE TIMES DURING his own days with Tipperary, Nicky English attempted to retain an All-Ireland senior hurling crown.
As a player he saw title defences in 1990 and 1992 thwarted by Cork in the Munster arena.
Then as manager he observed his Tipperary team in 2002 fall short against Kilkenny in an absorbing All-Ireland semi-final.
15 years on, he will be watching closely next Sunday as another Liam MacCarthy Cup defence begins.
Tipperary are presented with their first championship assignment since last September's heroics when they take on Cork.
"The history of Tipperary in trying to defend the All-Ireland title is pretty poor in my lifetime," says English.
"You can think before the game that the preparation is as same as if not better than the year before, but always in hindsight there was an element of softness.
"Whether that's in every county, yes it's possible. But in Tipperary we're very capable of getting ahead of ourselves. That has been our undoing on many occasions.
"If we in Tipperary think of ourselves as being a great team, well then that's a recipe for disaster in my lifetime in Tipperary.
"I can quote you, we were 1/4 favourites to win the Munster final in 1990 and were 1/2 favourites to win the Munster final in 2002 and we won neither of them, so it's not a good recipe for our mentality.
"The key to it I think is to have a very deep squad and a lot of challenge with real competition for places on the 15 and new players coming into the mix.
"I think it's natural for people who have played well the year before, to have that ultimate desire sated somewhat."
Tipperary had begun 2017 in formidable fashion before being gunned down by Galway in the league final. The manner of that defeat has halted the growing optimism.
"I think if I describe the Tipperary nation – that encompasses everything – we can easily get a bit ahead of ourselves or be very, very critical.
"As a manager it's not just about the players actually to be honest with you. It's very hard to keep the whole nation on its' back foot and I think they have a better chance now because of the league final.
"Tipperary were perceived to be way ahead of the pack before the league final. I wouldn't have totally agreed with that.
"Certainly after the league final defeat, that was fairly wiped out. They still have a very hard path to go through Munster.
"I think they understand how difficult it is because they have experienced it themselves a lot of them in 2010 and 2011.
"There are going to be moments in the championship when their backs are going to be to the wall. That's where it's tested really. If you can just get over that, then you're off."
The gap on the scoreboard in the Gaelic Grounds surprised English but the fact that Galway had conquered Tipperary was no shock.
"There could only be two plausible excuses for the display in the league final. Number one is that Division 1A is tougher than Division 1B and that the stats in the recent number of years says that it's probably a little easier come out of Division 1B to win the league.
"For me, maybe the bigger cause was the Tipperary public package getting ahead of itself a little bit and in some ways underestimating Galway.
"We shouldn't because they beat us (in 2015) and in my view if Joe Canning and Adrian Tuohy had stayed on the field last year they would have beaten (us). It was a struggle anyway but it might have been a greater struggle to beat them
"If you were looking from Galway's perspective, Adrian Tuohy's loss meant that Johnny Coen who was doing well in midfield had to go back corner-back (which) totally unsettled their back line. Ultimately they were undone by mistakes really in their full-back line
"The magnitude of the league final defeat I would worry a bit about. Does that mean that that missing millimetre – that was missing in 1992 and 2002 – could that be evidence of that?"
English expects a closer encounter next Sunday than the lopsided Munster opener twelve months ago, but ultimately feels the same result will be delivered.
"Last year I gave a big chance to Cork and I was disappointed with them really on the day. I actually think Cork will be a lot better this year.
"I'd be very surprised if they play with a sweeper system for instance. I think Kieran Kingston for one has had more time.
"He has basically gone with younger players. Luke Meade is as good a player as in the country. Shane Kingston is a good player, Mark Coleman a really, really good player.
"The danger for Cork is they will continue to concede because it's very much a similar back line to what they have had over the past number of year.
"This will be a lot closer than what it was last year, no doubt, but because of the chasing in the league final, Tipperary will be a dangerous animal on Sunday."
"How Tipp will play on Sunday will tell us a lot about the well being of Tipp."
The42 is on Instagram! Tap the button below on your phone to follow us!