1. Liam Kearns leads Tipperary to the promised land
AT SOME POINT we're going to learn our lesson.
Once again in this championship, Tipperary found themselves heading into a game as outsiders. And yet again they've completely ripped up the script. Given an outside chance of beating Galway, nobody saw this sort of performance coming.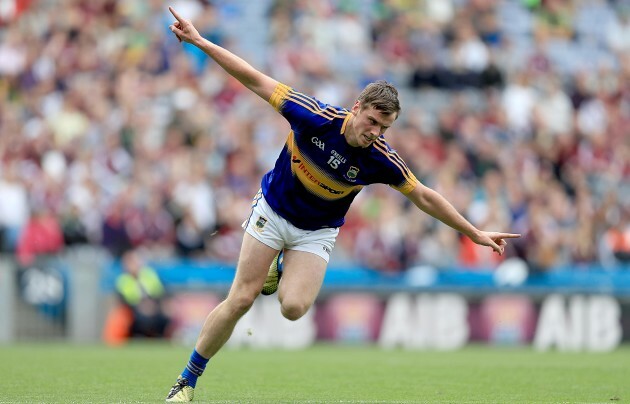 Donall Farmer / INPHO Donall Farmer / INPHO / INPHO
Not many would have predicted that, on a weekend where Mayo, Kerry, Donegal and Cork all took the field in Croke Park, Tipperary would be the ones who entertained us with the most complete attacking performance of the weekend.
They simply tore the Galway defence to shreds and now the Premier County have an All-Ireland semi-final to look forward to against Mayo or Tyrone. It's pretty hard to believe that Liam Kearns has managed to bring this group to an All-Ireland semi-final in his first year.
Inevitably, much of the post-game chatter will centre around those players that didn't line out for Tipperary this year. But maybe it's time to forget about them. It's all about this team and the players who stayed and believed.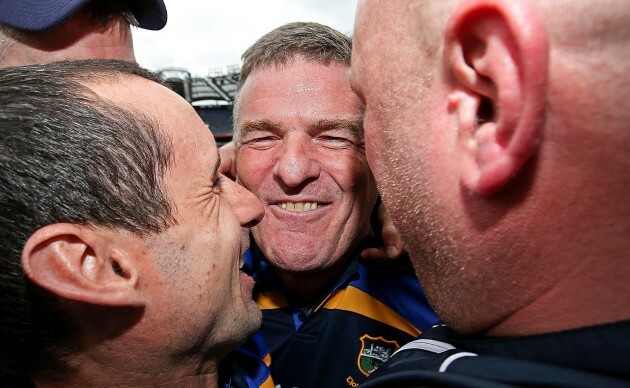 Donall Farmer / INPHO Donall Farmer / INPHO / INPHO
It would have been easy for these players to listen to all the excuses and the pats on the head. Instead of looking for reasons why they shouldn't win, they focused on the reasons why they should.
From Division 3, Tipperary arrive into the last four of the All-Ireland brimming with confidence. For a traditional hurling county to do what they have done in this season is remarkable. It is a testiment to the underage work that has been put into the big ball code in the Premier over the last decade.
The last time a Tipperary football team won a championship game at Croke Park was in 1922. It's their first semi-final since 1935. Yet it must be noted that the Premier County had far more recent experience than Galway at GAA HQ.
Most of the Tipperary squad have played here with successful underage teams in the recent past. In contrast, look at Shane Walsh. He's now played in Croker seven times, and has lost every time.
Tipperary were dominant in every aspect, but as they ran the clock down in the closing stages, you sense they could have pushed on if needed. The show rolls on.
***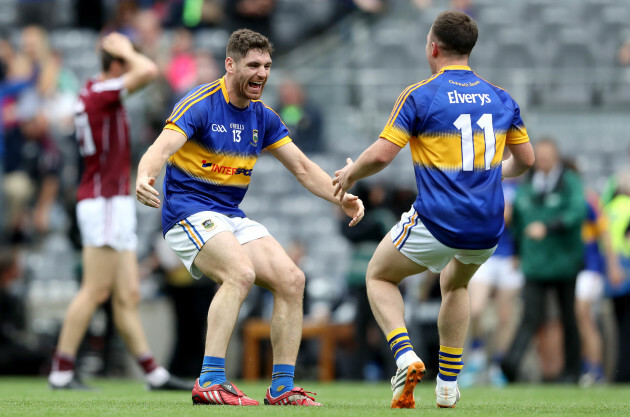 Ryan Byrne / INPHO Ryan Byrne / INPHO / INPHO
2. Tipperary's running game picks Galway apart
Teams are supposed to get more nervy and defensively-minded as they progress further in the football championship. But Tipperary looked like a team released from the shackles in Croke Park as they laid waste to a helpless Galway defence.
Perhaps Tipperary showed their nerves inside the opening ten minutes, as Galway raced off to a 0-4 to 0-1 lead. But from that point, the Premier took control. This was a freewheeling display of attacking football by the Munster side. Their kickpassing was outstanding, but the real beauty was in their running game.
One of Galway's big mistakes was allowing Tipperary to go short with kickouts so often. It may have been a sign of over-confidence from Galway, but it allowed Tipperary to start running the ball from deep.
The winners had marauding runs from all over half-back line. Brian Fox wore number 12 but played a highly effective sweeper role and knitted much of Tipperary's good play together.
That defensive assurance allowed Kearns's team to commit five or six runners from deep every time they attacked. Those overlaps from deep saw them knife through Galway's rearguard time and time again.
Michael Quinlivan and Conor Sweeney are two forwards of the highest quality and they turned the Galway full-back line inside-out, especially in the second-half. Tipperary's driving runs, combined with making the right passes into that inside duo paid dividends.
There's much focus around systems and game plans but the reality is Tipperary won the individual battles right across the field today. They outworked and as a result outclassed Galway.
***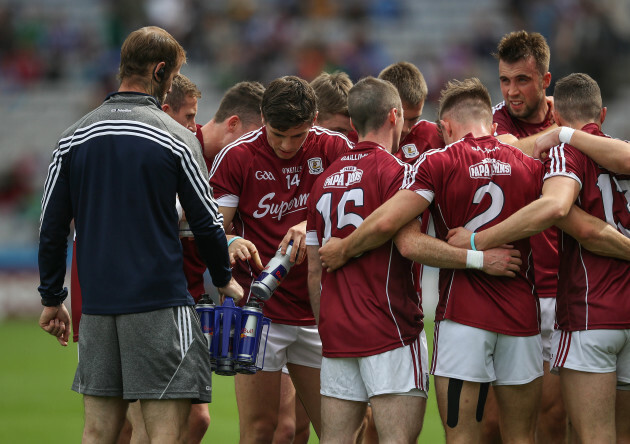 Ryan Byrne / INPHO Ryan Byrne / INPHO / INPHO
3. What went wrong for Galway?
You wouldn't have known Galway were Connacht champions by watching this game. You certainly wouldn't have guessed they've beaten two Division 1 teams to get this far. It makes you wonder if Galway had overlooked Tipperary and were gearing up for an All-Ireland semi-final.
When you pick apart the performance of the Tribesmen today, it's hard to put your finger on why they were so bad. Galway didn't do themselves any justice out there and the nine-point margin was probably a little kind to them.
They started really well for 10 minutes and then collapsed. Tipperary should have been out of sight at half-time but a late first-half goal from Damien Comer gave Galway life.
Galway's inside duo of Danny Cummins and Damien Comer were starved of decent ball and at the far end they looked vulnerable of shipping a goal every time Tipperary attacked.
The noticeable flaw in Galway's play was how they allowed Tipperary waltz through without getting any significant hits in. That lack of contact in the tackle was a big reason for their undoing.
Kevin Walsh appeared slow to react to Galway's malfunctioning defence. Four of their starting forwards were replaced, which you can't argue against, but all six defenders played 70 minutes. Tipperary had 3-12 on the board after just 53 minutes. Was there nothing he could have done to shore up that defence?
***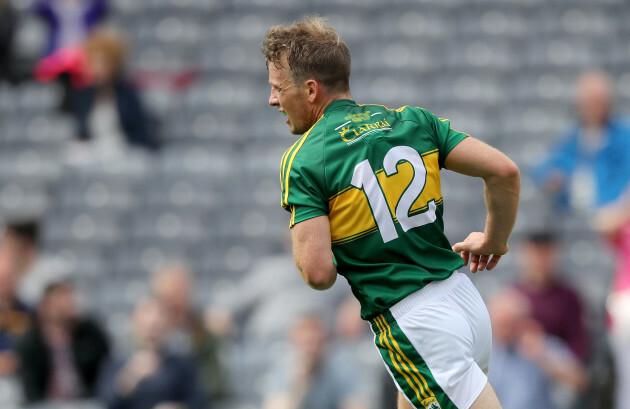 Ryan Byrne / INPHO Ryan Byrne / INPHO / INPHO
4. Kerry advance but creak defensively
We're into August tomorrow and we still don't know where this Kerry team is at. On paper an 11 point win over Clare and a safe passage into the semi-final is as good as you can expect. So too was the 66 minutes James O'Donoghue managed to play, while they got important game time into the legs of David Moran and Anthony Maher.
And, with a four week wait now until they play the winners of Dublin and Donegal in the last four, Eamonn Fitzmaurice hinted that Colm Cooper will return to training this week.
That's all positive stuff. But plenty of question marks hang over Kerry as they attempt to bridge a two-year gap and bring the Sam Maguire back down south for the winter.
Paul Galvin wrote about the elements that give way to a big All-Ireland final performance in his Sunday Times column today – "A statement quarter-final win for all-comers to see, followed by a dour, workmanlike semi-final win." This was hardly a statement from Kerry, but it must be said that Eamonn Fitzmaurice never showed his full hand.
He trusted that his two corner-backs Shane Enright and Killian Young would match up with Clare's two inside forwards and opted not to drop a sweeper in front of them, instead swarming the middle third.
Exclusive Six
Nations Analysis
Get Murray Kinsella's exclusive analysis of Ireland's Six Nations campaign this spring
Become a Member
Still, Kerry look less than convincing from numbers 1 to 9. Clare created three genuine goal chances and in the second-half had a lot of success in running at the Kingdom defence.
Fitzmaurice did show his tactical acumen as Kerry pinpointed the key players in the Clare team, and effectively took Gary Brennan and David Tubridy out of the game.
Kerry kicked 18 impressive scores and Paul Geaney looks close to his best form. If they can get Cooper back up to speed quickly and find a way to get O'Donoghue more ball closer to goal, then you can't write them off.
***
Ryan Byrne / INPHO Ryan Byrne / INPHO / INPHO
5. Clare's journey finally comes to an end
Clare have been a breath off fresh air in the 2016 football championship. They'll learn so much from this game and must be commended for a spirited performance against a team who are only aiming to peak in the coming weeks.
Under Colm Collins, Clare have just completed one of the most successful seasons in the history of football in the county. They'll look back on the year as a huge positive, but now the challenge is on following it up.
Clare will aim for a strong performance in the league, but they shouldn't attach too much importance to that either. Westmeath, Longford and Tipperary have all proved that it's far more important you have an extra level to hit in the championship.
After such a bad Kerry start (it was 0-3 apiece after 17 minutes), Clare needed to put away a few scores to stand any chance of running the favourites close. But they only managed a single point from play in the opening half and had Joe Hayes to thank for a couple of good saves.
They had a few goal chances themselves but on the day they didn't hit the net. Onwards and upwards for this group.
***
Tommy Grealy / INPHO Tommy Grealy / INPHO / INPHO
6. Structures, scoring and black-cards
If the 2016 All-Ireland SFC was split into two tiers, it's quite possible we wouldn't have witnessed Clare's run to the last eight or Tipperary's incredible voyage to the semi-finals. We'd even have missed out on Longford's stunning upset win over Monaghan in the qualifiers.
Both Clare and Tipperary proved this season that making it onto the big stage at the August Bank Holiday weekend means far more to players than competing in a second-class competition would.
On another note, all four winning teams this weekend must be credited for their tremendous strike rates. Although there have been a couple of contentious black cards given in recent weeks, the rule has helped reduce cynical play and increased scoring opportunities.
Donegal (0-21), Mayo (3-15), Kerry (2-16) and Tipperary (3-13) all surpassed 20 points this weekend in Croke Park. That's a fantastic return for attacking play, especially considering how much importance is placed on defensive structures these days.
The42 is on Snapchat! Tap the button below on your phone to add!