1. After 58 days, Limerick finally find a new boss
On Tuesday September 10th, the news filtered through that John Allen was bringing his two-year reign as Limerick manager to a halt. It was a setback for the county after they landed the Munster title for the first time in 17 years last July.
But the focus had to shift forward and the search had to begin for a replacement. That it would take 58 days for the vacancy to be officially filled was not envisaged at the time. Yet the process did drag on  and prompted frustration within the county.
Not that there was a shortage of potential candidates being bandied about. There were in total 15 names linked with the post – Liam Sheedy, Nicky English, Ken Hogan, Ger Cunningham, Donal Óg Cusack, Donal O'Grady, Seanie O'Brien, TJ Ryan, Paul Kinnerk, Tommy Dunne, Liam Donoghue, Tony Considine, Ollie Baker, Ger O'Loughlin and John Kiely.
Eventually Ryan and O'Grady have been chosen to form a partnership. It'll be a relief to all relevant hurling parties in the county that the planning for 2014 can begin.
2. The second coming of Donal O'Grady
Donal O'Grady may be recognised for his hurling role with his native Cork as a player and a manager but joining Limerick hurling will not be an alien experience for him.
In 2011 he took the managerial reins after the county had experienced a turbulent 2010 when a chunk of their established players were in conflict with Justin McCarthy. He brought stability back to Limerick hurling before leaving after a year.
Now he's back involved and it's an intriguing return. Second comings always provoke debate. Sometimes they can work out like Billy Morgan's feat in helping Cork regain competitiveness but can sometimes backfire like Babs Keating's controversial tenure with Tipperary in 2006 and 2007.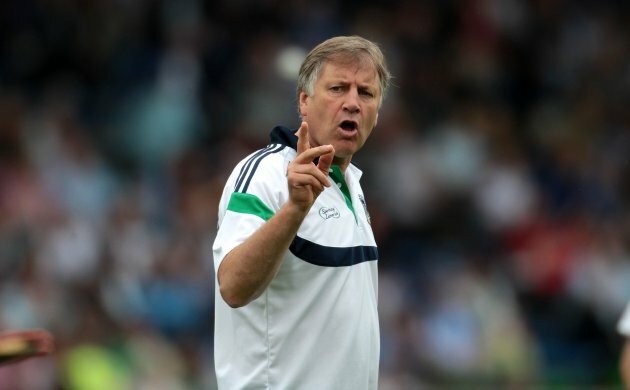 Donal O'Grady.
Pic: INPHO/Cathal Noonan
3. Limerick's decision to shop local
In the wake of the 2008 championship, the curtain came down on the Richie Bennis managerial era in Limerick. Bennis has a rich association with Limerick hurling and it has taken until now for another local man to be filling the hotseat.
Limerick have turned to Cork for their last three managers – Justin McCarthy, O'Grady and Allen – before TJ Ryan got the nod this time. Granted it is as a co-manager but Ryan's appointment should sate those in Limerick who were growing irritated of the county board choosing outside of their local pool.
His spell with the Limerick U21′s ended at the first hurdle in Munster this year but he was a selector with the county seniors in 2011 and elsewhere lead Cork club Kilworth to a county intermediate title in 2012.
And a long run of service on the playing fields between 1994 and 2006 lead Ryan to becoming a Limerick hurling fans favourite.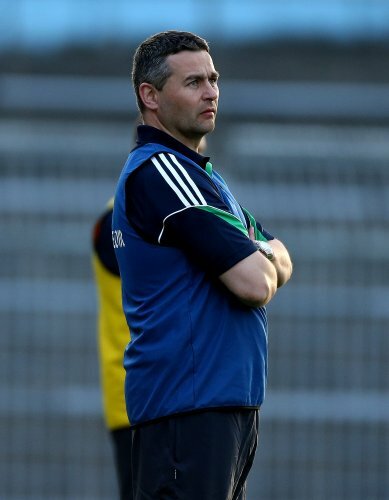 TJ Ryan
Pic: INPHO/James Crombie
4. How will the co-manager concept work?
There's been plenty of debate this week in Irish sport about how management partnerships will work and what the breakdown of responsibilities will be. Martin O'Neill and Roy Keane's working relationship commands the headlines but within Limerick there will be curiosity as to how O'Grady and Ryan will work together.
The co-manager concept is a messy one in the eyes of some but the crucial advantage here is that Ryan and O'Grady have crossed paths before.
Ryan served under O'Grady with Limerick in 2011 and that also means several of the Limerick players will be deeply familiar with the duo. The likelihood is that Ryan will assume a management position while O'Grady's brief will concern coaching.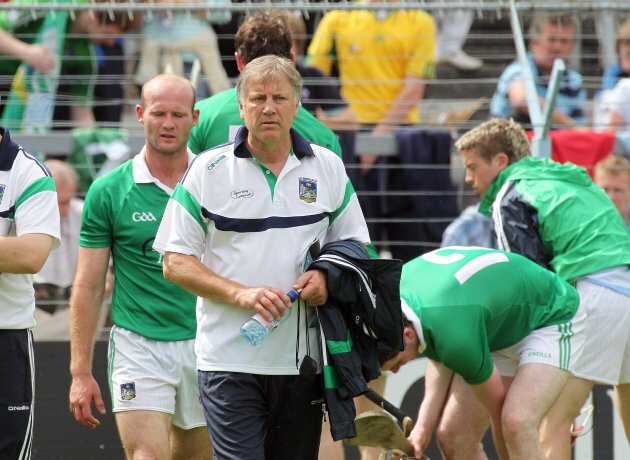 Donal O'Grady with the Limerick players in 2011
INPHO/Lorraine O'Sullivan
5. Trying to kick on from 2013
For Ryan and O'Grady, a major challenge will be to try to build on the progress they made this year. Lifting a Munster crown ended one drought but faltering against Clare in the All-Ireland semi-final means another drought goes on.
Their poor performance in that game highlighted that there is scope for improvement. Limerick face Tipperary at the semi-final stage in Munster next year and before that the new management will hope to hit the ground running in the league.